Claire is our Communications Manager, who plans the most effective ways of communicating the Institute's varied programmes with audiences – whether it's addressing politicians or members of the public across Europe. This involves working closely with the programme teams or external partners and writing strategies, speeches, press releases and content.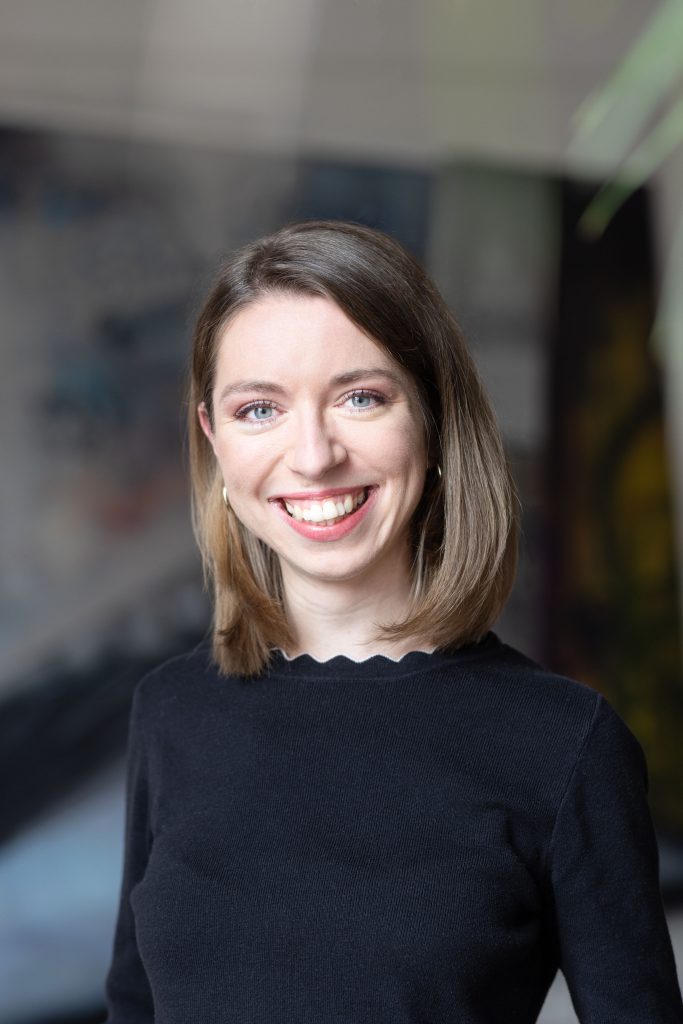 What has been your career journey so far?
Before joining the Institute in October 2021, I was working in communications in London in the youth and education sector, most recently at the Department for Education. Each role taught me so much about using communications, in all its forms, to make societies work better and smarter.
How can we get young people more interested in politics?
After the Brexit referendum, I worked with young people from the UK and Germany to increase youth relations across borders – I saw that they have much bigger and more innovative ideas than most adults! But they need a platform. It's so important to give young people a voice and empower them so that they can shape the policies that impact them. There are lots of recent finalists of Innovation in Politics Awards who are already doing great things in this space.
What is your first memory of politics?
I grew up in the New Labour era in the UK. I vividly remember seeing lots of Labour posters in front windows when Tony Blair won his first general election. And then years later sending a class letter to the Prime Minister asking him not to go to war in Iraq. We even got a reply.
What's something an outsider wouldn't know about your industry?
That politics isn't scary; there are people out there who want to improve our countries and societies and anyone can play a role in doing that in their local community.
A book everyone should read?
Americanah by the brilliant Chimamanda Ngozi Adiche.
The scariest thing you've ever done?
Trying to ski.
The best career advice you've been given?
Go for it!
What social stigma does society need to get over?
All of them; everyone deserves equal opportunities, no matter their gender, ethnicity, ability or background. Each of us has a responsibility to make that happen.
What makes you feel at peace?
Music. And a cup of tea!