Ulrike is our Senior Office Manager. She takes care of the operational and organisational issues to run the office smoothly. She's the first contact person and interface between the team, the managing partners and external customers in regard to any administrative questions and help needed. Her tasks include accountancy, HR, onboarding, facility management, travel and event organisation, team and management assistance.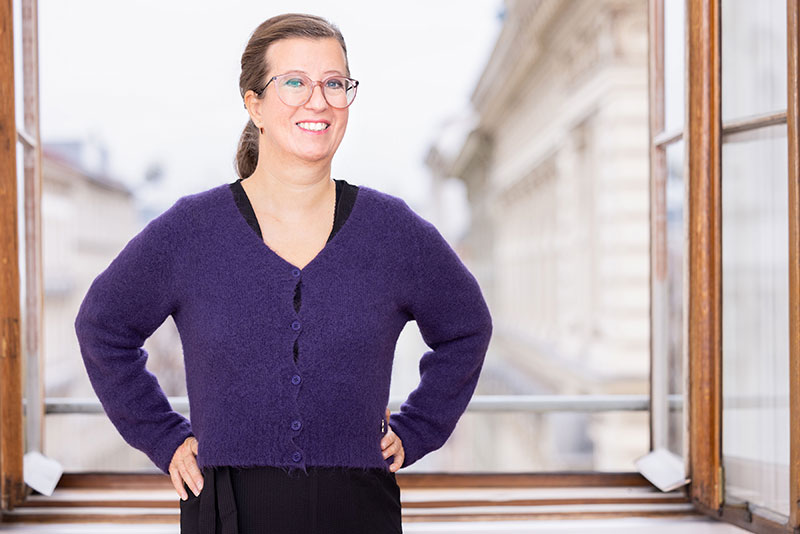 How would you describe your journey in life so far? What is your background, and what sparked your interest in currently working to support political innovation?
I have more than 20 years of work experience mainly in Business travel organization, but also worked in an international organisation as Travel and Administrative Assistant where I collected a lot of know-how for my current job at IPI. As I am very interested in Tourism, Culture and the History of Vienna and Austria and also love children, I studied Tourism and Leisure Management part-time, did a course to become a Tour Guide for Vienna and hold a certificate as a day nanny and child carer.
The vacancy as Office Manager at IPI sparked my interest as the job sounded diversified consisting of a lot of different parts and as IPI is a small start up company.
What's your favorite part of your job? Why is that?
Organizing Business trips or team events. Because I like to organize things with different elements, doing research, contacting various providers and compiling the pieces to a program. But I like organizing, planning and arranging generally.
What is your first memory of politics?
It was at school in 1988 at the age of 12 when we had to collect newspaper articles relating to the memory of National Socialism and 50 years of Anschluss to Germany. This topic was very interesting to me and still is, especially the life of Jewish people.
And already as a younger child we always went to the May deployment (Maiaufmarsch) from the Socialist Party in Vienna which went to the Town Hall, during this I sold red carnations. The day before we had to decorate our bicycles with red and white paper garlands.
What makes your heart sing?
Sun and sea!
Best concert you've ever been to?
PMJ – Post Modern Jukebox at WUK in Vienna.
Which political phrase would you like to ban?
All racist, discriminatory and anti-women sayings.
Name a book that is a must-read.
Sophie's World by Jostein Gaarder and Anne Frank's diary and many, many, many more.
Do you have any hidden talents or hobbies?
Dancing! Currently I'm doing a refreshing course of ballroom dancing, but I also do Balboa – a swing dance from the 1920/30ies and learned Tap dance, LindyHop, Charleston, Salsa Rueda and Tango Argentino.