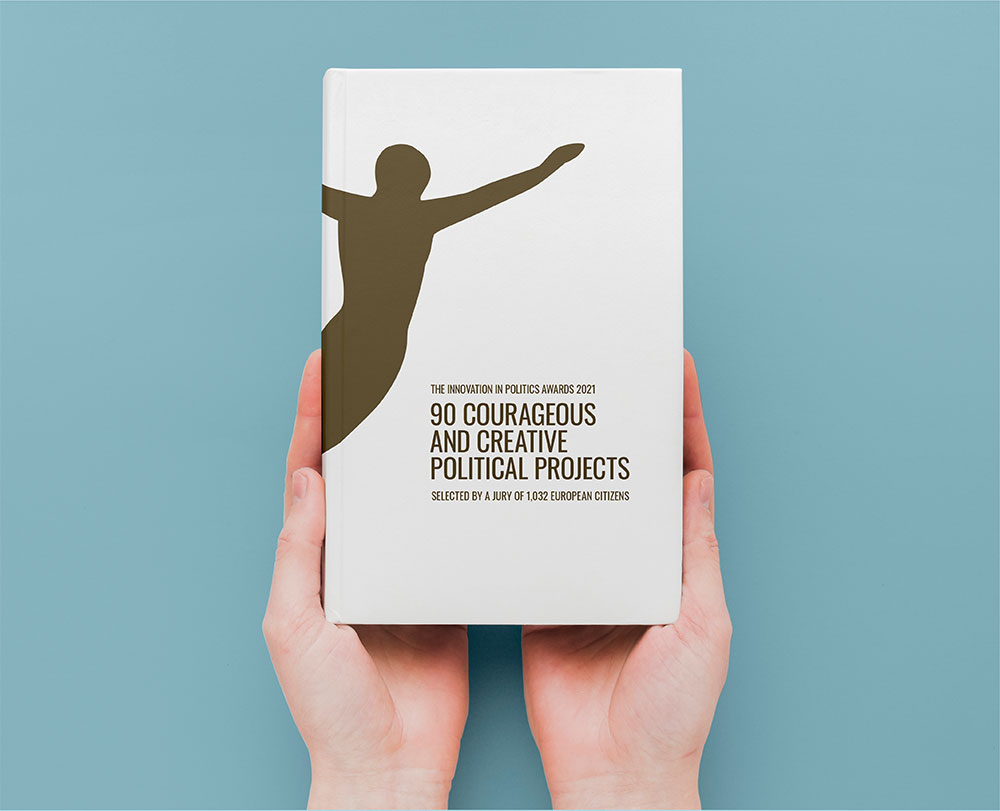 Hello Innovator,
You've landed here because someone thinks you're doing great things and would like you to receive a free copy of the Innovation in Politics Awards book!
This book features 90 successful local projects from around Europe, covering themes from using technology to respond to Covid-19 to boosting rural economies and making communities more sustainable. We hope you will be inspired by the positive and uplifting work that is going on in Europe, in spite of current challenges.
All you need to do is fill in your details below and the book will be on its way to you.
This is a giveaway by the Innovation in Politics Institute and all postage costs will be covered by us.
If you are curious to find out more about the Innovation in Politics Awards, you can  submit/nominate a project for the 2023 Awards: The Innovation in Politics Awards