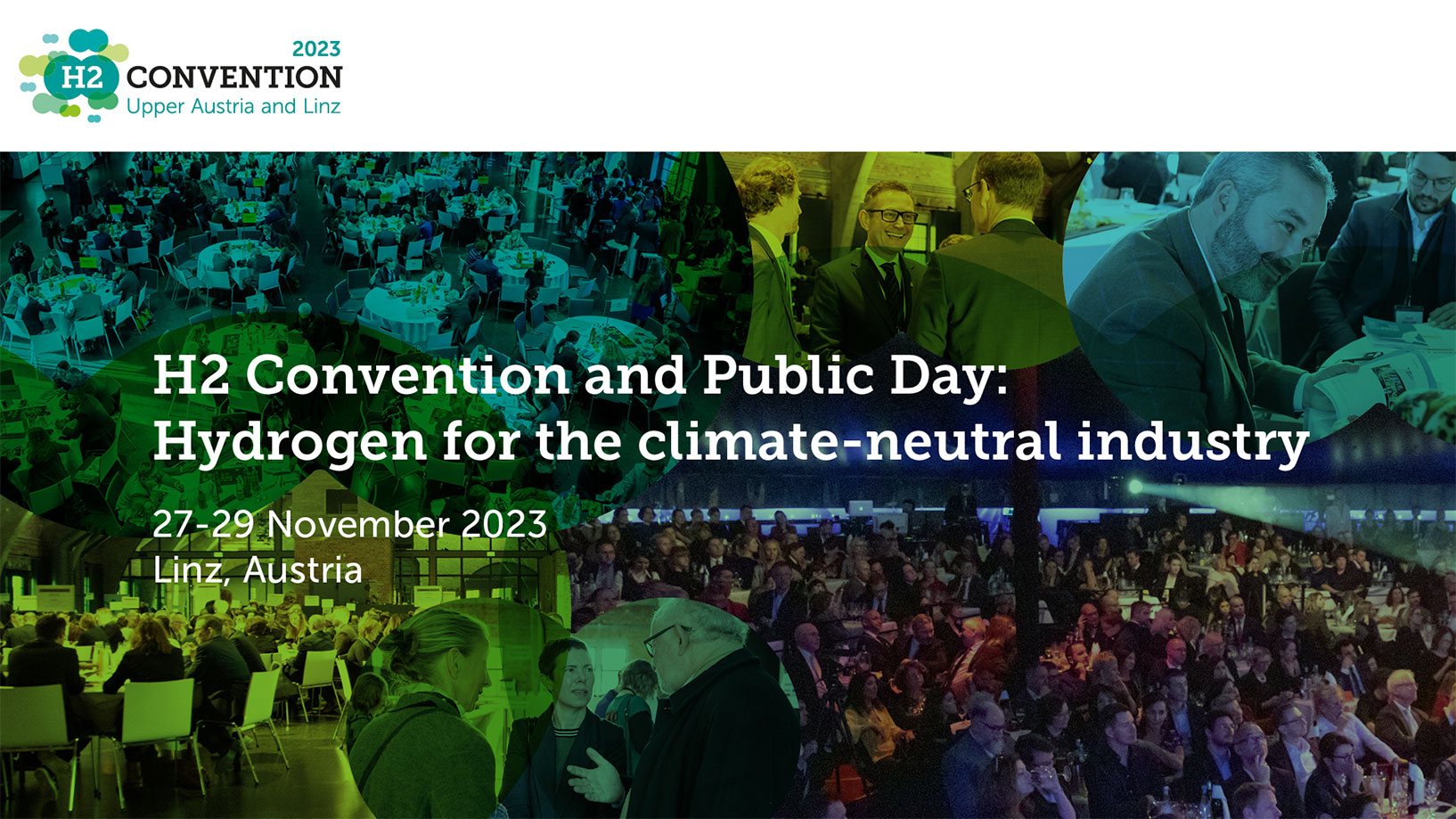 The H2 Convention 2023 is a joint initiative by the province of Upper Austria and the City of Linz, conceptualised and implemented by the Innovation in Politics Institute.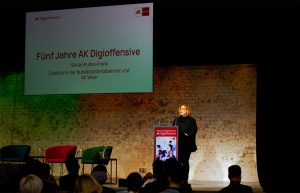 The concluding event of the Chamber of Labor's Digitalization Initiative (AK Digioffensive) represents a significant milestone in the Chamber's efforts to ready the Austrian workforce for the digital age.
Read More »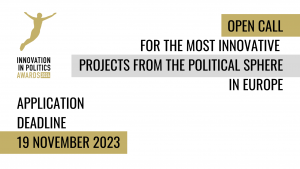 Vienna, Austria, 4th September 2023 For the seventh consecutive year, the Innovation in Politics Institute has officially opened the application process for its annual Awards programme. Against the backdrop of mounting challenges in politics, economics,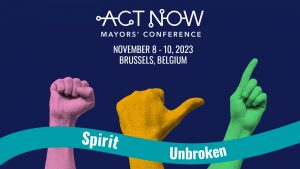 We are thrilled to announce the "Spirit Unbroken: Empowering Local Democracy for Ukraine's Renewal" conference, taking place in Brussels, Belgium from November 8-10, 2023. The ACT NOW Mayors' Conference 2023 aims to spotlight the vital role of Ukrainian municipalities for the democratic and resilient development of Ukraine.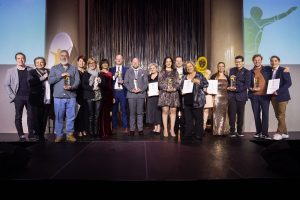 Press release: Warsaw, 12 May 2023, The Innovation in Politics Institute is proud to announce the winners of this year's Innovation in Politics Awards in each of the eight categories. At the official Awards Gala on 11 May 2023 at the Palace of Culture in Warsaw, the successful projects from six different European countries received their prestigious award.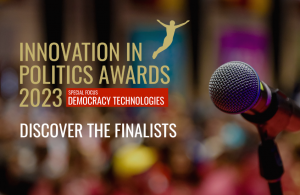 Vienna, 27 February 2023 – The Innovation in Politics Awards are proud to announce the finalists for this year's prestigious awards which are assigned in 8 categories.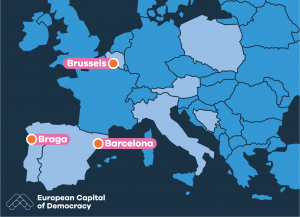 Three cities that are frontrunners in democracy have been shortlisted by the Experts' Jury in the competition for becoming the first European Capital of Democracy (ECoD). The title will be granted to one of these cities in January 2023 by a Citizens' Jury of up to 10,000 Europeans. 
RECEIVE UPDATES FROM OUR WORK
I am very honoured and grateful for this Award. But the European Solidarity Corps would not be what it is today, without the dedication of all those young people that are part of it. So I thank especially these young people for building cultural bridges and creating a Europe of solidarity
If I had to use one word to sum it up it would be open – open to innovation, opening data – owned and produced by public administration, opening access to knowledge and sciences and entering that access is available to all everywhere in the country.
Cities, even when they are small, they can share and exchange lots. And this is why we are particularly glad to receive this Award. This is full in line with the spirit of the municipality to share these good practices.
A lot of people trust me and my colleagues just because of what we do. But some of them also look for an external confirmation. Such a prestigious award, by a body that is not connected with any political party or a government, is a very good proof for those who need proof.
Being a finalist is a great encouragement to keep going and to feel that everything we do is worth the effort.
Being here, representing our projects from Ireland in a room full of such fantastic projects, innovative people, clever, enthusiastic and energetic people, alle moving in the same direction looking to move politics forward, looking to take on the challenge of what politics brings and looking to do it in new and innovative ways. I find it very refreshing to be in a space in which people are speaking strongly and proudly about politics. I think this is something that's not done enough. I think that often politicians in particular are a bit shy about talking about politics in any kind of positive way. And I think that this is something we need to look at.
It means a lot for us to be finalists at The Innovation in Politics Awards. We come from a small place in the midlands of Ireland and we were involved in the community engagement side of it. What we find here is like minded people, under the community engagement banner, we find similar problems, similar challenges with the people we have met here. We are from a very small place, the people at our table were from London, but the challenges were very very similar and it was surprising to see that. So it was great to note that the challenges are similar across Europe.
We are delighted to be finalists because it shows that also small projects can and do make a difference. We are delighted to meet other projects of similar sizes at our table and we were delighted to see the difference our project made in Monaghan where we live. We were able to take up ideas from the other projects that were on our table.
PartyParty covers topics and shares insights that are interesting and helpful to me as a political professional - as a Member of Parliament as well as an active member of my party. It is an easy way to stay up to date and get inspired by other political parties across Europe.