Part-time, hybrid/remote An exciting opportunity for a social media native with a passion for democracy We are The Innovation in Politics Institute, an international, non-partisan organisation that aims to strengthen democracy in Europe. To that
Read More »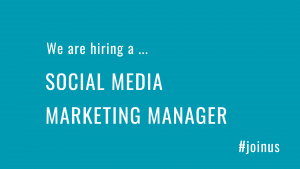 We're looking for a Communications and Social Media Manager to grow our network of political professionals across multiple channels (Facebook, Twitter, LinkedIn and Email Marketing are our primary channels, but also YouTube and TikTok) and to contribute to our cause: changing the future of politics.
Read More »
You are mission-driven and share our values, but cannot find yourself in our current open positions? Drop us a line anyway at
jobs@innovationinpolitics.eu
. We might soon be looking for more people in a range of roles in Vienna or Berlin.