PRESS KIT
The European Capital of Democracy is a Europe-wide initiative of The Innovation in Politics Institute to promote democracy. From 2022, each year one city will be selected in a two-stage process – by a jury of experts and a jury of 10,000 European citizens – and granted this honorary title. Together with its citizens, the European Capital of Democracy curates, organises and hosts a variety of activities that strengthen democracy. Visitors from all over Europe – politicians, experts, civil society actors, artists, citizens and media representatives – are invited to take part in the initiative and make the city a stage for European democracy.
Learn more: https://capitalofdemocracy.eu/
Media Contact
Stefan Sindelar
The Innovation in Politics Institute
shs@innovationinpolitics.eu
Documents
Photos
All press photos are royalty free for editorial use.
---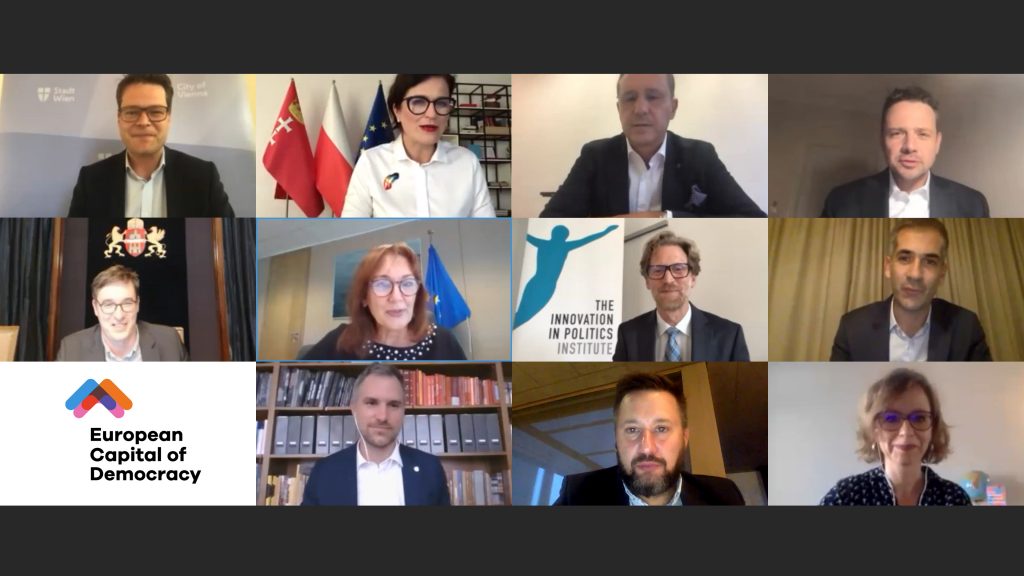 Video