Martina is a Project Manager in the ACT NOW programme. At the moment, her days are busy with leading our Youth Network and organising international events, such as the Local Labs and the ACT NOW Mayors' Conference.
How would you describe your professional journey so far? What is your background, and what sparked your interest in currently working to support political innovation?
I grew up in a restaurant, so my professional journey started pretty early in the tourism sector, which was great for earning some pocket money, and later, to finance my studies. In the past years, I have mostly worked in academia in different roles, e.g. as a PhD researcher, teaching bachelor seminars, or organizing lectures and events at the university chair. While I really enjoyed my time in academia, after finishing my PhD, I knew it was time for a change and that I not only wanted to analyse and talk about politics anymore but use my knowledge and skills to support actual political innovation.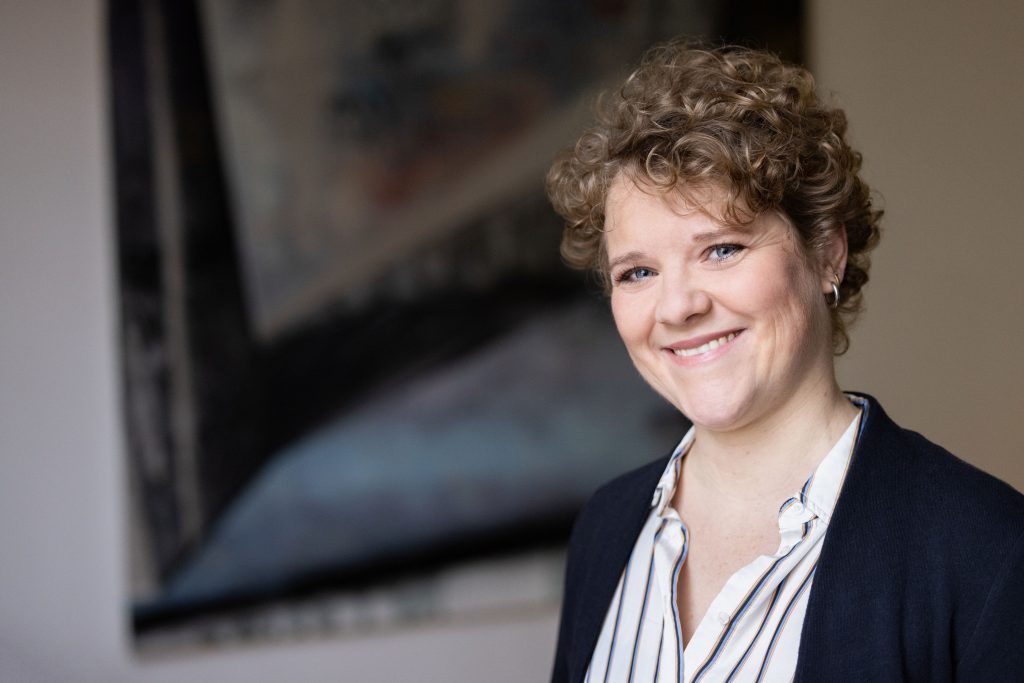 You moved back to Austria after living abroad in Switzerland. How did you perceive the Swiss political system as being different from Austria and other democracies?
I very much enjoyed living in Switzerland for some years. The landscape and nature is beautiful, and their political system… well, as a trained political scientist, I would say it's but also complex. I lived in St.Gallen, which is close to the Appenzell, where you can still witness their traditional way of organizing direct democratic elections. Once a year, the citizens meet in the town square with their family swords (!!) to raise them in the case of approving a bill. But at the same time, these elections also illustrate a critical part of their political tradition (besides the swords, I mean). Next to only having allowed women to participate in the Appenzell local elections in 1990 – so hardly 30 years ago – women are still not allowed to carry swords but vote by raising their hands.
What is your first memory of politics?
I remember having the first Euro notes in my hands in 2002 and discussing with my grandfather the variety of currencies he experienced in his life since World War II.
What's something—big or small—that you're really good at?
I very much have a very practical and hands-on personality (which might come from growing up in a family-business?). So when there is something to fix, I will help – be it by doing some handicrafts (like in our office kitchen) or helping family and friends with tight shoulders with some yoga movements or a brief massage.
Name a must-read political book.
Wearing my old political scientist hat I would say Il principe by Macciavelli (although, frankly speaking, so far, I have only read parts of it myself). If you are looking for a more current answer and not a book from the Renaissance, I enjoyed Rutger Bregman's Human Kind – I really like to believe that at the core, we humans are kind.
During the lockdowns, you offered yoga meetups via Zoom. How did that change the way you experience life, networking, and joy?
At the beginning of the first lockdown, many of my friends struggled to find a new rhythm in their days. Some felt very lonely and isolated in their single households, others found it really hard to find the motivation to get out of bed in the mornings, let alone to keep up their movement routines. So I invited a close circle of friends to join me in my morning yoga practice online. We started off with five people, but soon more and more joined us, and in the end the Unisport picked up the idea and we jointly created a University-wide 7am Yoga Club. Teaching those yoga classes brought a lot of purpose to my days. I was able to host a place where people could meet and start their days jointly, do something good for their bodies and minds, and feel a deep connection despite being physically apart.
Which social conventions get on your nerves?
To be honest, it's the superficiality and the constant strive for apparent perfection in our Western society. Instead of opening up, and talking about the sometimes hard times in our lives (which are natural for us all!), there is this constant hunt for the perfect Instagram picture and the most slashing caption. In contrast, deep, honest and raw conversations are getting so scarce. I have the feeling that especially in stressful situations we fill the empty moments with even more stress by going online and catching up with the latest Instagram, Facebook, etc. posts, which is so counter-intuitive. But it nurtures our strive for the next adrenaline rush. I am not a saint myself, but when I notice that I am going down this tunnel, I have started to delete all social media apps from my phone for some time – and you know what, life goes on without constantly being online. Try it 😉
What is your idea of a perfect day?
For me, the perfect day starts with some form of movement after a good night of sleep. It could be a juicy yoga practice, a run in nature, or in the summer, an early morning swim in a lake. Then a nice breakfast to refill my energy, while reading the newspaper or a good book. Then, I would meet a friend for a coffee and a walk, with plenty of time to share and laugh. Then, enjoying a lunch in the sun, simply hanging out and seeing what the day brings. For me it's often the little moments that bring me joy and energy: time in nature, feeling the sun on my skin, breathing in the fresh air, sharing a belly laugh with a friend, enjoying a good cup of coffee without having anywhere to rush to – these little moments.