Mathis is Programme Manager of European Capital of Democracy.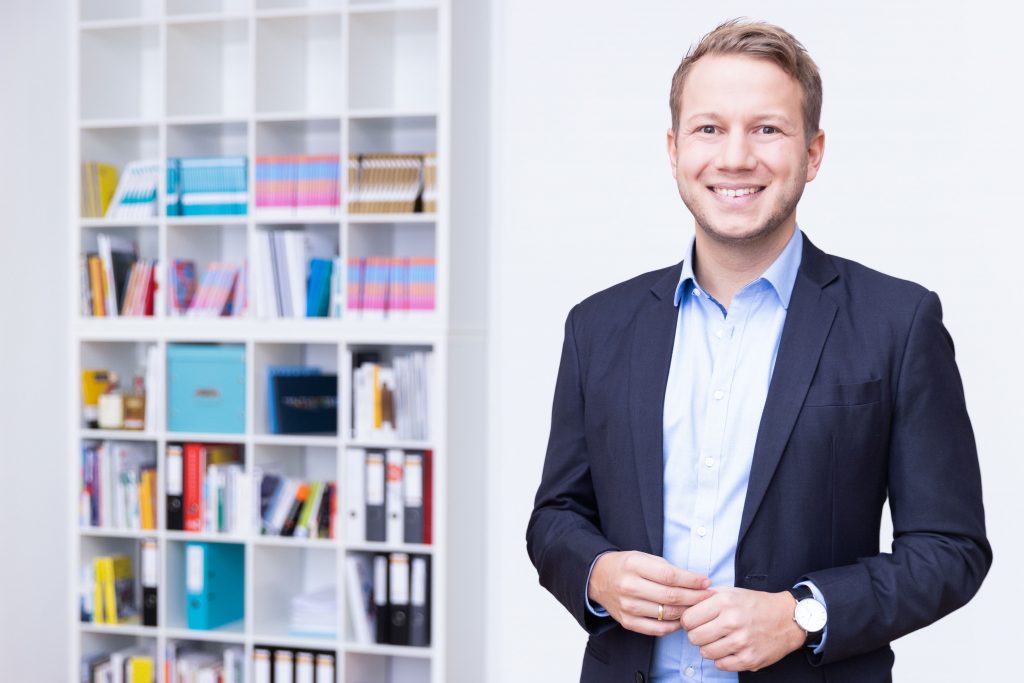 How would you describe your professional journey so far? What is your background, and what sparked your interest in currently working to support social cohesion and political innovation?
As a teenager I participated in the meetings of the city council of my hometown Ravensburg to represent the pupils of all schools and organised political panel discussions to motivate young people to get involved in elections and politics. Later I studied Politics & Administration and Public Professional Decision Making in Constance, Cork, Bremen and Florence. To finalise my studies I had to do an internship and joined ACT NOW because of their conference on "social cohesion in cities and communities" – the topic of my master thesis and focal point of my political thinking. And I wanted to move to Vienna to be honest. Later, I got the chance to manage the Mayors' Network and design and curate the ACT NOW Mayors' Conference which was and is a great and challenging opportunity.
What's your favorite part of your job? Why is that?
I value especially direct contact with value-driven leaders and committed local communities. I want to support them to collaborate, implement smart and sustainable practices and tell engaging narratives. It is the best way to create impact I could think of. At the local level, we can directly shape the way we live together and create good and exciting living conditions for everyone if we take action together.
The best way to connect diverse people is human contact, personal encounters and shared stories.

Mathis Dippon
What's your favorite part about working remotely? What about in-office?
In-office: Obviously chatting with colleagues, having short communication lines. And I enjoy creative workshops in person. It is much more fun and also more efficient to be in one room when you want to develop complex projects
Remotely: It is great to spend more time during the day with my loved ones, e.g. I enjoyed working for a couple weeks from my parent's house. Instead of rushing home for a weekend and being in a hurry the whole time, I could spend a longer period of time with them and meet good friends after work. This setting takes out the pressure and you can take care of important personal relationships.
What's one thing you're learning now, and why is it important?
I am studying again – "Cooperative Urban and Regional Development" at the University of Vienna to get a deeper understanding of the complex and dynamic development of cities and regions. It helps a lot to design programmes and projects to transform the local level.
You have a lovely personal project about human connection and encounters which says "Encounters are the key to good cooperation – with people who are different from us". Can you tell me more about Anders Begegnen?
In times of populism and hate speech, it's obvious that we have to connect societal bubbles in order strengthen social cohesion in a very diverse society. We like to stay in our bubbles where we receive confirmation. But it accelerates polarisation as we lose the connection and understanding for fellow human beings who have another lifestyle or live in other contexts. This setting produces conflict, hatred and blame. Instead we should find ways to embrace diversity AND treat each other well. The best way to connect diverse people is human contact, personal encounters and shared stories. That is why we collect and share these stories at Anders Begegnen. Anyone can share their story with us.
What's your favorite movie?
Inception – great story and great cast!
You are passionate about city planning and how people live together in cities. What's a major trend right now that you particularly look forward to on this topic. How do you see city planning evolve in the coming years?
I am excited that nature will come back to our cities. The so-called blue-green infrastructure will be necessary to deal with the climate emergency and will also strengthen social cohesion. It not only helps to cool the air and mitigate extreme weather conditions. It also beautifies our neighbourhoods and creates spaces where people like to spend time and meet each other. Who doesn't prefer to spend time in a garden instead in a parking lot?