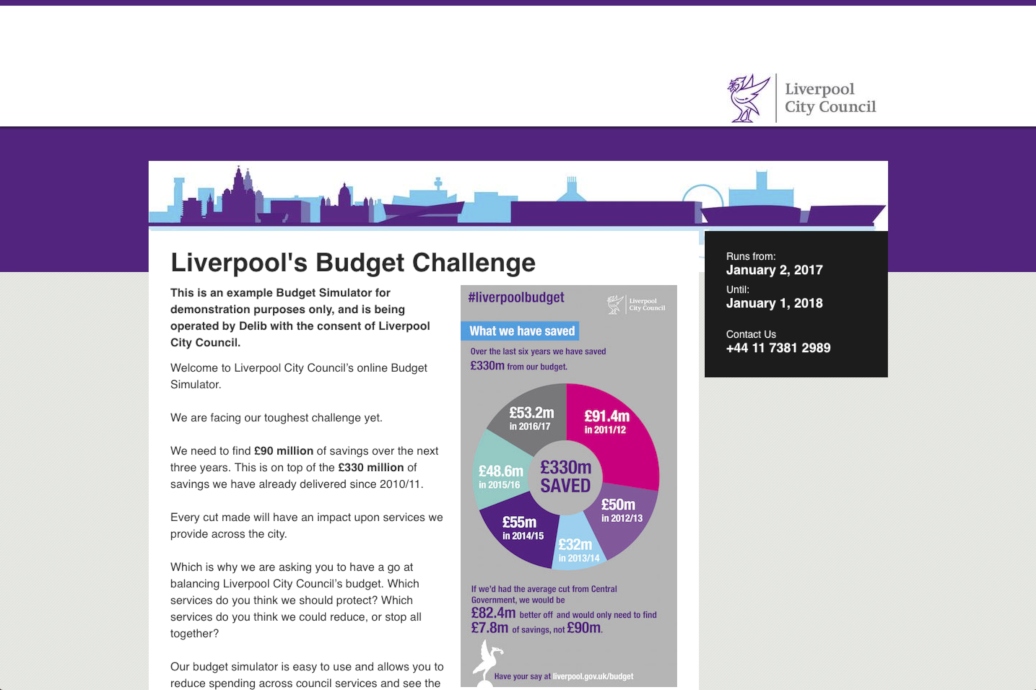 A budget simulator enables citizens to better understand budgetary constraints in Liverpool after the city shifts from industrialisation to digitalisation.
THE EFFECTS OF DEINDUSTRIALISATION
Liverpool has long suffered from the effects of deindustrialisation. Although the city has regenerated, it is still much dependent on Central Government funding because the dominant type of housing and tax rates reduce its ability to raise its own money. Local Council Tax only generates 11% of Liverpool's budget. In the course of austerity measures, the UK Government has reduced Liverpool's funding by 64%, making significant service change unavoidable.
PUBLIC BUDGET SIMULATOR
In October 2013, Liverpool launched a public budget simulator for consultation with its inhabitants, to feed into decision making on how Council finances should be structured. The simulator shows consequences and service descriptions, enabling participants to make informed spending allocations while gaining insight into the task.
citizens PRIORITISe SPENDING
The simulator allows citizens to give feedback on their budgetary priorities. Another key goal was to make residents better understand the challenges the community is facing after deindustrialisation. The simulator has opened a dialogue with people on how they would like to prioritise spending.
Project owner
Joe Anderson
Mayor of Liverpool