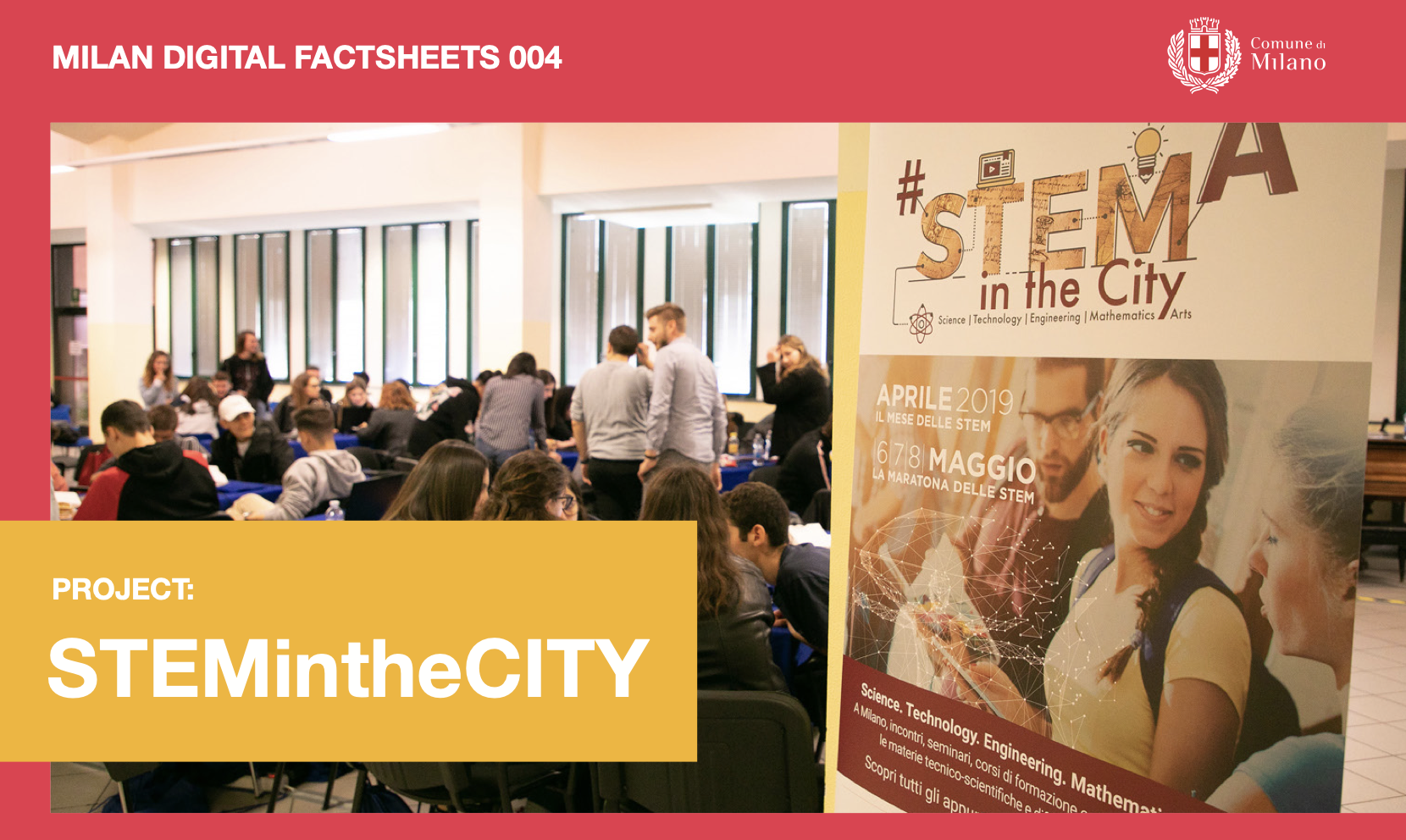 A series of events promote science, technology, engineering, and mathematics, particularly among girls and young women, inspiring the next generation of change-makers.
FIGHTING GENDER STEREOTYPES
STEMintheCity is an educational initiative launched in 2017 with a very specific goal: holding events, projects and courses on STEM topics (Science, Technology, Engineering and Maths). Organised by the Municipality of Milan in collaboration with external partners, the project aims to promote gender equality and empower girls to pursue STEM careers. It is important that we start to educate new generations at a young age, teaching them how to fight stereotypes, and that we reach the level of inclusion necessary to foster innovation in our cities.
AN INSPIRATIONAL EDUCATION PROGRAMME
For one month each year, young citizens can participate for free in coding courses, mentoring sessions and inspirational keynote events. This one-of-a-kind educational programme attracted more than 14,000 participants during the last in-person edition in 2019. In 2020, all of the events moved onto a dedicated online platform which reached an audience of more than 56,200 participants. The many activities organised by STEMintheCity contribute to empowering and training girls and young women for STEM careers, helping them to shape their future while also addressing this fundamental social issue.
EMPOWERING CITIZENS AS AGENTS OF CHANGE
The City of Milan is committed to empowering citizens to be agents of change at the individual and community level. Education is the driver of our society, and digital education is essential to fostering innovation. The initiative owes its success to the digital inclusion policy promoted by the Municipality of Milan, partners' contributions, the engagement of Milan's primary and secondary schools and universities, the young people who attend the events, and all the inspirational women who take their place on the STEMintheCity stage to deliver powerful speeches.
Project owner
Roberta Cocco
Deputy Mayor of Digital Transformation and Services to Citizens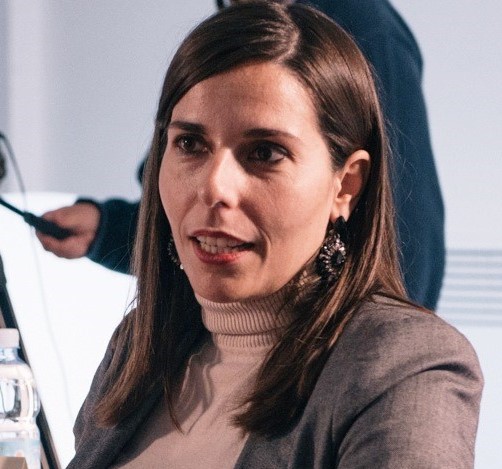 Project team
Chiara Daneo
Chief of Staff to Deputy Mayor for Digital Transformation and Services to Citizens