Stuttgart, Wednesday 11 May 2022 – Mayors, political innovators and young changemakers from across Europe and the MENA region met in Stuttgart from 8-10 May to tackle the biggest issues local communities are facing: the response to the war in Ukraine, climate action, economy, democratic solutions, and social cohesion.
The ACT NOW Mayors' Conference, the eighth of its kind, was organised by the Innovation in Politics Institute in cooperation with Stuttgart City, under the patronage of the Lord Mayor of Stuttgart, Dr Frank Nopper. The conference's theme was 'Global Crises Call for Local Innovation'. The aim: to learn from each other in order to make local communities stronger and more resilient.
Since war broke out in Ukraine, communities across Europe have responded valiantly, from coordinating vital resources to providing shelter for millions of refugees seeking safety. Over the past two years, local politicians have dealt with a series of increasing challenges brought to the forefront by the COVID-19 pandemic: economies are suffering, illiberal democracies are on the rise, and climate change needs urgent attention.
Local leaders, innovators and young change-makers from more than twenty countries came together to reflect on these challenges and to draw inspiration from their colleagues. Through stimulating discussions, workshops and field trips, the conference offered participants best practice and new ideas to make their communities better prepared for the challenges ahead.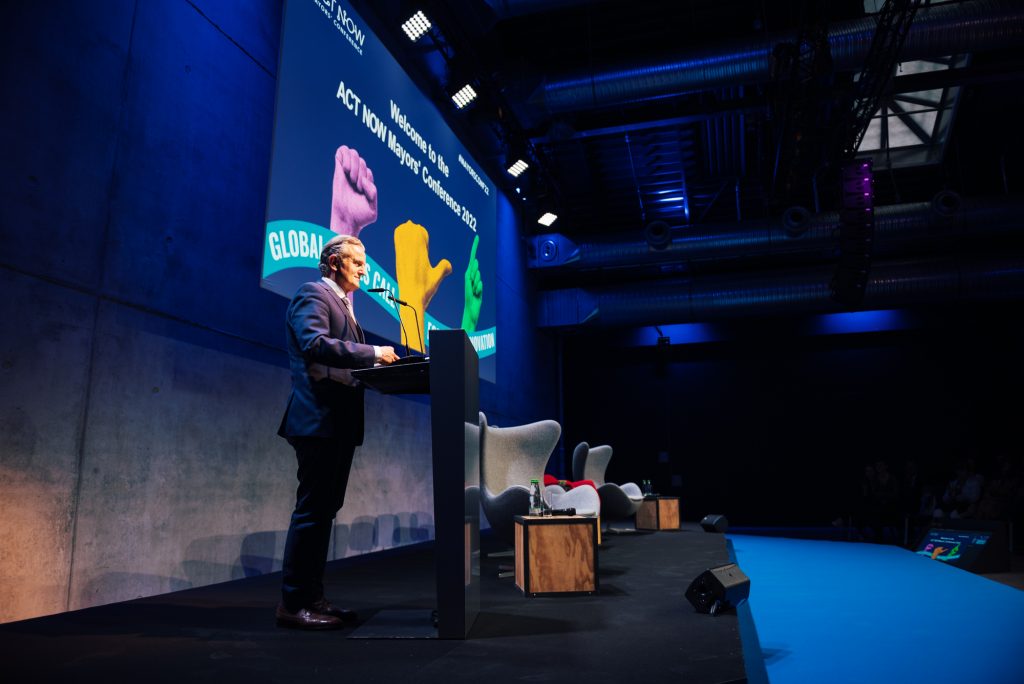 Speakers included: Andriy Sadovyi, Mayor of Lviv (Ukraine), Oleksandr Senkevych, Mayor of Mykolaiv (Ukraine), Remigijus Šimašius, Mayor of Vilnius (Lithuania) and Jinnih Beels, Vice Mayor of Education and Youth, Antwerp (Belgium).
Dr. Alexandra Sußmann, Deputy Mayor for Social Affairs and Integration, Stuttgart, Germany said: "We have exchanged ideas on current challenges, including receiving and supporting refugees fleeing Ukraine at the ACT NOW Mayors' Conference. We are glad to have hosted the event and shared our approach on how to tackle these challenges in Stuttgart successfully."
Remigijus Šimašius, Mayor of Vilnius, Lithuania, said: "Our job as mayors is not only to take care of war refugees. We need to send coordinated help to Ukraine itself, to actively and concretely support Ukraine politically, and to demand this of our governments. We are doing it, as well as many other cities, and we have to do it further and more. And we need to start looking at how to actively contribute to the reconstruction of Ukraine."
Managing Partner of Innovation in Politics Institute and Founder of the European Capital of Democracy, Helfried Carl, said: "The role of a local politician comes with great challenges but also great opportunities. After two years of the pandemic and two months of war with its dire effects on communities across Europe, the international Mayors' Conference has given politicians and innovators space to exchange face-to-face, and learn about cutting-edge policies to keep their communities moving forward."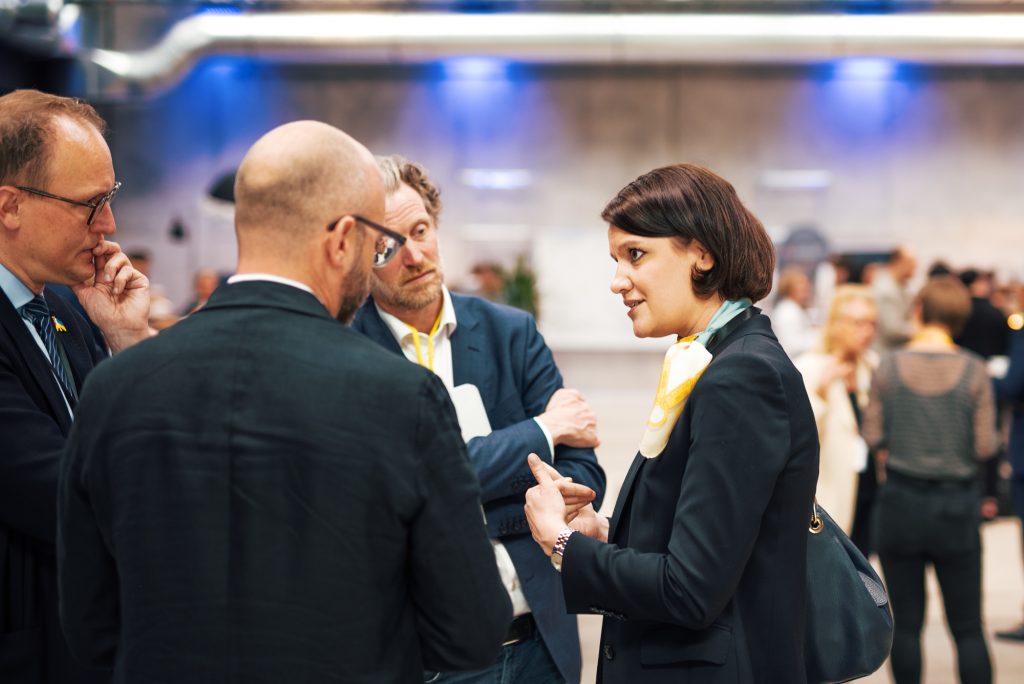 About the Innovation in Politics Institute
The Innovation in Politics Institute is a mission-driven company strengthening democracy in Europe and beyond. The first International Mayors' Conference NOW took place in Vienna in 2016, in response to the 2015 refugee crisis.
For more information about the Institute: innovationinpolitics.eu
For more information about the Conference: innovationinpolitics.eu/actnow/conference
Contact:
Claire Clifford
Communications Manager
Innovation in Politics Institute
cc@innovationinpolitics.eu
00436602220649