About The Innovation in Politics Institute
The Innovation in Politics Institute is an international, non-governmental organisation that identifies, develops and implements innovation in politics in order to strengthen democracy in Europe and beyond.
With a Europe-wide network of offices and partner organisations in 21 European countries (Austria, Belgium, Bulgaria, Estonia, Finland, France, Germany, Greece, Ireland, Italy, Latvia, Lebanon, Lithuania, Luxembourg, the Netherlands, Poland, Slovakia, Spain, Sweden, Switzerland and the United Kingdom), and together with political leaders at all levels, the institute is building tomorrow's politics today.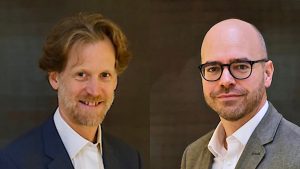 Vienna – The former Austrian ambassador to Slovakia, Helfried Carl (50), and NEOS co-founders, Josef Lentsch (43), are new partners of the Europe-wide institute.