About The Innovation in Politics Institute
The Innovation in Politics Institute is an international, non-governmental organisation that identifies, develops and implements innovation in politics in order to strengthen democracy in Europe and beyond.
With a Europe-wide network of offices and partner organisations in 21 European countries (Austria, Belgium, Bulgaria, Estonia, Finland, France, Germany, Greece, Ireland, Italy, Latvia, Lebanon, Lithuania, Luxembourg, the Netherlands, Poland, Slovakia, Spain, Sweden, Switzerland and the United Kingdom), and together with political leaders at all levels, the institute is building tomorrow's politics today.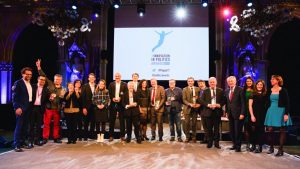 Out of 589 nominated projects, a jury of 1,022 European citizens has selected 80 finalists, representing a wide spectrum of political work.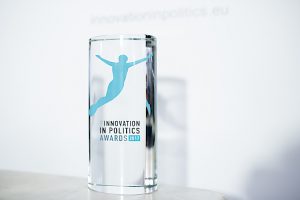 Mit einem europaweiten Preis für Innovation in der Politik startet das neu gegründete "Innovation in Politics Institute" mit Sitz in Wien. Der Preis ist die erste in einer Serie von Aktionen, mit der das Institut eine Weiterentwicklung der Politik in Europa erreichen will, damit für schwierige Aufgaben neue Lösungen gefunden werden.