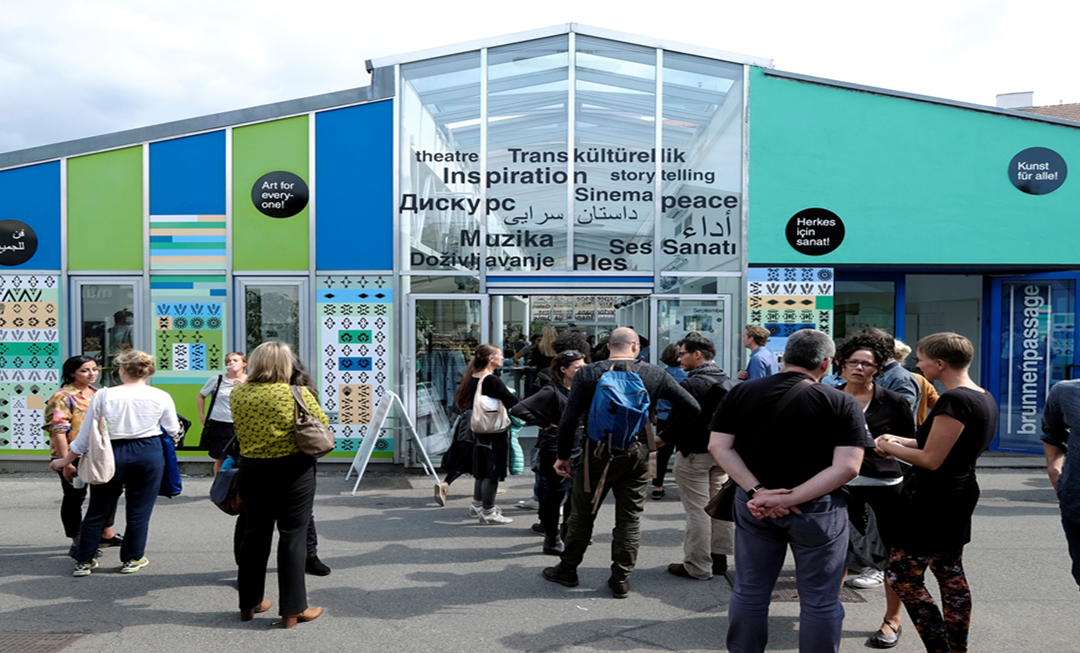 Brunnenpassage operates as a space for professional artists and amateurs to co-create art, thus fostering social cohesion in a highly diverse neighbourhood.
CLOSING THE CULTURAL GAP BY DEMOCRATISING ART
In many cities, the cultural landscape does not reflect the socio-demographic reality. Marginalised groups or individuals with migration experience are not represented in established theatres or opera halls. The founders of artsocialspaces in Vienna set out to create new narratives and discourse apart from heteronormative, western modes of representation by reflecting social realities on diverse levels of artistic production.
CONNECTING DIVERSE GROUPS THROUGH ARTISTIC COLLABORATION
The space is strategically located in the 16th district in Vienna, at Brunnenmarkt, a street market in an area characterized by a high percentage of socially marginalized residents and individuals with migration experience (1st, 2nd, 3rd generation). Aware of the asymmetries in society (and the cultural landscape), Brunnenpassage actively reaches out to diverse audiences, offering spaces for informal learning and possibilities for encounter. New artistic models are developed and reflected regarding their quality and prospects for participation. The overall concept is specifically designed to foster an art practice that challenges the status quo and allows for post-migrant positions and complex perspectives, thus lives up to the social plurality of society.
PARTNERING UP WITH ESTABLISHED INSTITUTIONS
Brunnenpassage usually attracts 25,000–27,000 visitors every year, most of them active participants. In order to demonstrate possibilities for societal transformation, it shares its participatory methodologies with cultural players, grassroots and established institutions– especially with policymakers.
Additionally, the project entered a partnership with established cultural institutions in Vienna's first district, such as Weltmuseum Wien, Burgtheater Wien, and Wiener Konzerthaus to allow participation and redistribution beyond the district.
For some people, it is totally new to have access to art now. In our space, it is easy just to drop in and maybe just sit for a bit and look for what is going on.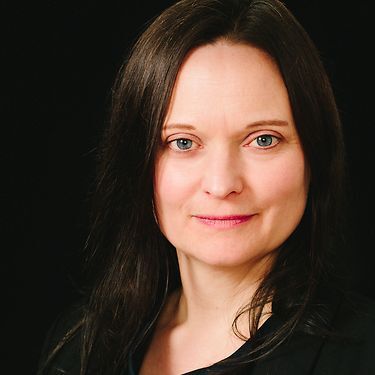 Project owner
Anne Wiederhold-Daryanavard
Artistic Director Brunnenpassage