A digital wizard tool provides various opportunities for schoolchildren to do their own programming and explore the world of bits and bytes.
CHILDREN AND THE DIGITAL WORLD
Teachers and schools are vital to conveying digital literacy in a meaningful way. This project's mission is to engage every schoolchild from the third grade onwards with a playful approach to the digital world.
A MICROCONTROLLER FOR THE CLASSROOM
Calliope Mini is a microcontroller that has been developed for use in the classroom, starting from primary school. The Calliope Mini addresses the creative part of digital education and at the same time allows children to learn about the basis for digitisation – programming – in an understandable way. Just a few clicks and you can create your own programmes. The various functions can be easily controlled by the editors, available on calliope.cc. In no time at all, the star-shaped board transforms into a small robot, playing new music compositions, or transmitting messages.
MEDIA COMPETENCY FOR THE CURRICULA
Calliope is currently equipping pilot schools throughout Germany, helping to change the educational system. The aim is to distribute the Calliope Mini to schools all over the country, working together with the Ministries of Culture and State Media Centres, to permanently anchor more media competency in the curricula.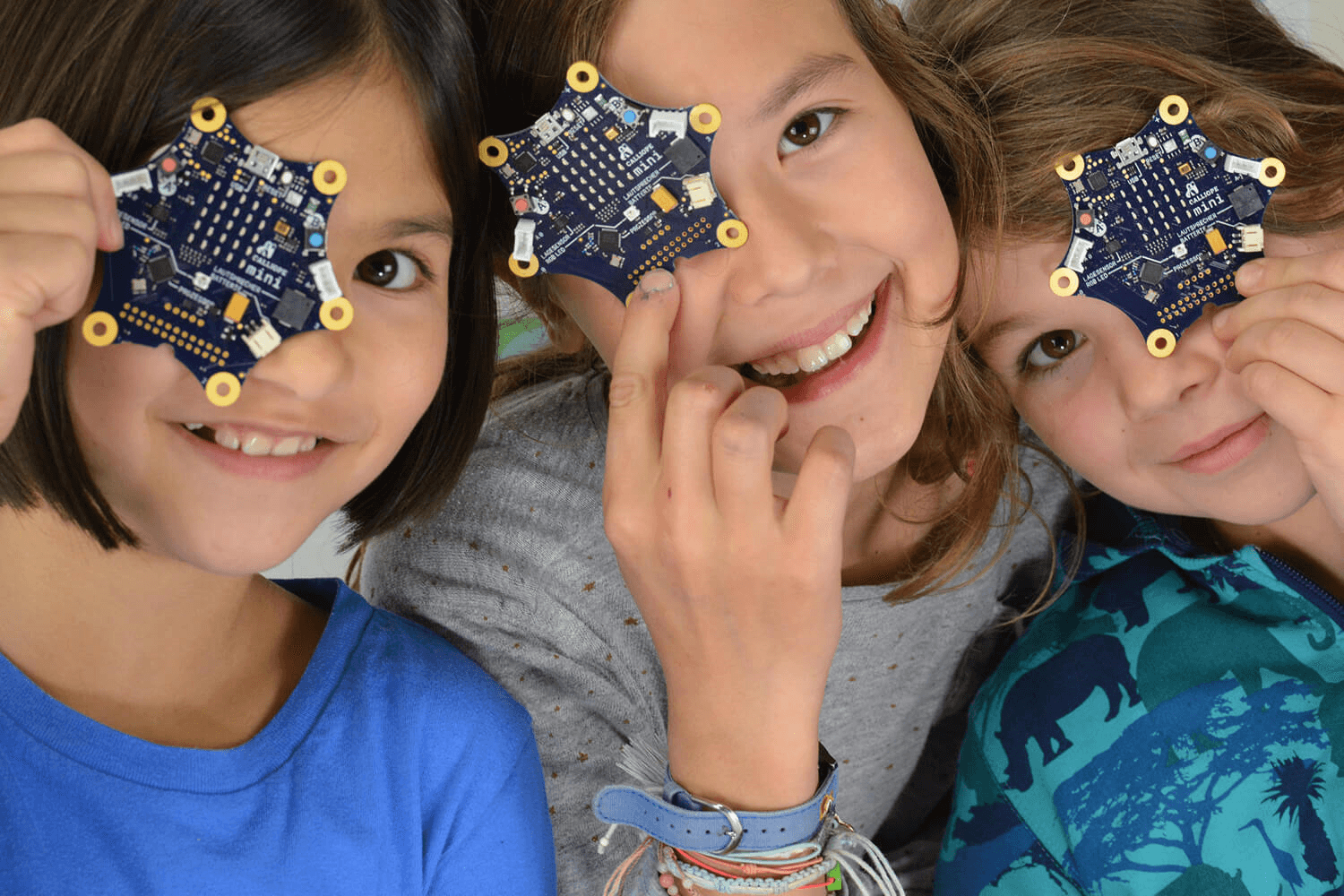 Project owner
Gesche Joost
Project owner
Klaus J. Buss
Managing Partner
Project owner
Nora Perseke
Project owner
Jørn Alraun
Managing Partner