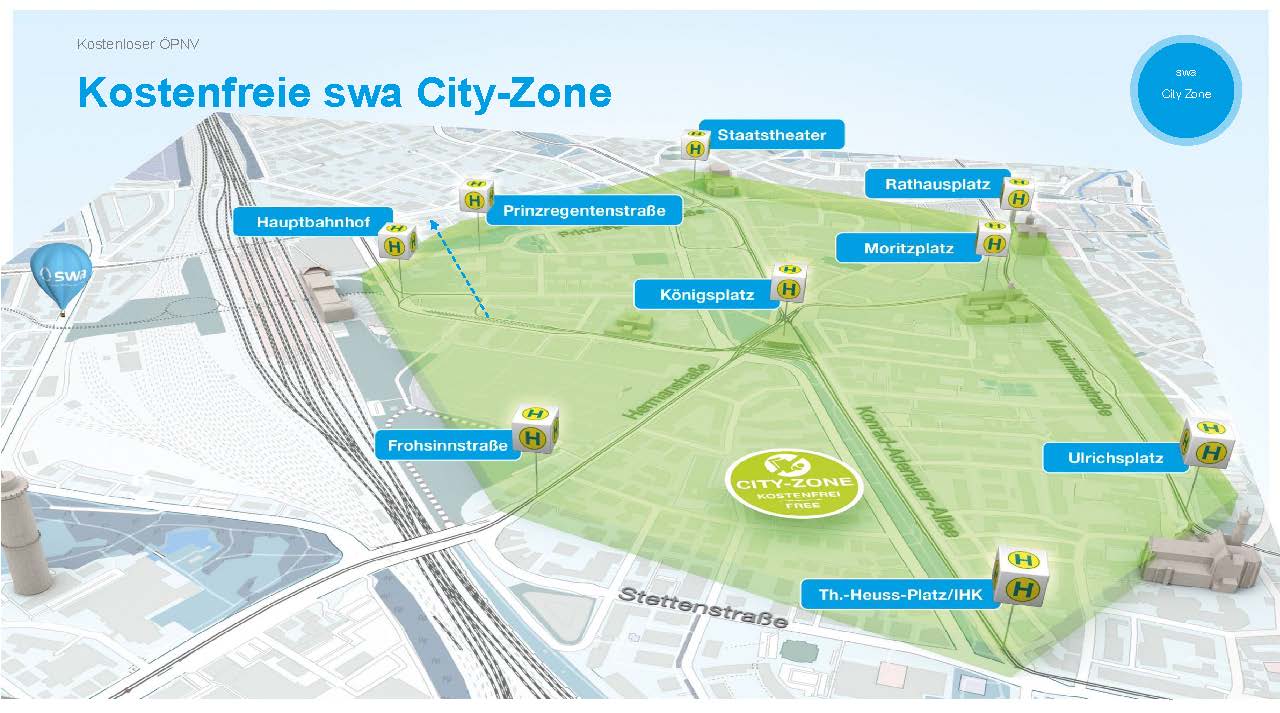 The City of Augsburg encourages the use of car-sharing, cycling, and public transport via a flat rate that provides a low-cost package for mobility at a fixed monthly price, on top of free public transport in the city zone.
MOBILITY PACKAGES ARE USUALLY LIMITED TO ONE TYPE
Flexible mobility today is crucial for urban areas: buses and trams, cycling when the weather is fine and, if necessary, having a car for the weekly shop, excursions or holidays. Most mobility packages are limited to one means of transport, i.e. car-sharing, bicycle rental, or public transport. Since November 2019, Augsburg's public utility company Stadtwerke Augsburg (SWA) is offering a flat rate solution for mobility. The "swa Mobil-Flat" includes the use of buses and trams, car-sharing, and car and bike rental in Augsburg's city zone and the surrounding region.
TRANSPORT AT A FIXED PRICE
Everyone knows the term "flat rate" from mobile phone tariffs. SWA are now the first to bundle all types of mobility into one product, at a fixed monthly price. The "swa Mobil-Flat" is available in two price packages, for EUR 83 and 115 per month, depending on how often car-sharing is used. These rates include: public transport in Augsburg's city area; 30 minutes of bikes usage multiple times per day; and, car-sharing for 15 hours or 150 km per month (Mobil-Flat S), or up to 30 hours with unlimited kilometres (Mobil-Flat M). In addition, the mobility flat rate offers a special bonus – local public transport in the city's central zone is free of charge.
STAYING MOBILE AND PROTECTING THE ENVIRONMENT
The "swa Mobil-Flat" clients are encouraged to use all means of environmentally-friendly transport, such as trams, buses, and bicycles in the city zone. Car rental (car-sharing) is incentivised over private car use. By sharing the means of transport, the usage rate of each vehicle increases. The price of Mobil-Flat therefore signifies a good investment in both individual mobility and in sustainable transport generally.
With the City-Zone we are taking an important step towards air pollution control in Augsburg, Through the City-Zone we want to reduce parking place-searching traffic, to make the city centre more attractive for visitors, and to strengthen retail.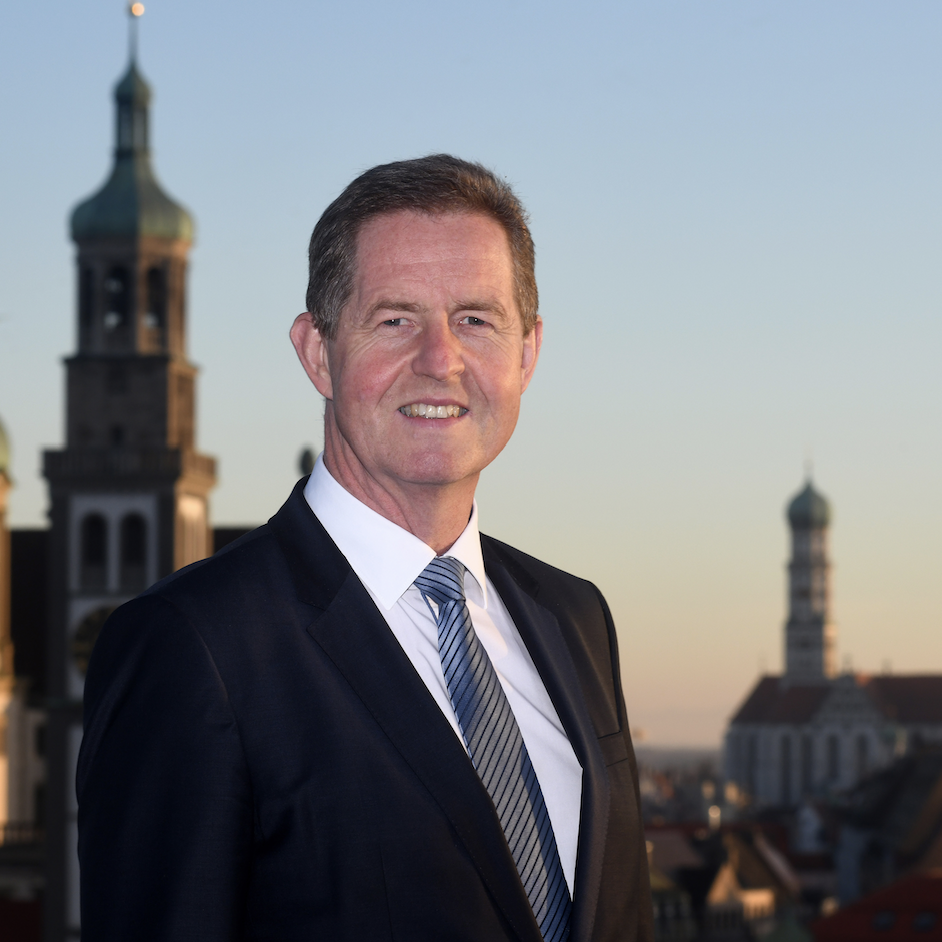 Project owner
Walter Casazza
Managing Director of municipal utilities
Project staff
Robert Underberg
Staff leader Mobility development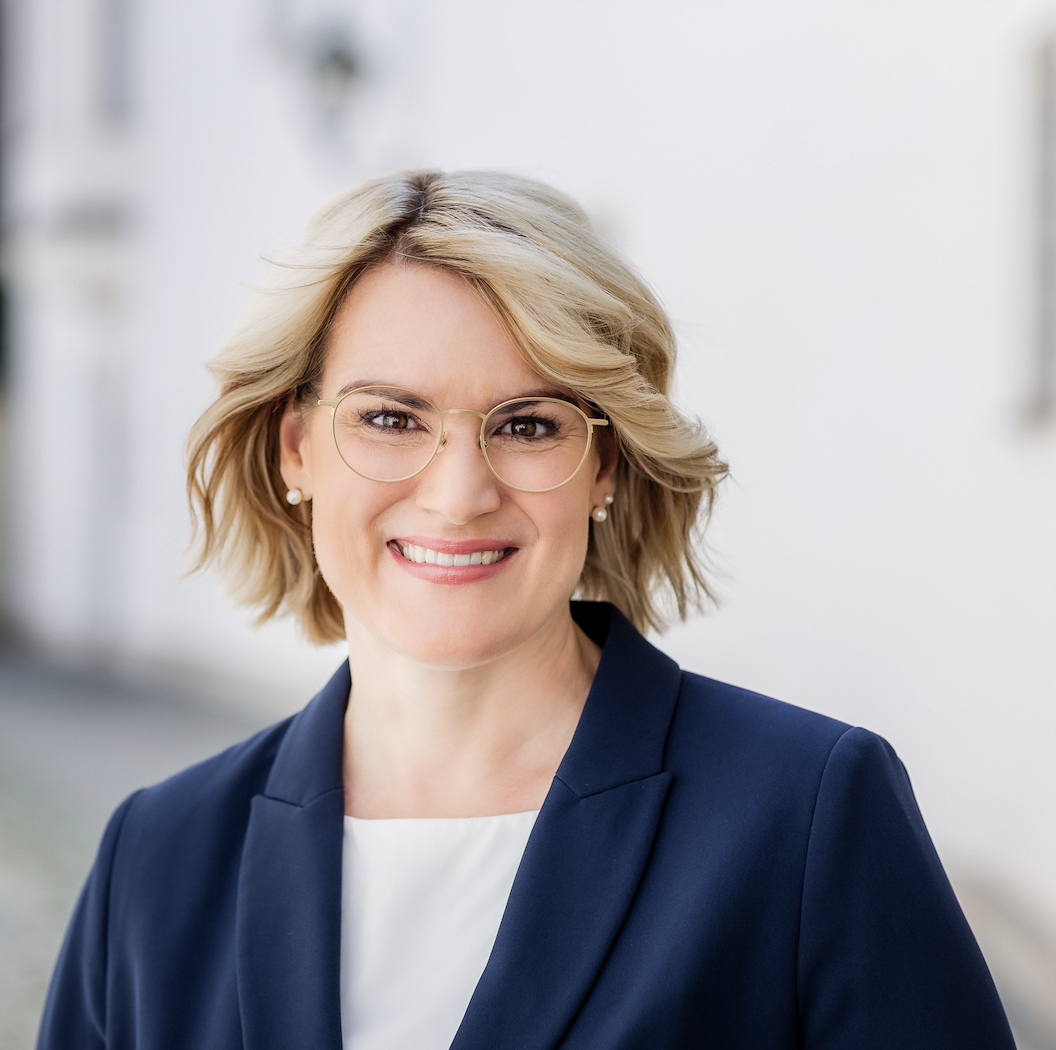 Project owner
Eva Weber
Mayor