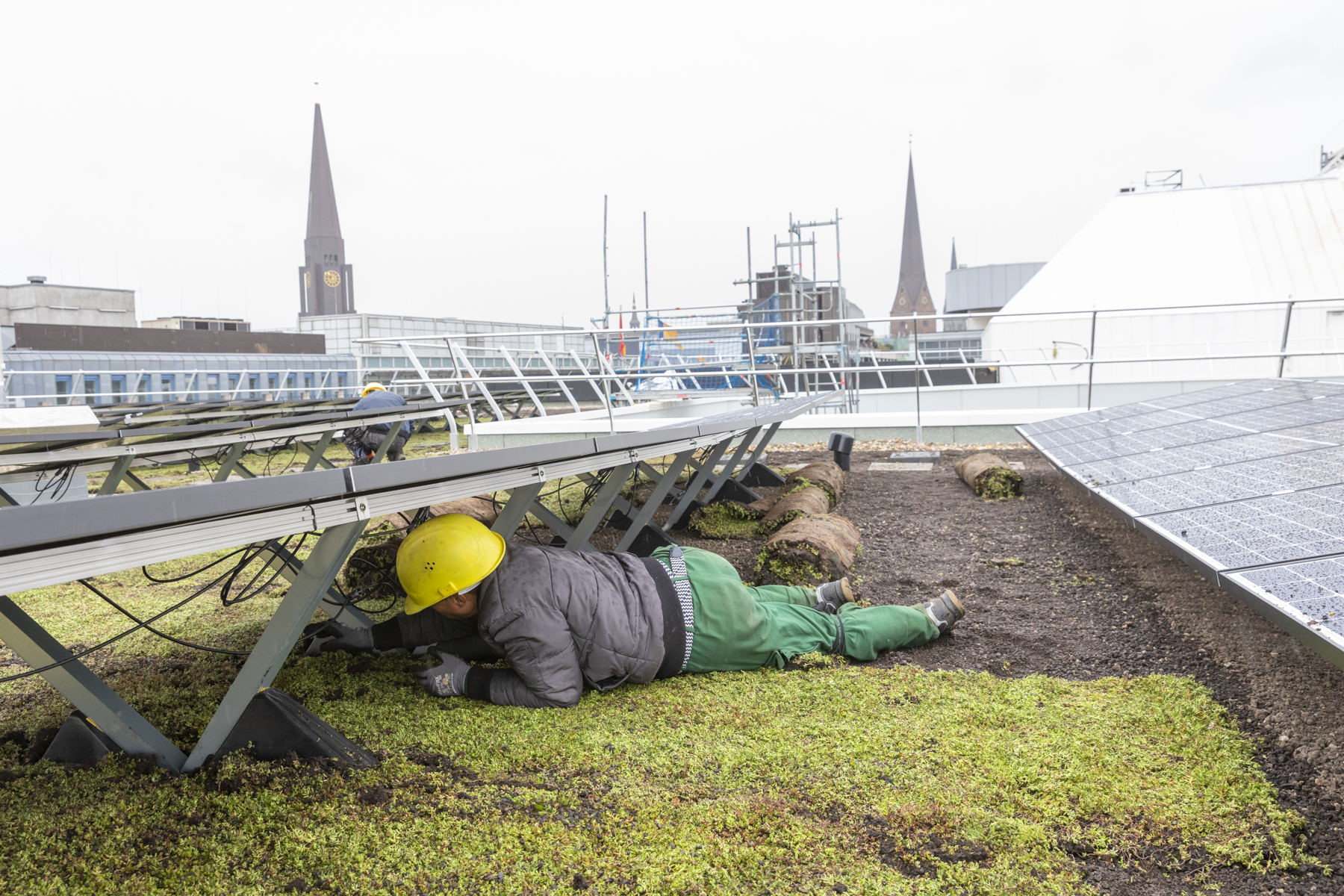 © BUKEA
Hamburg implements a comprehensive strategy to green the city's roofs in order to mitigate the adverse effects of climate change, such as increased extreme heat and rainfall events.
EXTREME HEAT AND HEAVY RAIN
Hamburg, the second largest city in Germany, is home to 1.8 million people and expanding. Temperatures in the city are significantly higher today than 60 years ago, and are projected to rise by on average by 2.8 to 4.7°C by the end of the century. The Urban Heat Island (UHI) effect is thought to add up an additional 5°C to the average temperature increase in Hamburg. In addition, the distribution of rainfall is estimated to change significantly with more extreme weather events. In addition, the growing number of residents drives the need for more housing, which exacerbates the climate impacts of excessive heat and flooding in Hamburg and the number of people affected.
MITIGATING THE EFFECTS OF CLIMATE CHANGE
By promoting green roofs, the city aims to encourage space-efficient leisure areas, improve the city's rainwater-retention capacity, increase biodiversity, and reduce extreme temperature effects. Green roofs can provide part of a solution to the projected climate change impacts by: mitigating increased temperatures by cooling the surroundings and increasing humidity; mitigating extreme rainfall events through water retention and evapotranspiration; and, better insulating buildings so that they are cooler in summer and warmer in winter, thus saving energy use in buildings. The goal is to plant a total of 100 ha of green roofs as part of the Green Roof Strategy, which is based on four pillars: financial incentives, dialogue, regulation, and science. Hamburg is working across departments and with the housing industry to implement green roofs and facades.
A COMPREHENSIVE STRATEGY
The initial binding political decision was very effective in giving the strategy the needed political force in discussions with other governing bodies of the city, as well as the strategy's link to other projects, like the Hamburg Climate Plan and Rainwater Infrastructure Adaptation Strategy. In addition the strategy included: a 3.5 million EUR support programme; a publicity campaign with international outreach; promoting roof greening as a flagship for sustainable companies; making green roofs mandatory in the long term; launching a green-roof competition to generate best-practice examples; and building best-practice projects, like the greening of a bunker and bus shelters. Sustained improvement was reached by working together with all stakeholders to take into account their concerns and distributing advice and training content for different target groups.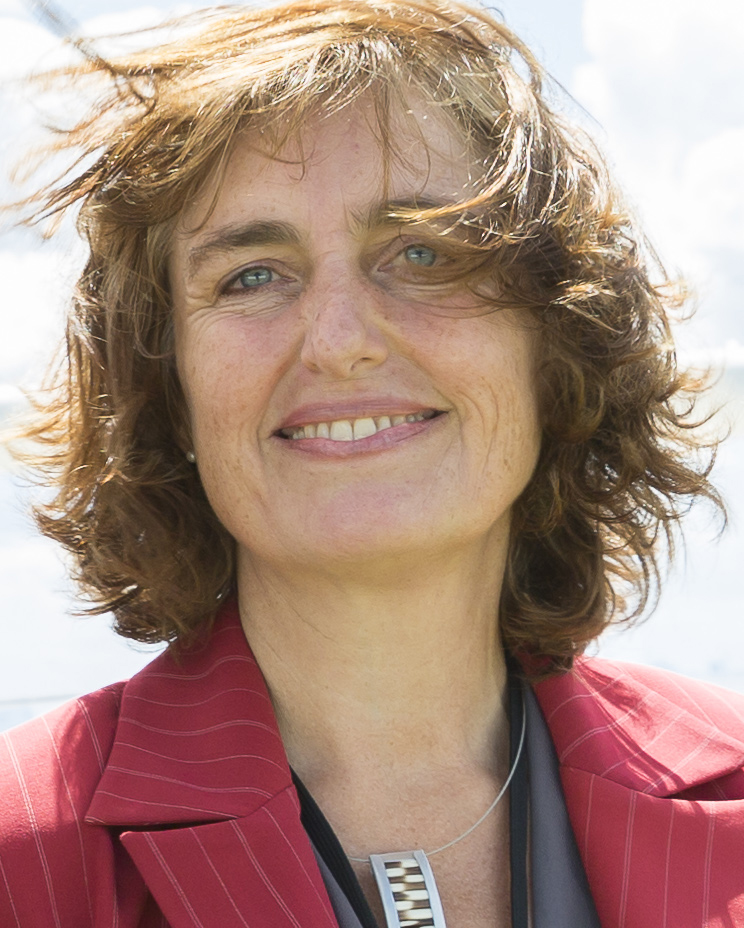 Project staff
Hanna Bornholdt
Landscape architect/specialist in the urban greening department of the Hamburg state administration
Project owner
Jan Pastoors
Specialist in the Hamburg Green Roof Strategy of the Free and Hanseatic City of Hamburg