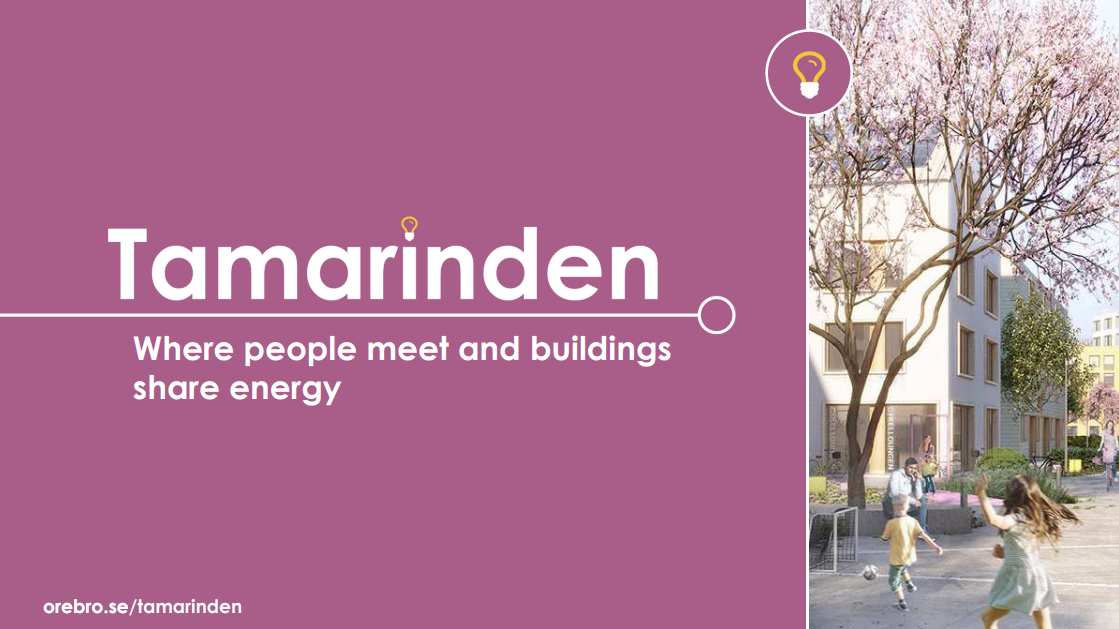 The innovative housing district of Tamarinden in Örebro is paving the way for energy and climate smart cities, incorporating smart and sustainable technologies in the construction of green residential spaces.
INCORPORATING SMART SOLUTIONS
Örebro, a growing city in need of more housing, is paving the way for energy-efficient and climate-smart cities through the use of integrated technologies. The construction of Tamariden, an innovative housing district, incorporates smart solutions for energy, heating, digitalisation, and mobility, representing an approach that is both sustainable and human-centred.
SHARED HEAT AND ELECTRICITY
One of Tamarinden's unique features is a digital element that connects all properties, allowing for the sharing and storing of electricity and heat between buildings and reducing the energy usage of each property. In addition, the district's central pedestrian area, Tamarindvägen, will serve as an urban living room with rain beds and biodiverse green areas, providing both ecosystem services and public places for people to meet and engage with one another.
BUILDING A SUSTAINABLE FUTURE
Tamarinden is at the technological forefront of sustainable residential building technology, where new solutions in electricity, heating, and digitalisation are increasingly incorporated into construction projects. Overall, Tamariden's experimental approach has helped pave the way for future properties to be built more sustainably in other districts.
Project owner
Ullis Sandberg
Municipal Comissioner (S) Community Planning