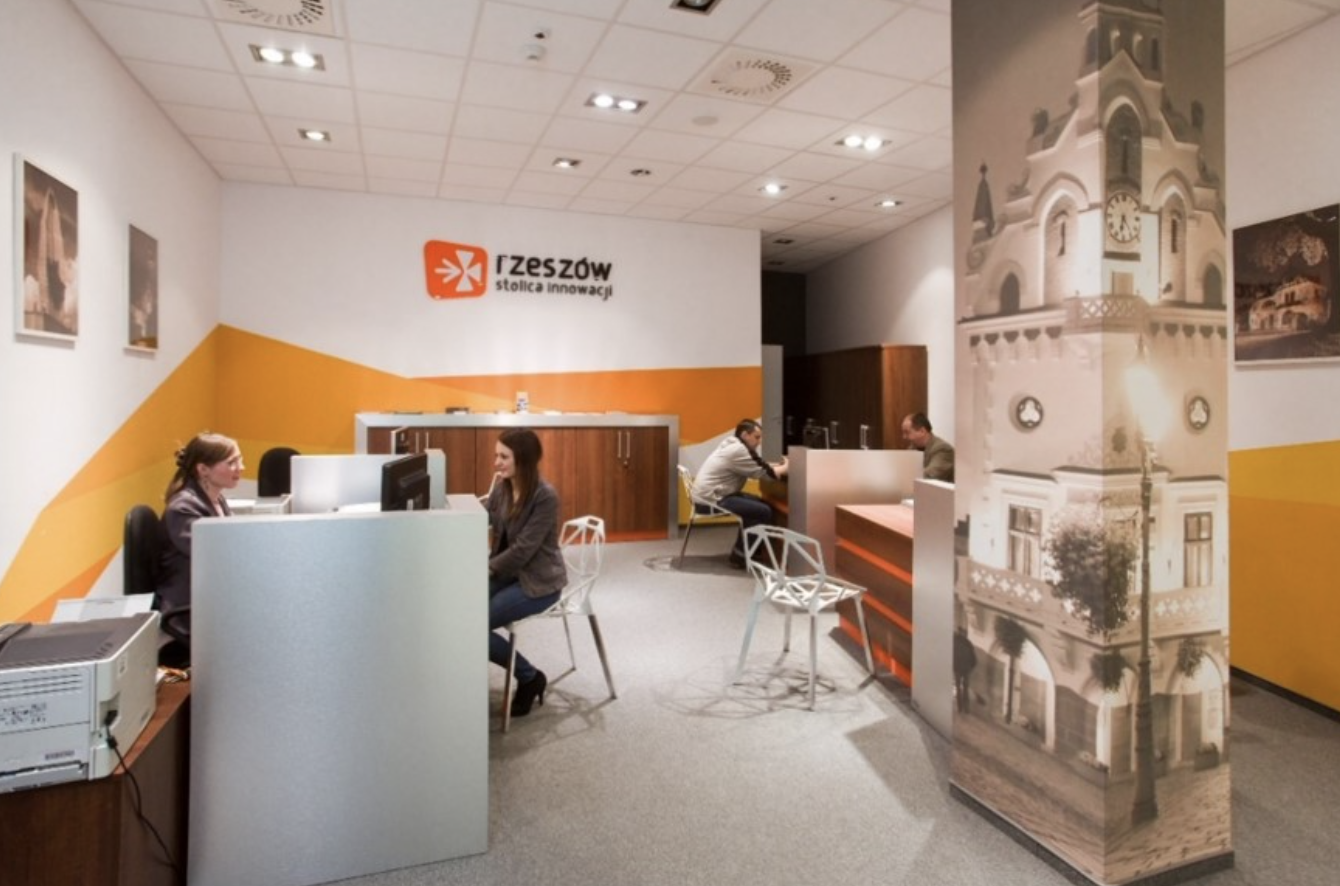 The pioneer smart city of Rzeszów offers one-stop-shops for public services, such as car registrations and obtaining IDs, sets up a helpline for the same purpose, and introduces a participatory budget.
PUBLIC SERVICES BECOME EXTERNALLY AVAILABLE
Rzeszów is the first city in Poland to establish External Resident Service Points (ERSP) for easy access to public services. Virtually all official business, such as obtaining an ID, a driver's licence, or a car registration can be handled there.
EIGHTY PERCENT OF REQUESTS CAN BE HANDLED
The ERSPs are situated in four shopping malls all over the city. Since their opening in 2011, over 100,000 cases have been processed. In addition, a helpline is available for telephone enquiries. The operators are well-trained and can handle 80% of all requests on their own, without involving the departments in charge. Since it began in 2013, more than 160,000 enquiries have been handled there.
CITIZENS GET INVOLVED IN THE CITY'S MANAGEMENT
To involve citizens in the city's management, annual meetings with the Mayor and the department heads are organised in all of Rzeszów's 30 boroughs, where residents are informed about the administration's plans and can put forward suggestions and complaints. Finally, part of the city budget is reserved as a participatory budget: citizens decide what the money is to be spent on, choosing from projects proposed by other citizens.
Project owner
TADEUSZ FERENC
Mayor of the City of Rzeszów