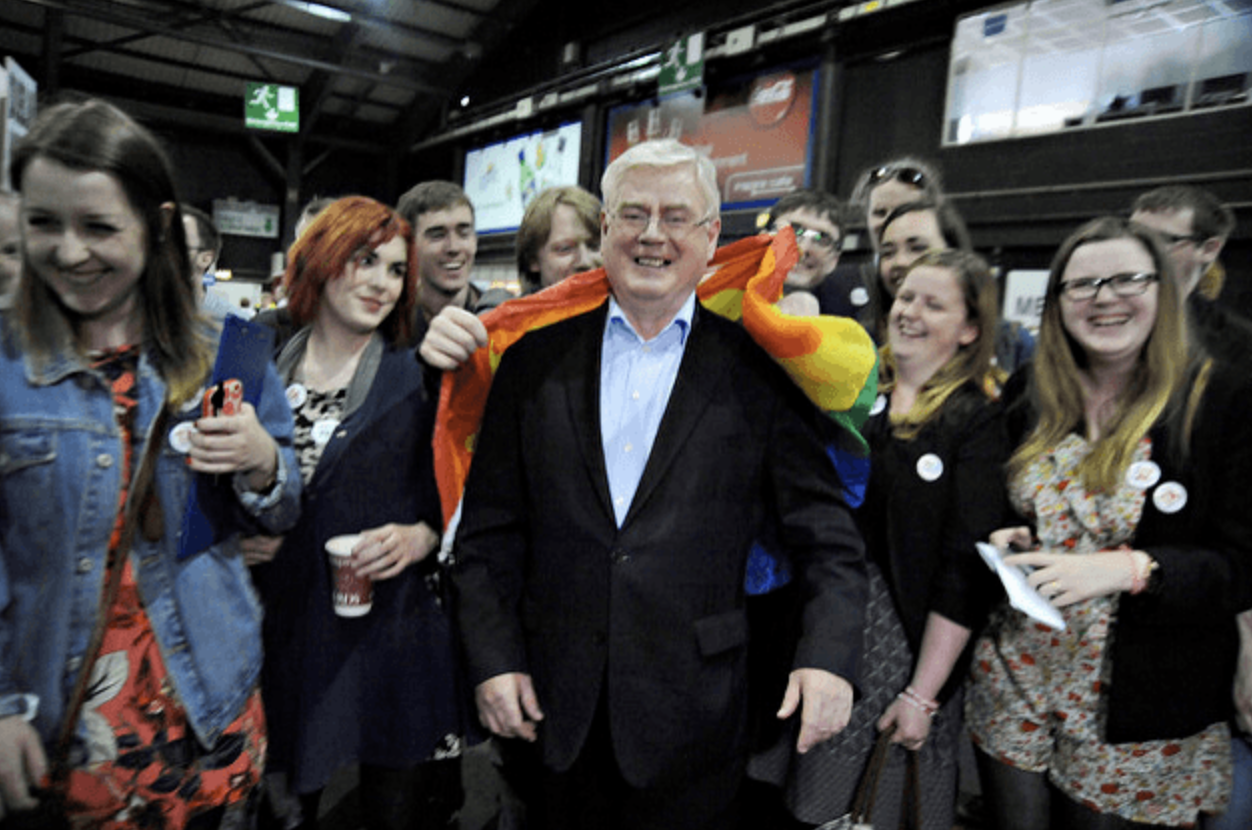 A major experiment on deliberative democracy leads to the approval of same-sex marriage through a Constitutional Convention, consisting of two-thirds randomly chosen citizens and one-third parliamentarians.
A MAJOR EXPERIMENT IN DELIBERATIVE DEMOCRACY
The Constitutional Convention, which met for the first time on 1 December 2012 and sat until 31 March 2014, was "a major experiment in deliberative democracy in Ireland". It recommended the referendum of 2015, in which Ireland became the first country in the world to approve same-sex marriage by popular vote.
RANDOMLY CHOSEN PEOPLE WORK WITH PARLIAMENTARIANS
The Convention was composed of 66 randomly chosen citizens, 33 parliamentarians from all parties, and an independent chairperson. The idea of a Constitutional Convention was first proposed by Deputy PM Eamon Gilmore at the Labour Party Conference in 2010. It was included in the Labour Manifesto for the 2011 general election, which also committed to a referendum on same-sex marriage, and was finally established in 2012 by the government.
A PROCESS OF CITIZEN DELIBERATION leads to a REFERENDUM
"This was the first time in Irish history that a referendum was called as a result of a process of deliberation involving ordinary citizens, (...) and one of the first times in the world that a deliberative process has resulted in a referendum and certainly the first to have succeeded." – Geary Institute
Project owner
EAMON GILMORE
Leader of the Irish Labour Party (2007-2014); Tanaiste (Deputy Prime Minister) and Minister for Foreign Affairs