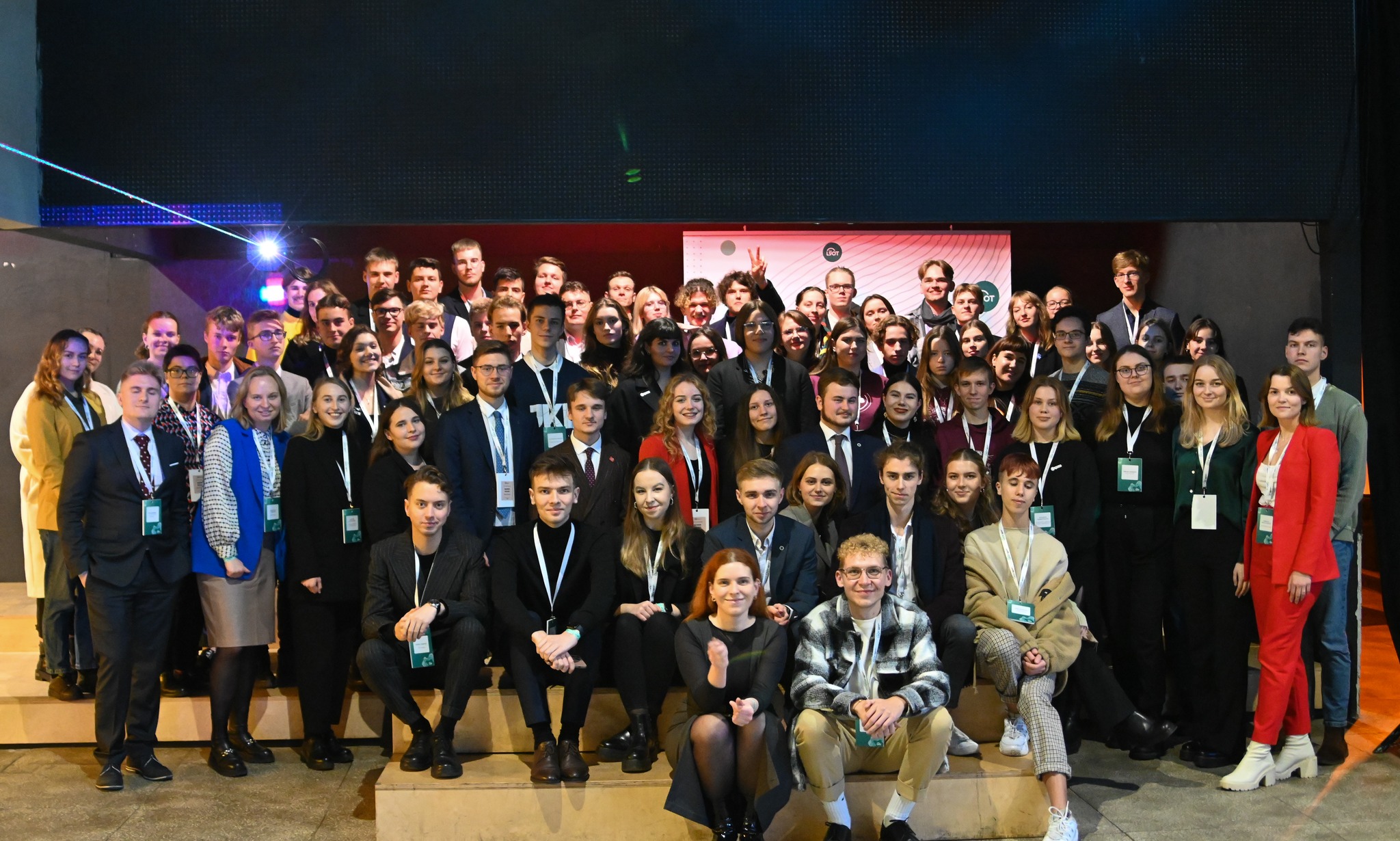 This campaign resulted in a constitutional amendment that reduced the minimum age for government office to 21, increasing possibilities for youth engagement in the political process.
YOUNG PEOPLE CAN NOW RUN FOR PARLIAMENT
As more and more young people become interested in politics, they also have a desire to get involved. The Council of Lithuanian Youth Organisations (LiJOT) works to encourage the involvement of young people in the processes of governance and state building under the slogan: Nothing about youth without youth! This has led to the initiation of an amendment to the Constitution, which allows young people over the age of 21 to run for the Seimas (the Lithuanian Parliament).
ADDRESSING NEW ISSUES, IDEAS AND SOLUTIONS
The amendment to the Constitution was adopted in the Seimas, which is an important achievement for the country, allowing for new topical issues, ideas, and solutions to be introduced to the Seimas agenda. This change also encourages young people to stay and build a country where everyone can have a good life. LiJOT is currently taking small and big steps towards other changes that are important for young people and the country.
FOSTERING YOUTH ENGAGEMENT
Owing to this initiative, young people are now more inspired to learn more about the current political situation, especially since they have a chance to be elected. Fostering youth engagement and activism also encourages young people to stay in Lithuania rather than move abroad, as they have greater opportunities for impacting national politics.
Project staff
Julius Janulevičius
Coordinator of International Affairs
Project owner
Domantas Katelė
LiJOT President