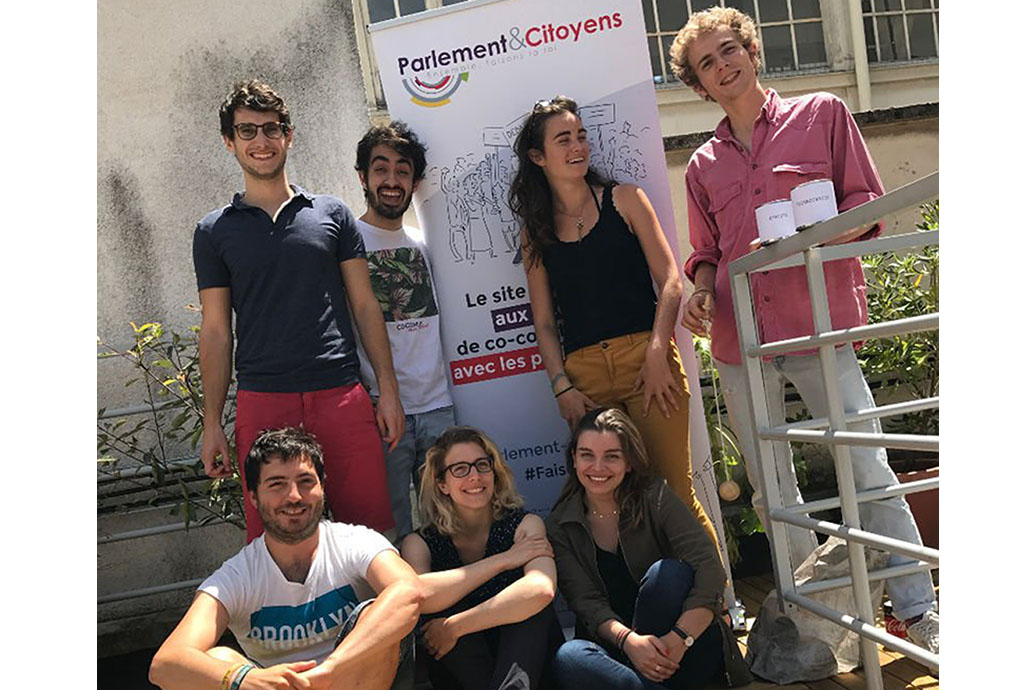 Using the power of collective intelligence, this association seeks input from ordinary citizens to collaborate with MPs on drafting bills.
DIGITAL PLATFORM FOR DRAFTING BILLS
Parlement & Citoyens (Parliament & Citizens) is an association which operates a digital platform that enables parliamentarians and citizens to write bills – formal statements of planned new laws – together.
STRUCTURAL REINFORCEMENT OF DEMOCRACY
Parlement & Citoyens reinforces representative democracy by allowing collaboration between citizens and their representatives on real subjects. Parliamentarians can consult citizens directly on proposed bills, and citizens can submit their ideas for bills to parliamentarians.
USING COLLECTIVE INTELLIGENCE FOR SOLUTIONS
Created in 2013, the site proposes a method of collective intelligence for reflecting on solutions to the problems facing the nation. Consisting of 35,000 citizens and 30 French parliamentarians, the platform has helped create five bills and three parliamentary information reports. In the face of growing distrust between citizens and their representatives, there is a desire to make the process of writing a bill more transparent.
Project owner
Joël Labbé
Sénateur du Morbihan
Project owner
Nicolas Patte
Project owner
Cyril Lage
CEO