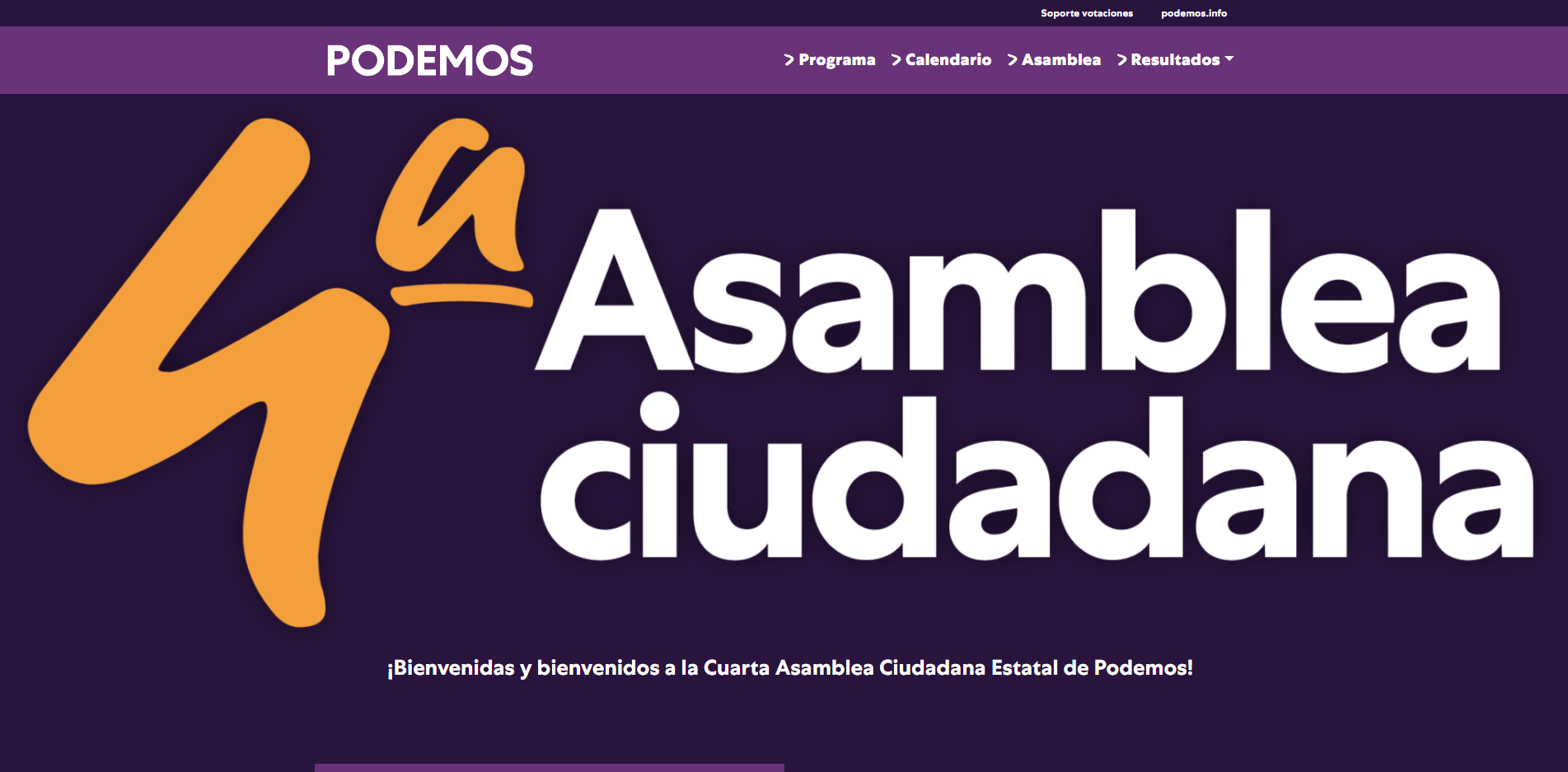 This platform allows registered members to contribute to the discourse of their party, no matter their availability or desired level of involvement.
BROADER POLITICAL PARTICIPATION
Participating in the political process can be time intensive, often demanding high levels of involvement and commitment. In order to allow more people to participate, Podemos has articulated different possibilities for involvement in the party depending on a participant's availability, interest, and commitment level. Opening up Podemos to feedback and dialogue broadens the level of political participation: all those who want to contribute have rights in the decision-making process, rather than just those who are most involved in the party's day-to-day business.
BUILDING A CULTURE OF DEMOCRATIC PARTICIPATION
Through the participa.podemos.info platform, any person who wants to be a part of Podemos can become an inscrito, or registered member. Using the online platform, inscritos vote and participate in the most important decisions for the organisation. Participants that want to go a step further in their involvement in the daily development of our political project can become militantes, or members with more rights and duties in the organisation. This approach helps build a political culture of democratic participation which is incorporated into the organisation's various decision-making processes – from the formation of political alliances and electoral lists, to the composition of management bodies.
TRANSFERRING DECISION-MAKING POWER TO THE PEOPLE
The platform is part of a system that includes those who want to be part of a political project without having to assume high levels of involvement. With more than 500,000 inscritos forming the Citizen's Assembly decision-making body, more people feel that they are a part of Podemos, strengthening politics and democracy. Over time, such participatory systems help to foster political habits that transfer decision-making power from the party apparatus back to the people, offering full rights in the decision-making process and promoting an open, progressive, and radically democratic political environment.
Project owner
Pau Vivas López
SECRETARY OF PARTICIPATION, CIRCLES AND ORGANIZATIONAL GROWTH IN PODEMOS