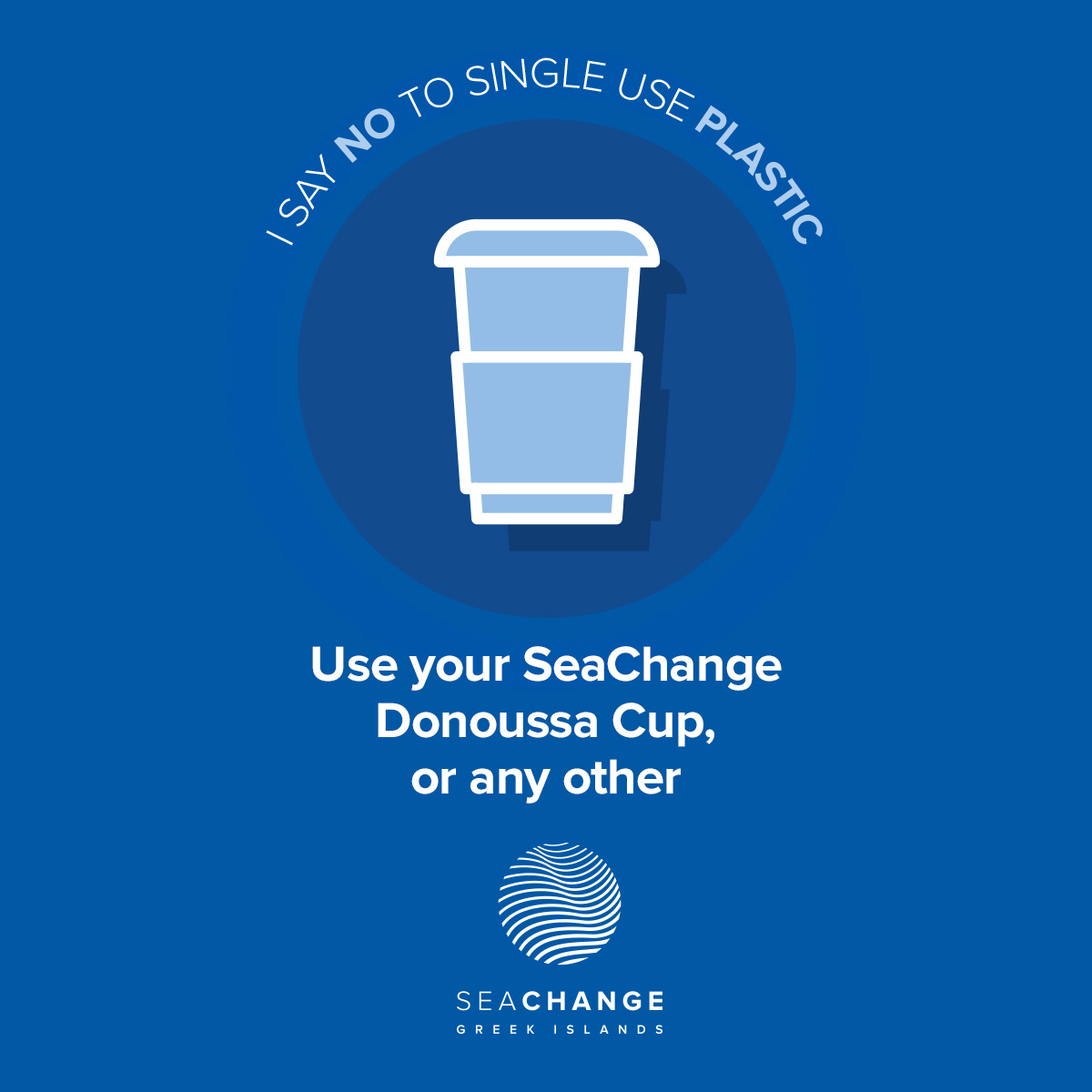 The Greek island of Donoussa is a successful model for other islands where residents and businesses commit to reducing their usage of disposable plastic items to improve the environment and encourage sustainable tourism.
SINGLE-USE PLASTICS POLLUTE THE ISLANDS
Due to a lack of incentives, businesses across the Cyclades Islands continue to use single-use plastic items, such as plastic straws, cups and bags, contributing to pollution, both on land and in the water. Α five-year pioneering experiment on ten Cyclades Islands aims to raise environmental awareness.
ISLANDERS COMMIT TO REDUCING PLASTICS
The project tailors the agenda of actions according to the specific profile of each island, based on the fundamental principles of GESTALT psychotherapy. For example, Donoussa is an island with 150 inhabitants and 3000 summer visitors where single-use plastics were reduced by over 50% from 2019 to 2020. The Athanasios Laskaridis Charitable Foundation collaborated with three very active local associations under the auspices of the municipality. Local residents and almost all of the island's businesses agreed to reduce single-use plastics and signed commitment forms stating their willingness to replace plastic takeaway packages with biodegradable ones and to promote reusable cups and bags. Another innovative element of the project was the organisation of the island's first plastic-free festival.
ONE ISLAND PROVIDES A MODEL OF SUCCESS
Donoussa was the first island to attempt to go plastic-free. In 2018, the 16 participating businesses had used 138,000 plastic straws, 42,700 plastic cups and 88,400 plastic bags. In 2019, they had only used 65,200 biodegradable straws, 29,300 biodegradable cups and 12,300 biodegradable bags. The impressive almost 60% drop in single-use plastic usage makes Donoussa a successful model for other islands to follow, which has proven to be an effective and efficient strategy. Donoussa's clear message to be an ecofriendly destination has a positive effect on tourism, too. Besides, the reduction of disposable plastics and the wider usage of reusable items have lowered on-going operational costs.
Project owner
Christos Sigalas
President of the Community of Donoussa Island