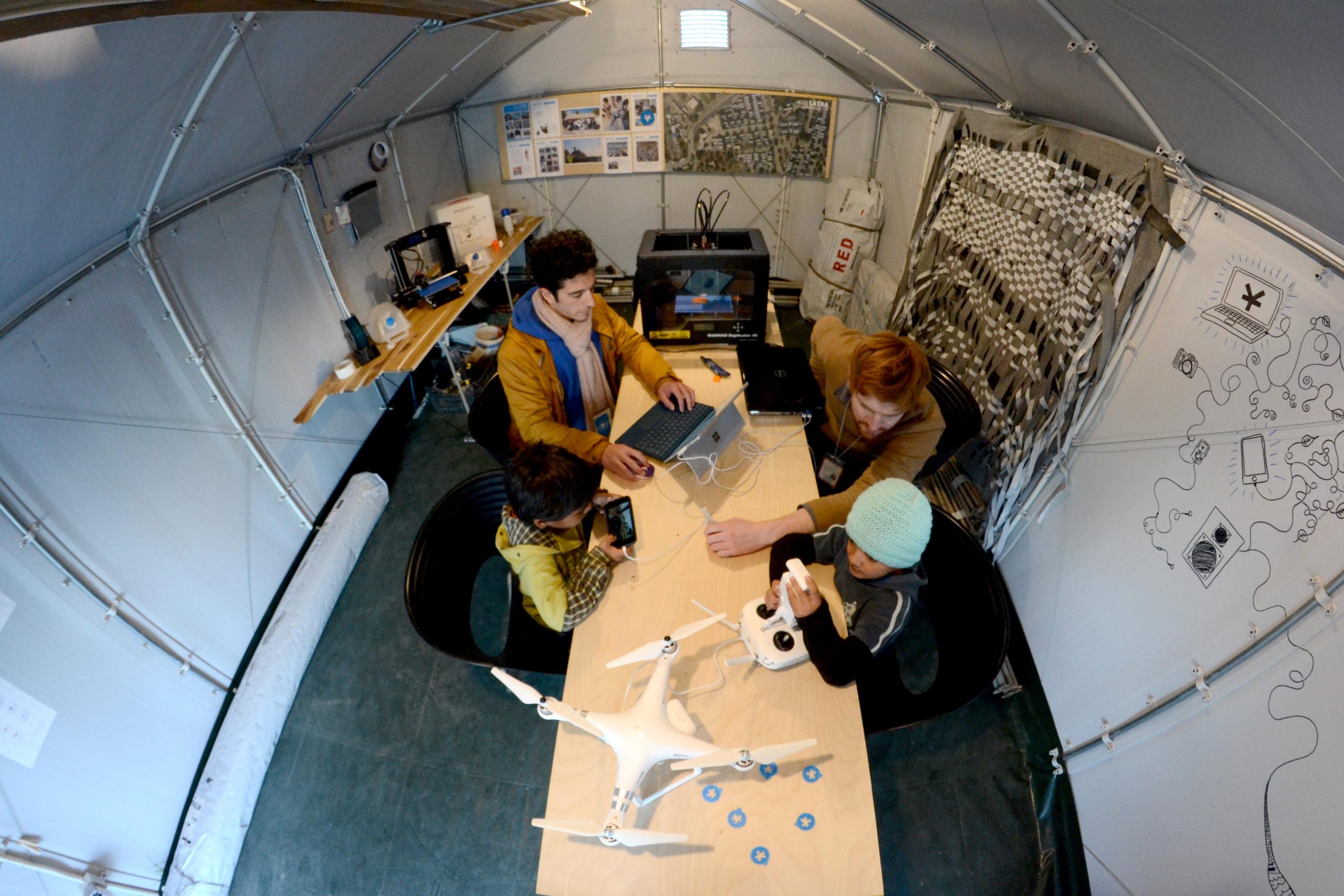 PEACEBUILDERS is a series of workshops and direct actions at the intersection of education and intercultural dialogue, undertaken by children and youth in refugee camps, which are aimed at improving their community and living environment, leading both to their integration into society, and to the improvement of their well-being.
POLARISATION AND EXCLUSION
The lives of children in refugee camps like the ones on Lesbos are often characterised by conflict between different refugee communities, marginalisation from public and civic life, and polarisation between refugee and local communities.
PEER-TO-PEER EDUCATION
PEACEBUILDERS provides refugee children and young people with training in intercultural, digital, technological, and creative skills necessary to integrate into 21st-century European society. Following a peer-to-peer approach, the participants then help to deliver the programme to the wider community. Community-driven learning inside the camps and hospitality centres ensures that the project reaches the most hard-to-reach and vulnerable beneficiaries.
making a positive contribution
Participants can positively contribute to their communities through this initiative. They create awareness of the benefits of acceptance and intercultural dialogue and convert the waste in the camps into useful everyday items. These roles increase their self-confidence and sense of ownership of the programme. In 2018, PEACEBUILDERS was awarded the Intercultural Achievement Recognition Award by the Austrian Ministry of Foreign Affairs.
The moment youth were empowered to behave in a different way, to act in a different way, the positive effects were reflected in the wider community of the camp.
Project owner
Aris Papadopoulos
Managing Director LATRA