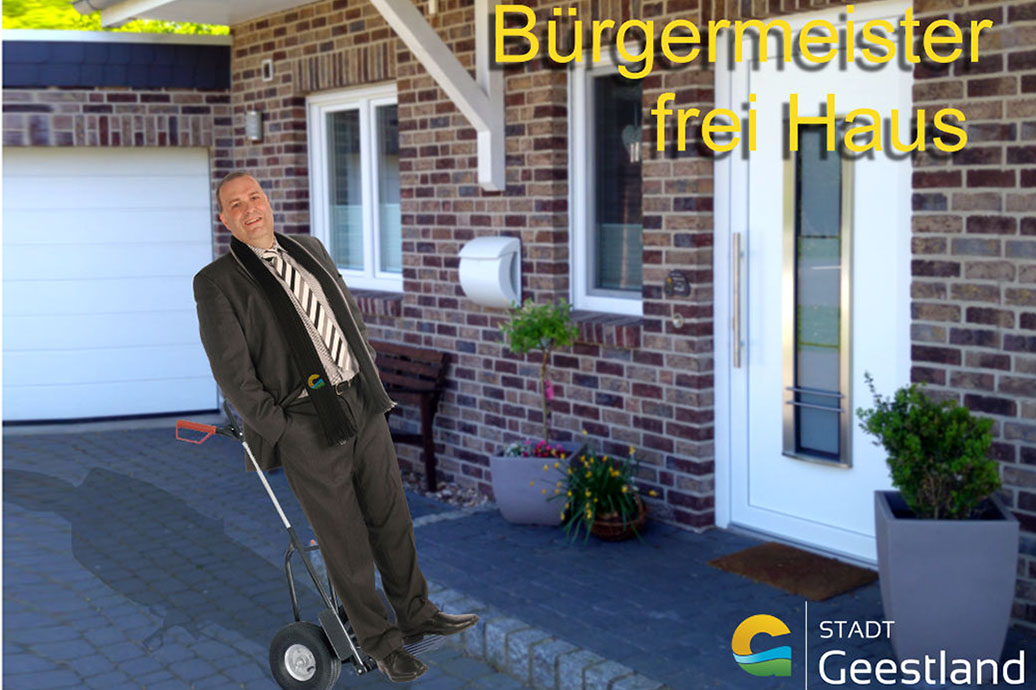 This is the opportunity to invite the Mayor into your living room to discuss citizens' feedback and to better understand the City's policies.
GET THE MAYOR DELIVERED TO YOUR HOUSE
Do you have an appetite for questions, suggestions, wishes? You can have the Mayor delivered free of charge to your home in the German city of Geestland! The only condition is that at least six adults are present at the event.
THE HOSTS CHOOSE THE TOPICS
Registration and requests can be made via postcards, an online form, or by phone, to arrange a delivery date. The meeting is organised by the citizens as they wish, with the discussion topics chosen by the hosts.
TRANSPAREnt POLICIES AND OPENNESS to FEEDBACK
From construction projects to gardening, everything can be discussed with the Mayor, who explains the community's policies and takes home the citizens' feedback and suggestions for improvement.
Project owner
Thorsten Krüger
Mayor of Geestland