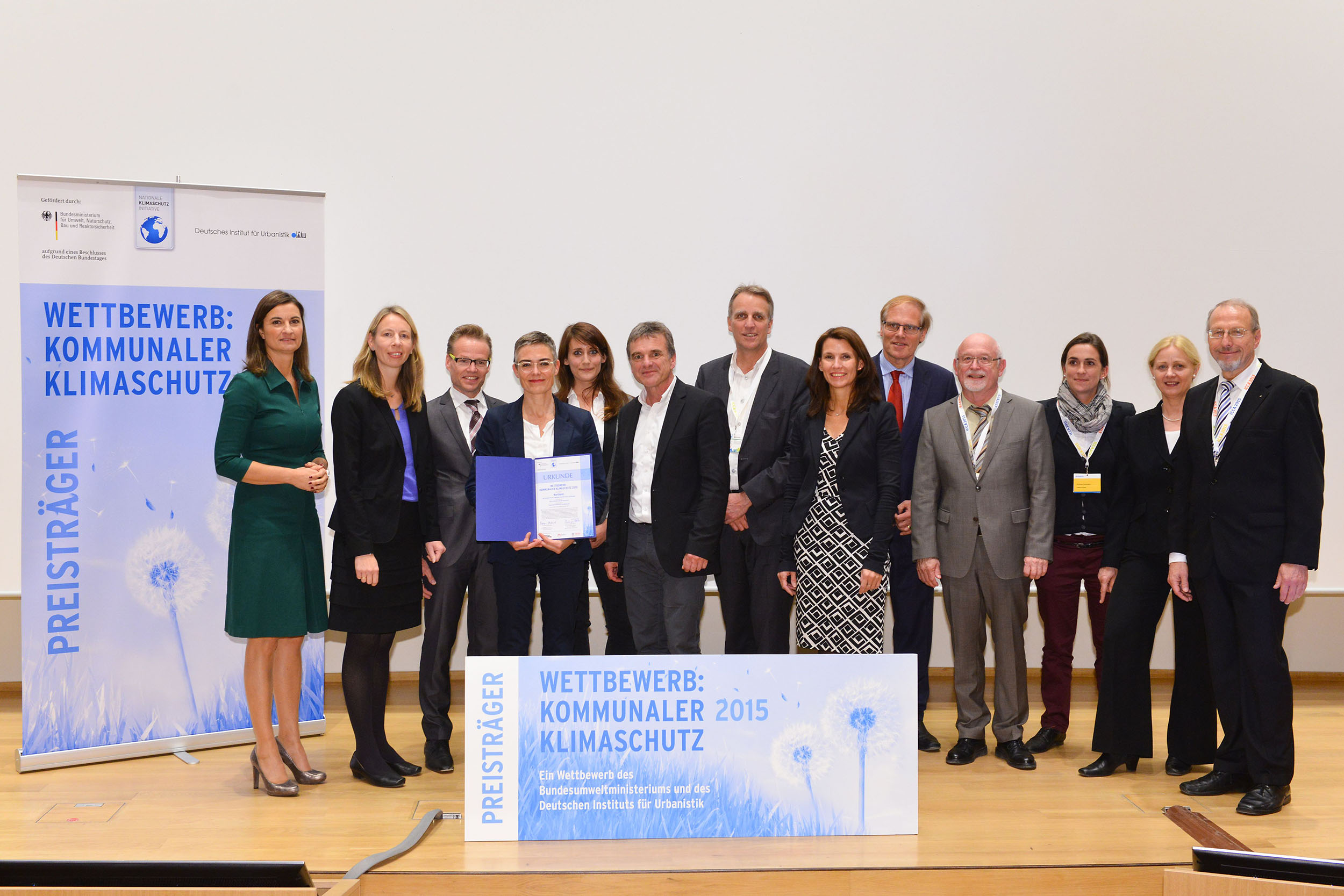 Villages and private households compete to find the most effective energy-saving measures, and to reduce carbon emissions.
COMPETING FOR CLIMATE PROTECTION
The project Villages Compete for Climate Protection puts villages of up to 1,500 inhabitants in competition with each other in Central Germany.
HOUSEHOLDS AND VILLAGES POWER UP
In the first competition, Our Village Saves Electricity, the focus was on private households which competed with households in other villages. During the six-months competition, around 150,000 kWh/a were saved, which corresponds to a CO2 equivalent of around 97,500 kilograms. The competition Our Village Uses the Sun, involved allocating previously unused roofs to solar energy production. Twenty-three villages with a total population of 16,000 took part, with the winning village able to tap 4.25% of unused potential space for new solar panels. A third round, entitled Our Village is Electrically Powered, is currently being planned, with the focus on mobility.
CLIMATE PROTECTION SPECIALISTS COORDINATION
The competitions are coordinated by an interdisciplinary working group from two adjoining administrative districts, made up of climate protection and regional managers, as well as representatives of an energy agency and regional energy suppliers.
Project owner
Bernhard Reuter
District Administrator