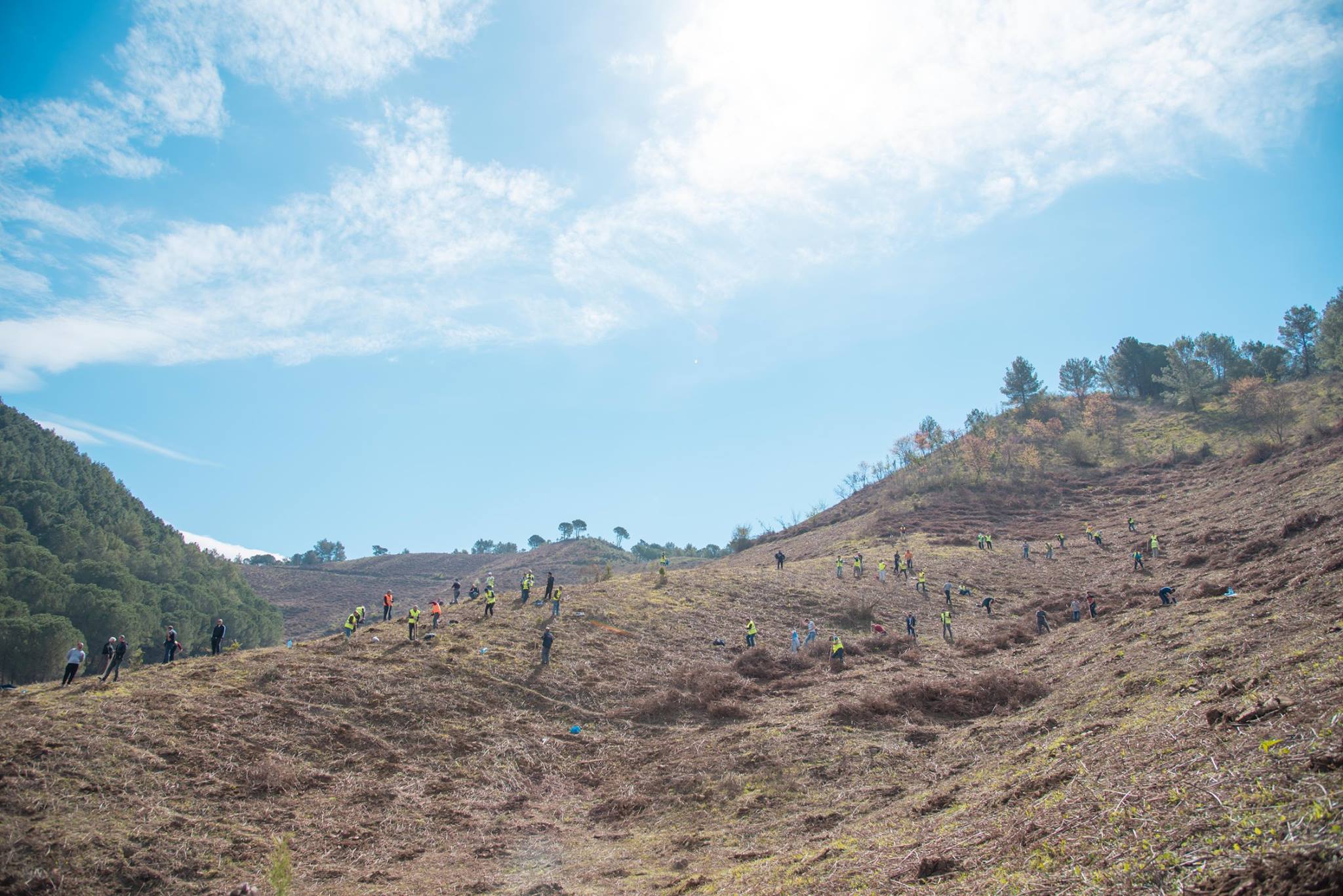 © Municipality of Tirana
A ring of forest around the perimeter of Tirana has multiple environmental, health, and economic benefits, while improving climate resilience and slowing urban sprawl.
COMBATING URBAN SPRAWL
At a time when some countries were talking about concrete walls, in Tirana we were conceptualising our strategy to build a wall of trees to oxygenate the city. Traffic congestion and pollution, poor air quality, flood resilience, urban heat, low green space per capita, and the effects of urban sprawl have come to challenge life in the capital of Albania. In a bold and forward-looking move Erion Veliaj, the Mayor of Tirana, works together with international architects to put forward a new green, orbital forest as a solution to these issues.
INVESTING IN CLIMATE RESILIANCE
Two million trees, encircling Tirana, will act as a green belt to prevent urban sprawl. The Orbital Forest is a critical investment for Tirana to address its challenges relating to climate resilience and mitigation, urban sprawl, and access to green space. The work includes quantifying the wider environmental and economic benefits of the forest, such as improved flood resilience, human health benefits from improved air quality, increased local economic activity, and tax revenues stimulated by the provision of new recreational facilities. An approach to quantifying the Orbital Forest's benefits at scale was developed, supported by machine-learning tools that help establish the feasibility and commercial viability of such major green infrastructural changes.
NATURE-BASED SOLUTIONS
The forest – a proposed ring around the urban perimeter of the city with a mix of forested areas, shrub-land, agricultural land, and recreational areas – is a nature-based solution that is intended to slow urban sprawl, reconnect the citizens with nature, clean the air, address urban heat effects, and is just one part of a wider plan for the city's future. The Orbital Forest is intended to enrich the environment; reduce air pollution; absorb carbon dioxide; reduce soil erosion; improve soil fertility; improve flora and fauna biodiversity; and also revitalise the local economy. For the first time, everyone in the city wanted to plant trees and participate in this project, which is envisioned as an effective climate strategy that addresses both global and local environmental concerns. The following Green City Action Plan marks a very important milestone in this effort. This plan enforces the work done so far, guided by our values and vision for a green and sustainable Tirana.
Project owner
Erion Veliaj
Mayor
Project team
Anuela Ristani
Deputy Mayor
Project staff
Sara Cela
Specialist