Amadea is part of our communications team and Project Manager of Socks Talk Politics. "It used to bother me that I always had to explain to others what exactly my job is. Now I know: it just means that you are doing something completely new.", she says.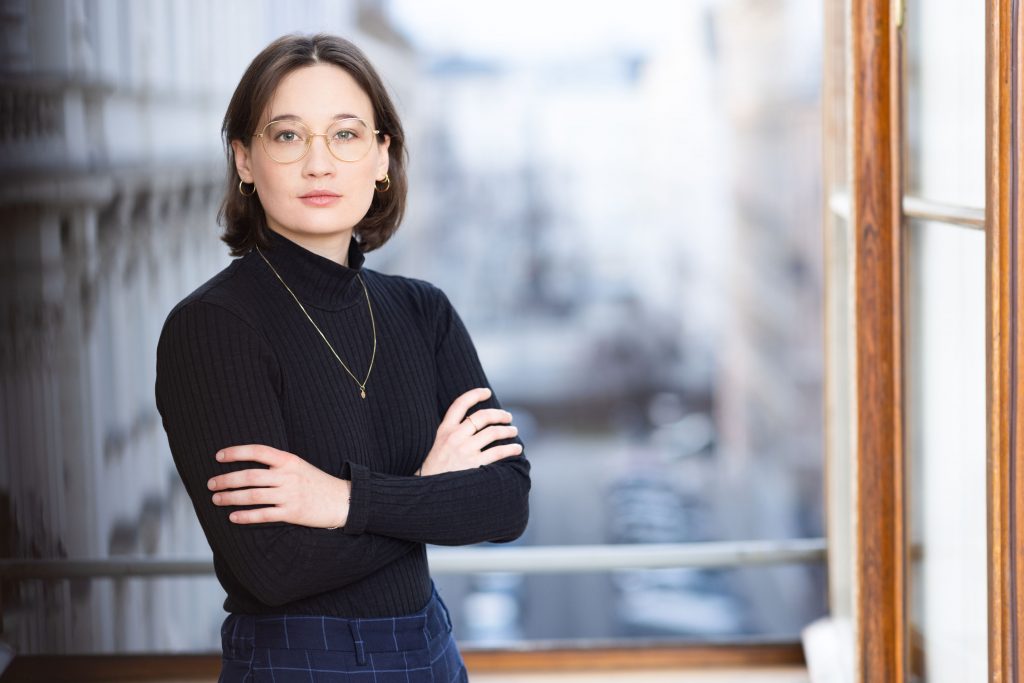 What is your background, your professional journey, and what sparked your interest in currently working to support political innovation?
I started getting actively involved in politics when I was about 15. Later I would get elected for several honorary offices like student speaker of Lower Austria or Vice-President of the Women's Committee of the National Youth Council. When I finished school I started to work full-time in the communications department of an environmental organisation which was founded by the Federal State of Lower Austria. At the same time I started to study Business Communications in Vienna. After a year and a half I was approached by a friend who suggested I apply for a position at the Innovation in Politics Institute. I was immediately hooked by the idea and vision of the company.
What is your first memory of politics?
I think my first memory of politics is my mother talking about upcoming elections in the early 2000s. I remember this, because she dropped the name "Van der Bellen", which I really liked because Bellen means "barking" in German.
What's your favorite part about working remotely? What about in-office?
I like the flexibility of being able to stay at home, but I have to admit, in general, I really like going to the office, having a daily rhythm, and seeing my colleagues in real life.
What show are you currently binge-watching?
Rewatching Stranger Things in preparation for the new season.
"It used to bother me that I always had to explain to others what exactly my job is. Now I know: it just means that you are doing something completely new."

Amadea Horvath
When and why did you cry about politics?
In 2016, when Donald Trump got elected. I woke up in the middle of the night, the TV was still on and I saw that crucial states were colored in red. Still in a sleep induced delirium I shed some tears in complete disbelief.
You are part of the team behind Socks Talk Politics. What is your favorite part about working on this project and what's your take on making politics accessible and relatable through wit and humor?
I don't even know where to start. There isn't a single thing I don't like about producing Socks Talk Politics. But if I had to choose I'd probably say wrapping up after an exhausting day on set and the excitement of what this is going to look like after post production.
Socks Talk Politics is produced to showcase innovative political projects to a wide and diverse audience. So, you need to consider that many people believe "innovation" and "politics" go together like orange-juice and tooth-paste – not well. Politicians everywhere are facing such negative predispositions towards politics which make it almost impossible to get people excited about it. Humour, however, can provide access to political work, avoiding the gravitas which seems to be its constant companion. It can break down complex matters. It is able to generate interest in topics which otherwise might be ignored by far too many.
Best advice you've ever received?
As Ronny Zuckermann keeps reminding me with the words of Alfred Hitchcock: "To make a great film you need three things – the script, the script and the script."