With their municipal farm project, Gilles Pérole, Mayor of Mouans-Sartoux, and his team won the Innovation in Politics Award 2020 in the Education category. We spoke with him and Léa Sturton, Head of the sustainable food department in the municipality of Mouans-Sartoux, about what it takes to change the eating habits of a whole community.
Watch their winner video and learn more about the project here.
How is your project received by the municipality?
Gilles Pérole: Our municipal farm has been very well received from the start. The children started raising awareness about it quite naturally because they spoke with their parents about it at the dinner table. Additionally, we organised open days for everyone. Now everyone is very proud of the Mouans Sartoux farm and many residents volunteer for the project.
How did the project develop in recent years?
Léa Sturton: We have enlarged our plot of land, increased production and hired additional staff. Currently, three farmers work on six hectares of land. In 2017 we invested in a freezing unit so we can store our produce when the schools are closed in the summer. Additionally, we dedicated a small plot of land to schools and created an educational programme for children to learn how the production works.
We know from other projects that it can be a challenge for municipalities to work with the educational sector because educational policy is mostly made at a different level. How does it work in this project?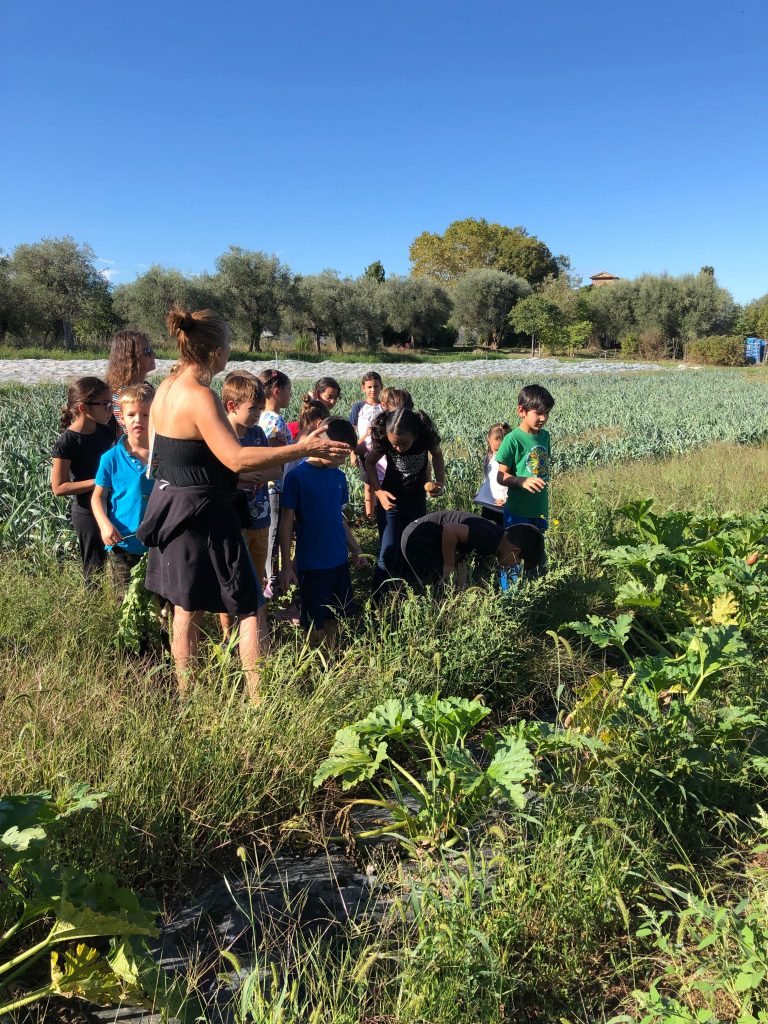 Gilles Pérole: In France, the educational programmes are decided at state level. As municipalities we are only responsible for the buildings and the meals. Therefore, we cannot force teachers to take part in the educational programme of the municipal farm or change the main curriculum. So we offer activities such as workshops on sustainable food and agricultural management. Many teachers volunteer by co-organising parts of the programmes. In turn, we offer our staff qualification programmes on gardening or cooking and workshops on fair trade.
What are your future plans for this project?
Gilles Pérole: We are currently producing 96% of the vegetables we need for the school canteens. Of course, we could say that we want to reach the full 100%, but it is a negligible quantity. As a municipality, we rather try to preserve agricultural land and attract more farmers to our area who cover our additional food needs such as fruit, meat, or eggs.
87% of families in our region have stated that they have changed their food habits since the launch of the project. Now we have to make sure that organic, local products are widely available, too. This is a challenge we must take up for the years to come. It is a long term project.
How exactly did the food habits of the families in your region change?
Léa Sturton: Every three years we conduct a survey to monitor how our project influences the eating habits in our community. The results show that people eat more plant-based proteins, more dairy products, more vegetables, more fruits, and less meat. They also buy more locally. They still go to the supermarket but less often and they buy different products. And they recycle and compost more, which means they produce less food waste.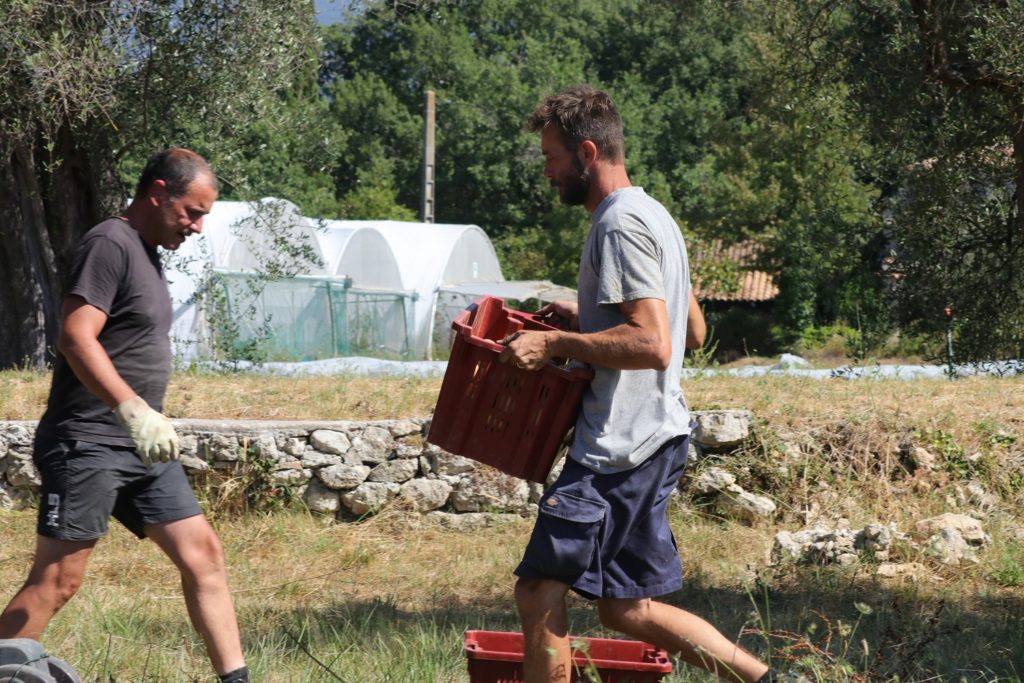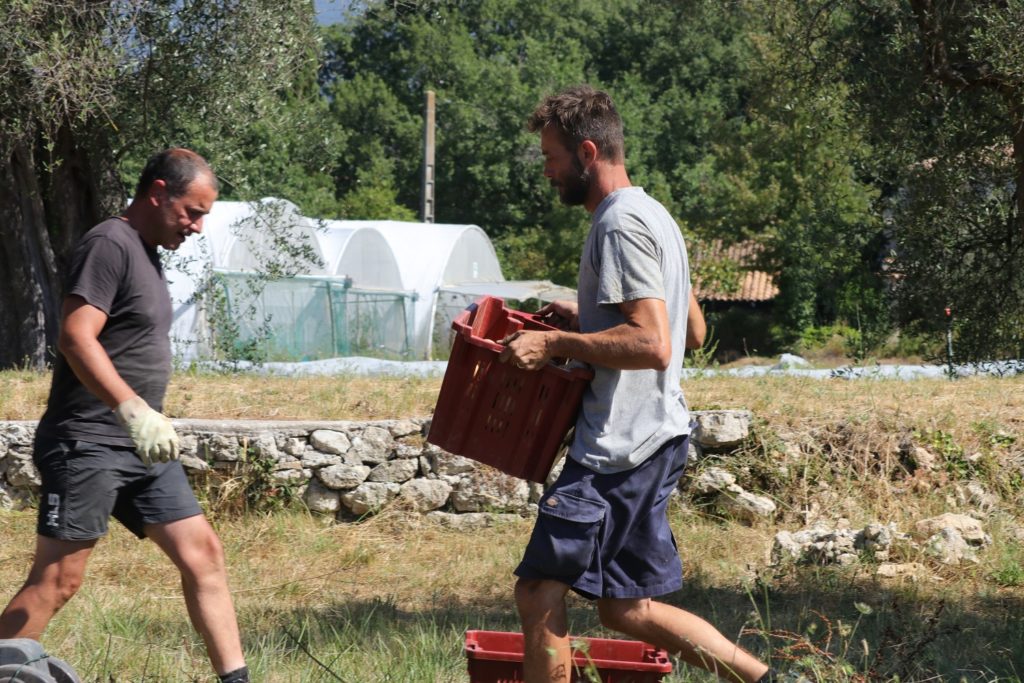 Our project shows that children bring certain issues to the dinner table, quite literally, thus educating their parents; so families learn about sustainable food consumption together.
Please tell us about your activities to scale your idea to other communities and countries.
Gilles Pérole: Many municipalities in France have launched similar projects after meeting with us. As a part of the European BioCanteens Transfer Network with partner cities in Belgium, Bulgaria, Greece, Italy, Portugal and Romania, we support six European's cities to adopt our project. Very recently, Troyan in Bulgaria has also created its municipal farm that supplies the city's canteens.
We are generally committed to food democracy and food sovereignty, and were the second municipality to sign the Glasgow Food and Climate Declaration, to be launched at the 26th UN Climate Change Conference in November 2021.
How do implementations in other countries vary?
Gilles Pérole: We see differences in the ages of participating children – in some communities, the project involves nurseries and kindergartens rather than schools. Municipalities which do not have the budget to hire one or more farmers full-time can form partnerships with farmers to work for them part-time.
What would be your advice for other politicians who are planning to implement a municipal farm?
Gilles Pérole: One surprising learning for me was that by becoming farmers ourselves, we gained a much deeper, more practical understanding of the issues of agriculture and food governance. But my main message to mayors of other cities is: if we made it, this is possible for you, too!
How have you managed the pandemic situation in Mouans Sartoux?
Gilles Pérole: During the pandemic, we saw a lot of solidarity in the municipality. People helped each other; many citizens did the shopping for people who couldn't go outside. There was a great boost in the private production of cloth masks: more than 12,000 masks were created, one per resident, in a very short time. Our street markets stayed open thanks to strict physical distancing rules. We established a book delivery service and created an application that lists all the open shops and those who do click-and-collects. We suspended commercial rents situated in municipality-owned properties and made public space available to restaurants for additional outdoor seating.
In a nutshell, it was all about crisis management, solidarity and activity. When the schools were closed, we donated our harvest to charities, hospitals and kindergartens. We welcomed many people in our solidarity grocery shop and set up food deliveries. During the pandemic, the town lost around 500,000 euros on a budget of 16 million. This was a lot, and in 2021, it will be the same.
Are there any positive changes which you would like to keep for the future?
Gilles Pérole: We have increased the space reserved for bicycles and pedestrians, which will remain. Thanks to the establishment of home offices in many companies and organisations, I predict a long-term change in how we manage office space. As a region with a lot of private property, more opportunities for working at home could positively impact the property market. I think a decrease in commuting by car will strengthen the fight against global warming and the fight against the disappearance of biodiversity and the protection of the environment. This crisis shows that we must rethink our travel habits, reassess globalisation and return to something more reasonable which will reduce global warming and thus prevent a new health crisis.

Also, the pandemic has made the question of food sovereignty more pressing. Considering a situation in which transporting goods by road is not possible, our area would lose access to food because food production is very low in our region. I believe that the pandemic should be a wake-up-call to change local food production policies.
If you like this article, you may want to read more interviews with our Innovation in Politics Awards Winners!
Get inspired by over 360 innovative political projects in our Showroom!