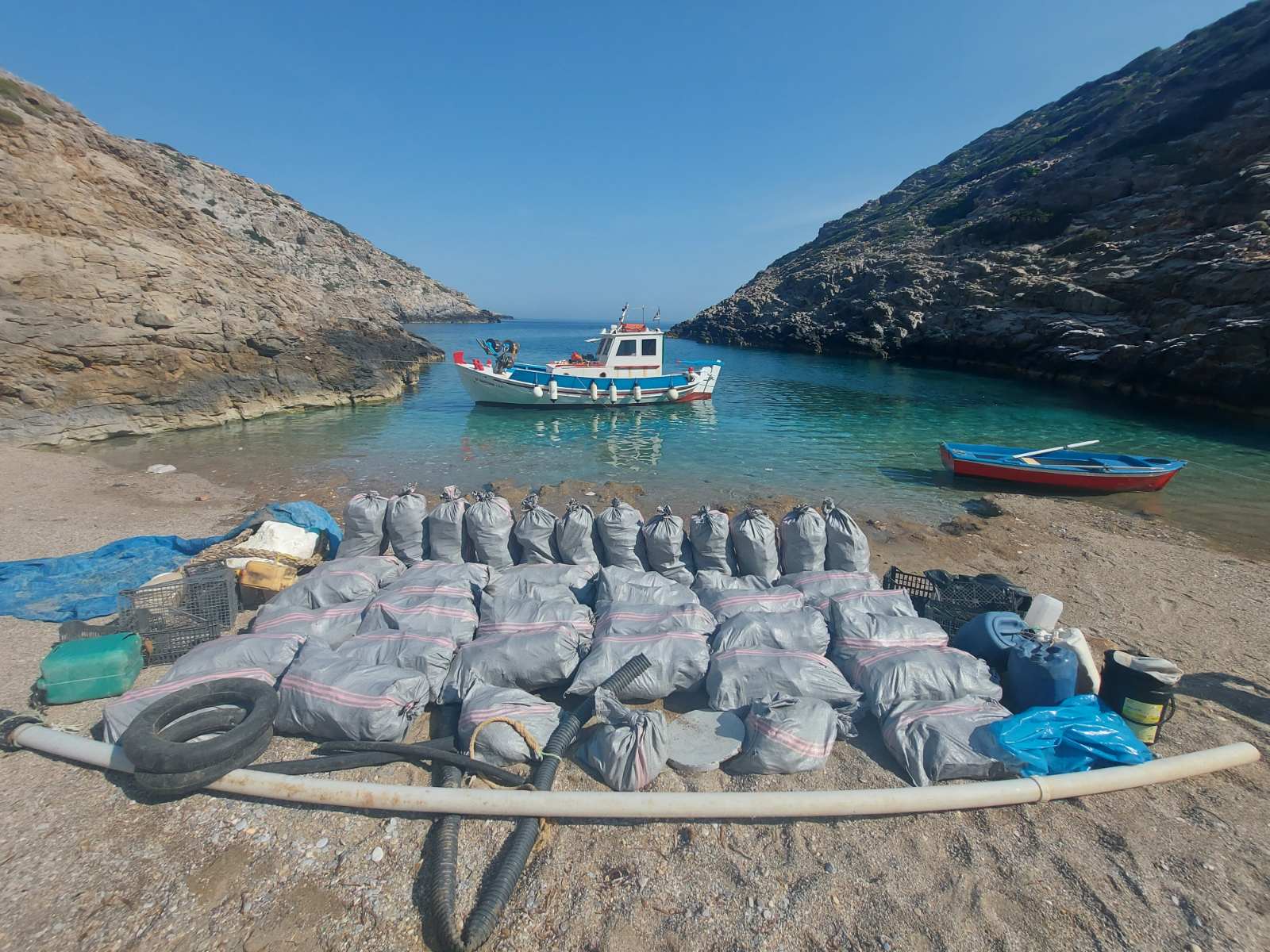 The Amorgorama initiative is a partnership between the Professional Fishing Association of Amorgos and various organisations which aims to protect the marine environment and respond to pollution while preserving fishermen's livelihoods.
PLASTIC RUBBISH ACCUMULATES ON BEACHES
Every spring after the winter storms, the northern beaches of Amorgos – accessible only by sea – accumulate tonnes of plastic rubbish, creating problems for the ecosystem and the reproduction of fish when carried away in summer heatwaves. In September 2022, Mr. Kedikoglou, Deputy Minister of Rural Development and Food, signed a memorandum of cooperation with Amorgorama, an initiative that aims to protect the cultural heritage of coastal fishing and respond to overfishing and pollution of the sea.
FISHERMEN COLLECT WASTE
The Professional Fishing Association of Amorgos, consisting of 40 fishermen and 23 boats, partnered with Amorgorama to use their boats and local knowledge to protect the marine environment. The Amorgorama initiative takes place during April and May, important months for fish reproduction when fishing is prohibited, but when fishing boats can be used to clean inaccessible beaches. From 2021 to 2022, 38 waste collection actions were carried out, with fishermen collecting more than 1,200 large bags of trash and sending over 15 tonnes of plastic for recycling. Approximately 60-65% of the recovered plastic will be recycled, along with 3 tonnes of nets and ropes. Sustainable fishing gear has also been introduced and three no-fishing zones have been established as protected areas.
PROTECTING LIVELIHOODS AND THE MARINE ENVIRONMENT
Amorgorama is an innovative initiative that unites local stakeholders to protect the marine environment, which is also an important source of income for the community. The initiative leverages existing resources, both human and material, and adapts them to new conditions with the common good in mind. Although the suspension of fishing for two months in the middle of the breeding season is an economic blow to fishermen, this project allows them to work for the benefit of the natural environment by cleaning up inaccessible beaches and collecting rubbish that would normally pose a threat to the fish population. Overall, Amorgorama aims to make the fishing industry more environmentally-friendly and sustainable without depriving the local community of an important economic resource.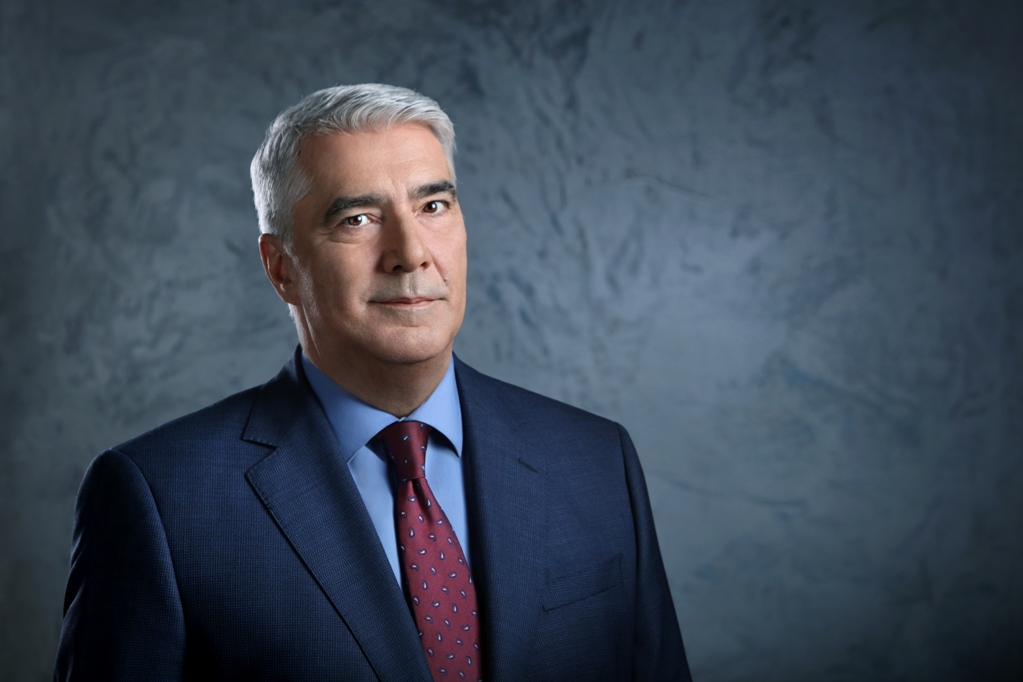 Project owner
Simos Kedikoglou
Member of Parliament for Evia, Deputy Minister of Rural Development & Food
Project owner
Lefteris Karaiskos
Mayor of Amorgos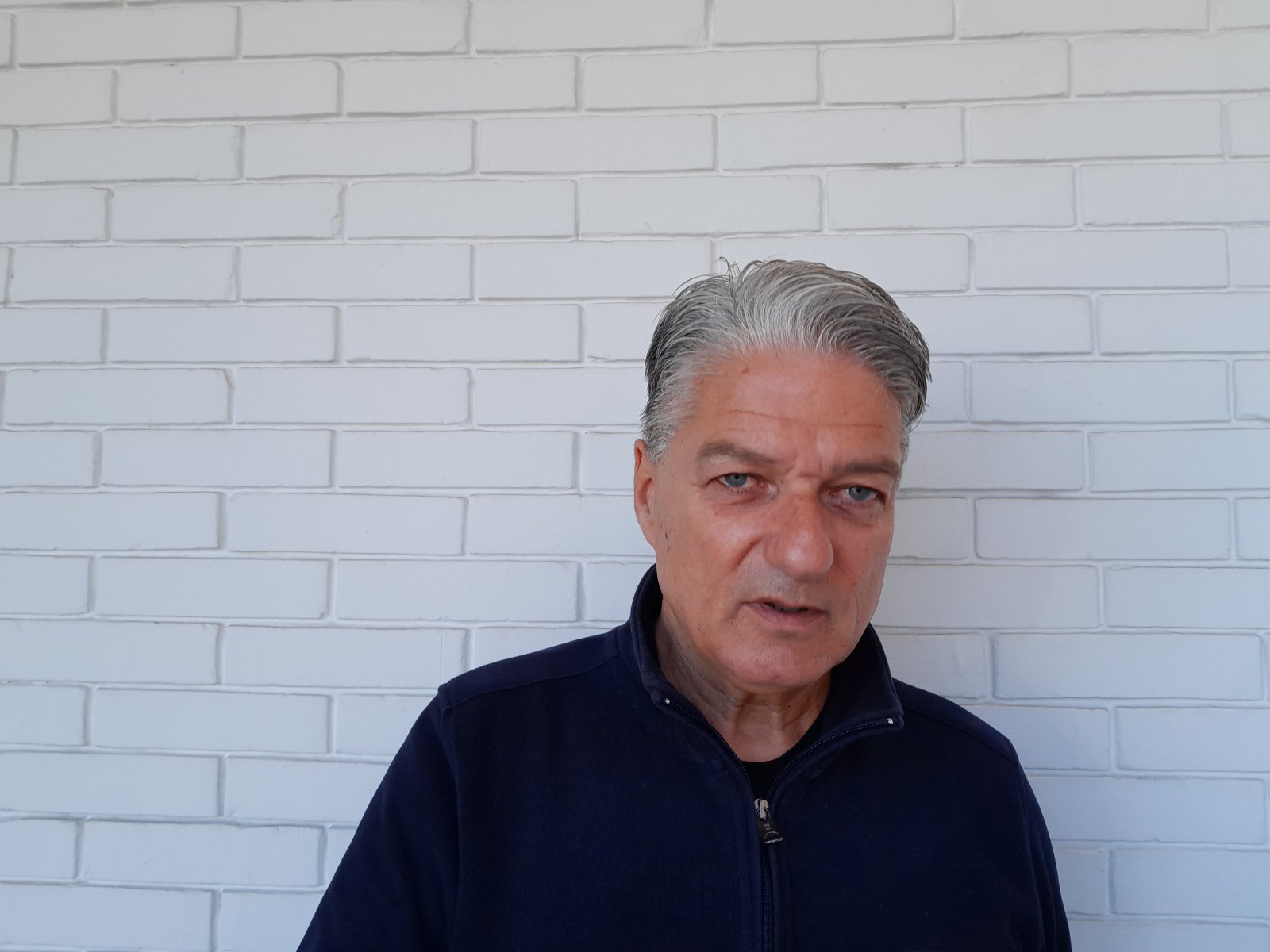 Project owner
Michalis Krosman
President of the Fishing Association of Amorgos