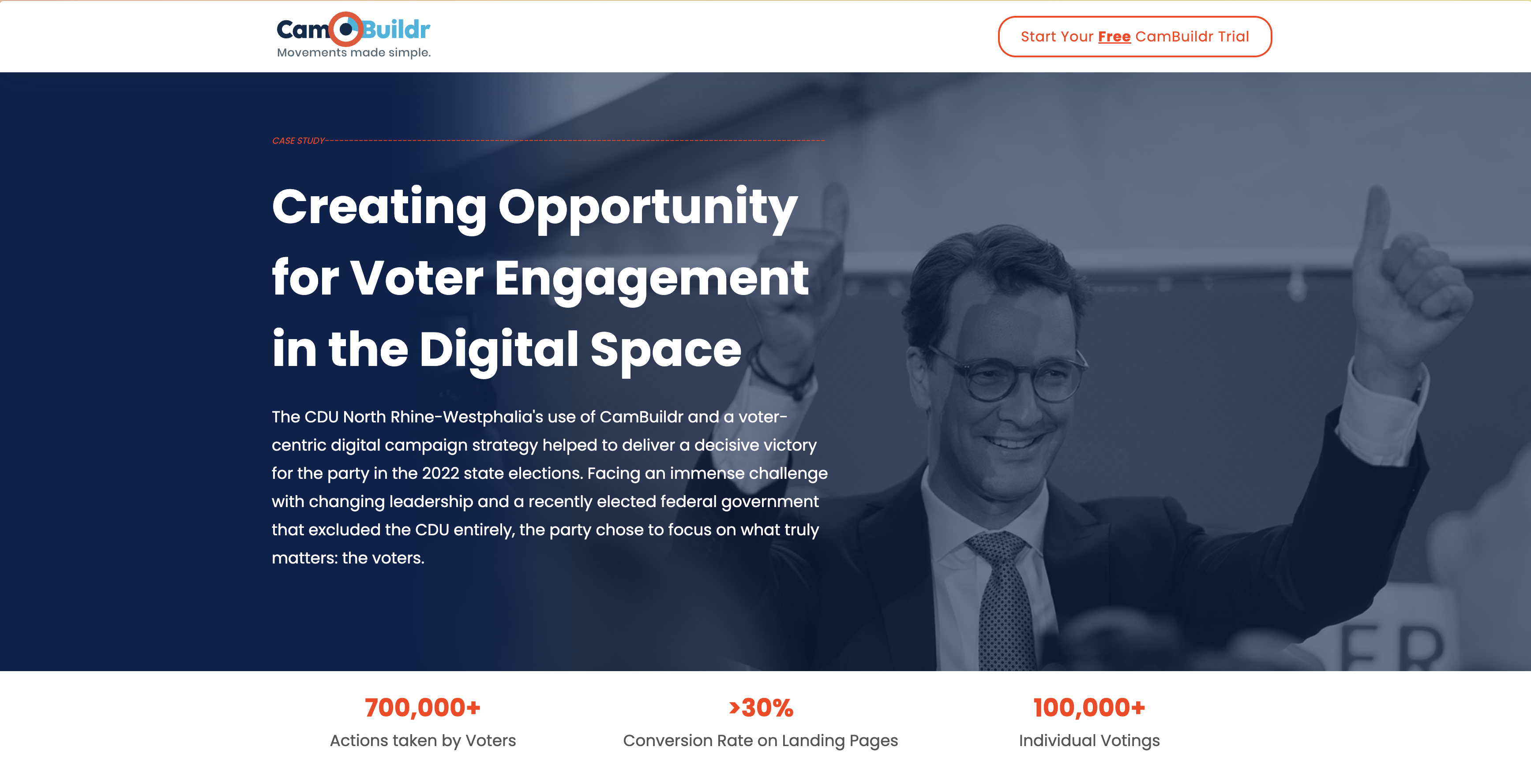 © CamBuildr
CamBuildr changes the way campaigns communicate, empowering them to build agile, digital communication platforms in minutes.
NEW OPPORTUNITIES FOR CAMPAIGNING
Many parties still rely on traditional campaign methods at the core of their digital outreach strategies, using social media in the same way as printed posters or sending out press releases via email. However, digital technologies provide opportunities to interact with people on a deeper level, and to empower voters to become an active part of their community.
FAST-TRACKING CAMPAIGN DEVELOPMENT
CamBuildr, a software tool used by the Christlich-Demokratischen Union Nordrhein-Westfalen (CDU NRW), empowers campaign managers to concentrate on their core task – defining their message. By allowing campaign managers to design a digital communication platform from working templates, CamBuildr helps launch agile campaigns within minutes, with no need for external staff to design or develop a custom online platform. Features like information deep-dives and possibilities for two-way interactions with voters have helped grassroots campaigns to create an engaging platform for broad-scale digital communication. The newly developed CamBuildr Connect System also empowers single candidates to campaign on their own.
AGILE COMMUNICATION STRATEGIES
By bringing a human dimension to digital communication, CamBuildr helps to empower all party levels by making internal processes and communication strategies more agile. These channels have significantly increased the number of micro-interactions between voters and grassroots campaigns, which receive up to 50% more participant signups by using CamBuildr.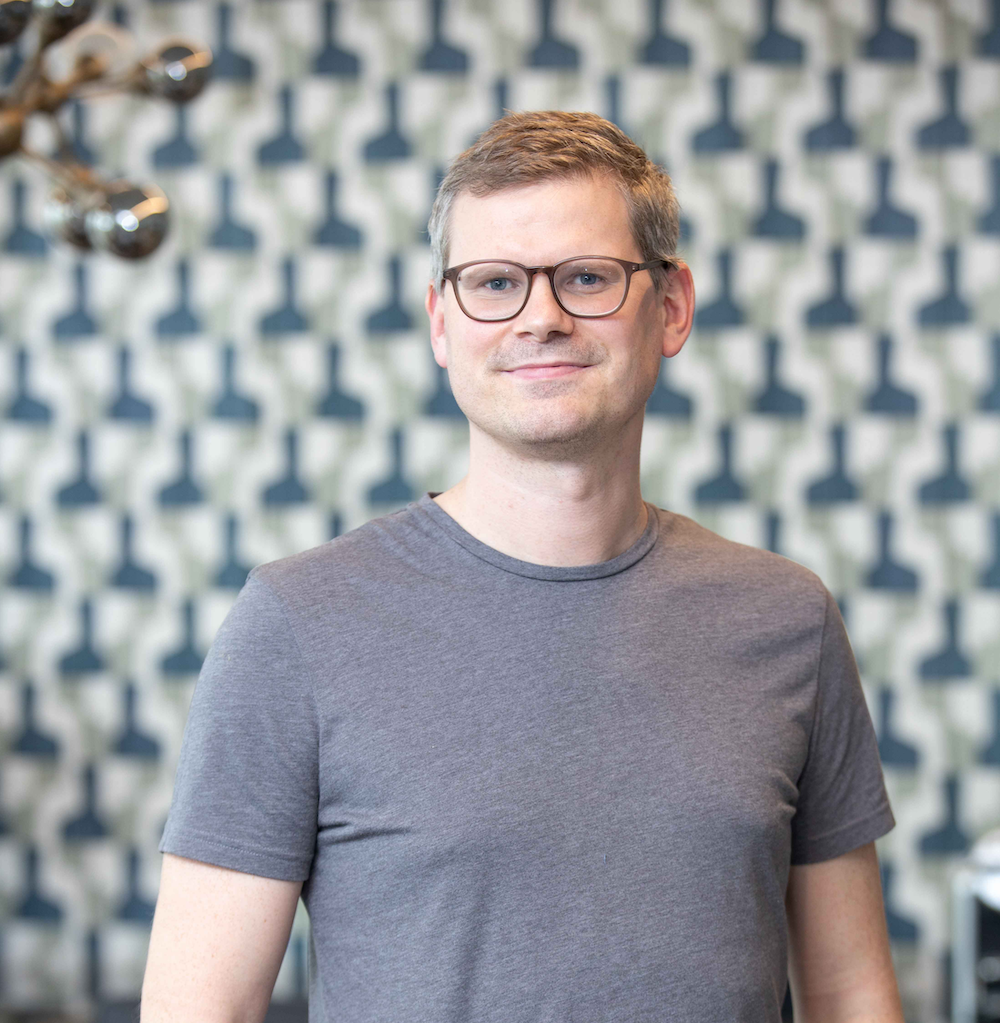 Project owner
Christoph Schleifer
CEO