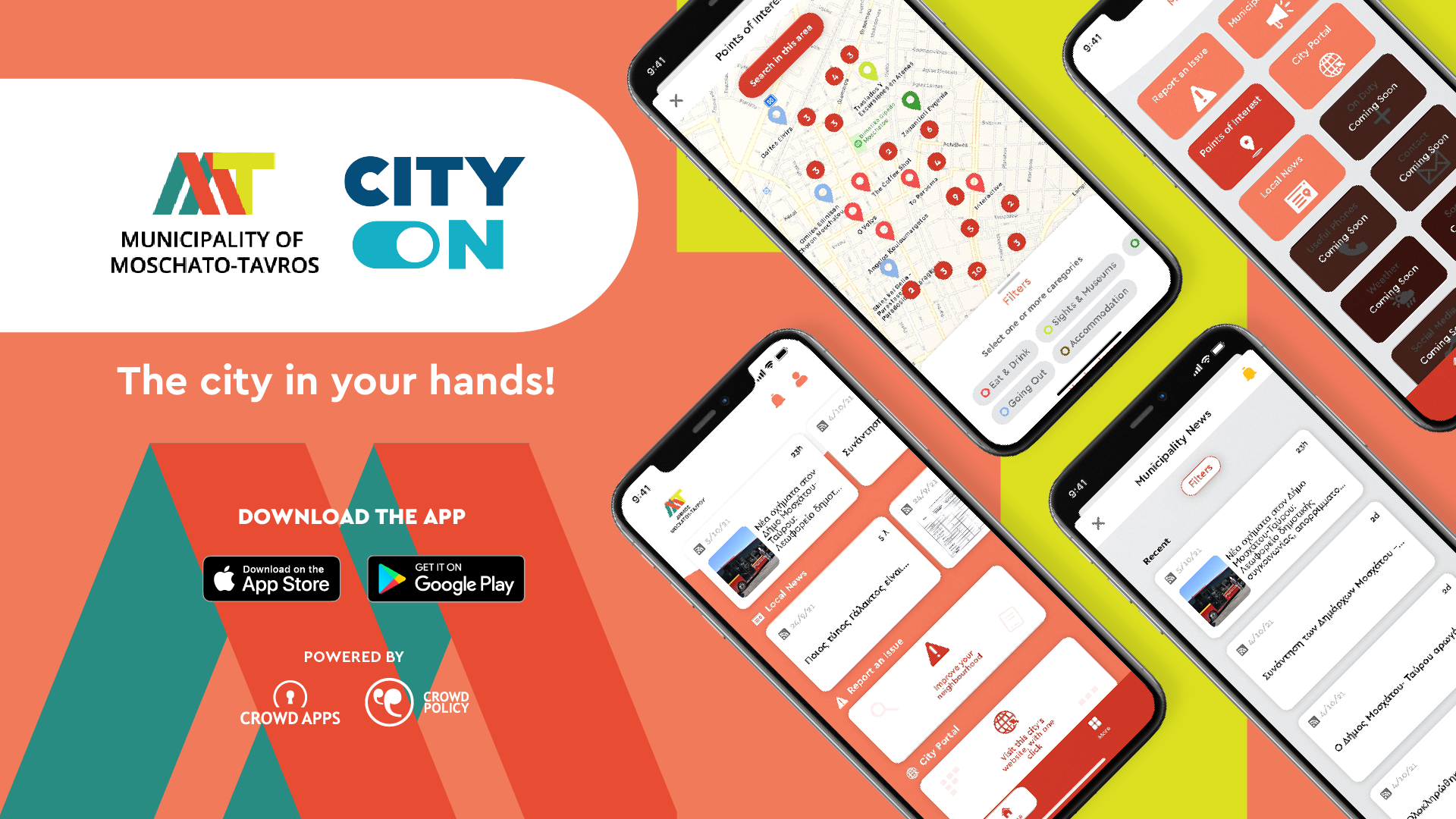 An e-governance App is launched which facilitates citizen participation and helps the administration communicate with the city's residents.
AN APP FOR E-GOVERNANCE
CITY ON is a mobile App, developed by the Municipality of Moschato-Tavros, offering all the necessary digital tools and e-government services to empower citizens, support the local community and economy and promote participation. CITY ON is essentially 'the city in your hands', providing access to information about everything that happens in the municipality at an administrative or business level.
RESIDENTS PARTICIPATE AND IMPROVE THEIR CITY
Through the App, citizens can participate by submitting proposals and ideas, or by highlighting problems in order to improve quality of life in the city. They can participate through the App and web platform on a number of municipal issues, such as the environment, tourism, transport, stray animals and infrastructure, with possibilities for evaluation and content categorisation. In this way, citizens can easily and quickly inform and mobilise the municipal council to respond to the issues they identify and monitor their progress directly, thus contributing in a practical way to the upgrading of the city.
IMMEDIATE AND DIRECT COMMUNICATION
CITY ON allows the municipality to manage requests, inform citizens immediately, present actions and points of interest to the citizens, provide mobile e-governance, information and participation services and export statistics according to needs of the citizens. In addition, the provision of mobile services for the local economy was particularly important during the COVID-19 pandemic, allowing each user to easily submit the movement permit within the framework of national health measures.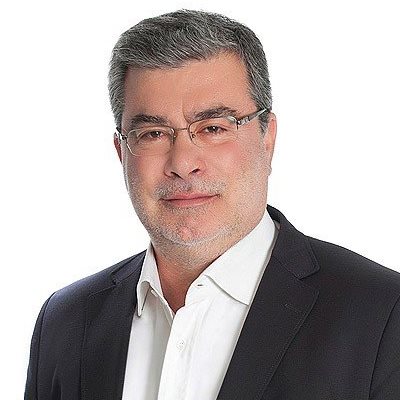 Project owner
Andreas Efthimiou
Mayor