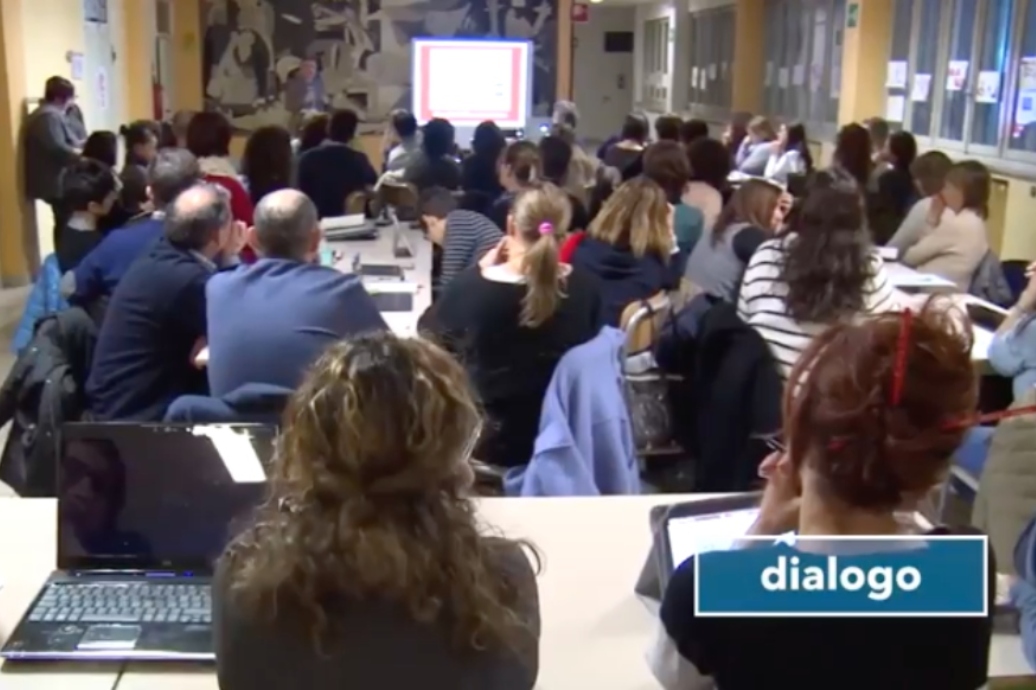 A digital literacy programme improves insight into technology for parents, which allows them understand their children better and engage with them more easily.
ACTIVE DIGITAL CITIZENSHIP
The focus of this programme is to activate citizens in terms of digital literacy. Parents, together with expert teachers, learn to create a digital lexicon and become capable of diving deep into the potentials of modern technology, which their children use.
NEW SKILLS AND NEW TOOLS
Initially, the project involved 80 parents of students from the G. Galileo Comprehensive School (a combined primary and secondary school). Under the guidance of Professors Paolo Ferri and Stefano Moriggi, the participants explored technologies, languages, central characters, and web games, focusing on new skills and new tools for building a better relationship with their kids. From March to May 2017, five schools and a total of 400 parents were involved.
EXTENSION OF THE PROJECT
Subsequently, the project was extended to all twelve schools in the city. The goal is to increase participation to up to 1,000 parents from 2017 to 2018. To achieve this, thirty digital facilitators (teachers, educators, and volunteer citizens with digital skills) were trained at Unimore, the University of Modena and Reggio.
Project owner
Valeria Montanari
Councillor