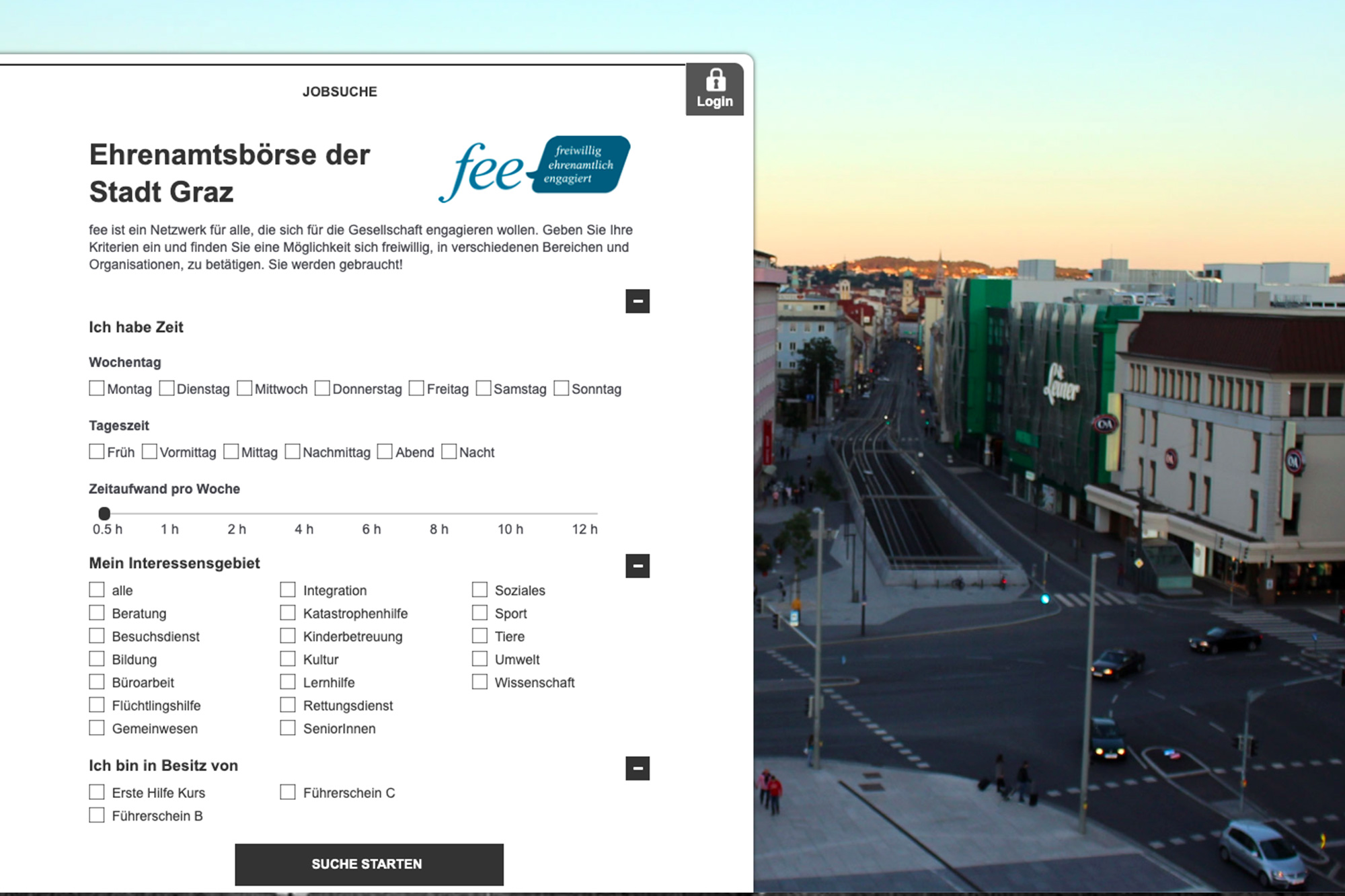 This online platform makes it easy for volunteers to find the placements that suit them best, and for organisations to announce their vacancies.
VOLUNTEER OPPORTUNITIES IN GRAZ
The City of Graz's volunteer exchange (Ehrenamtsbörse) brings together people who want to get involved in their leisure time with organisations that need support. The voluntary exchange 'fee' stands for 'freiwillig, engagiert, und ehrenamtlich' (voluntary, committed, and honourable), and is a free, online platform where citizens can find organisations that suit their talents.
SEARCHes TAILORED TO PERSONAL INTERESTS
Fee offers interested parties a simple, practical search function, tailored to their personal needs. You simply enter your search criteria – for example, your available time and desired area of work such as tutoring, office work, or visiting services – and the online service provides possible vacancies. The content is constantly updated and maintained by the volunteer organisations.
LARGE NUMBERS participate in voluntary exchange
Austrian society is supported in many aspects of life by the indispensable voluntary commitment of its citizens – from rescue services and fire brigades to childcare. With 'fee', the City of Graz has created a platform that allows all voluntary associations in Graz to find the right volunteers. A large number of people have already been placed with associations or projects via the volunteer exchange and are still active there today. It is a goal of the City of Graz to promote voluntary work through the volunteer exchange and the continuing education of volunteers.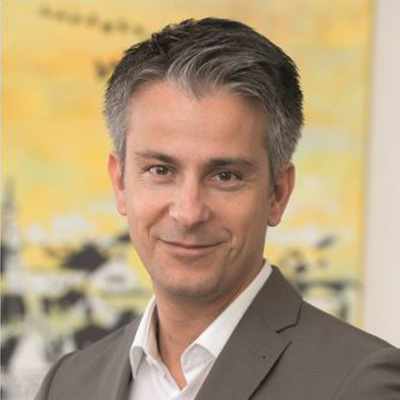 Project owner
Kurt Hohensinner
City Councillor Graz