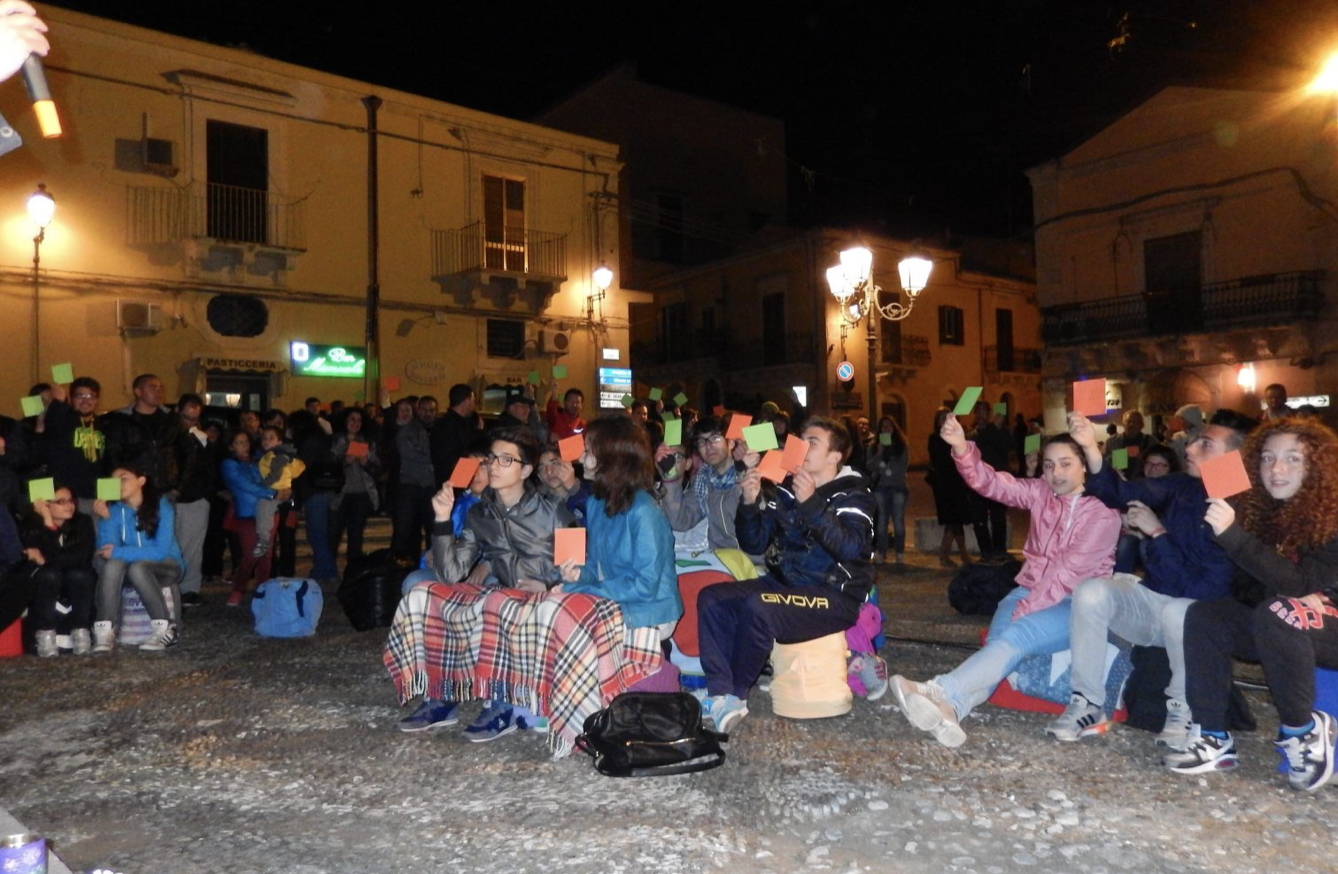 Citizens take part in the democratic process and the governance of their town by meeting on the main square to discuss and vote on current issues.
A FUN WAY to PARTICIPATe
In 2014, the Municipality of Ferla, a town in South-East Sicily, experimented with the initiative Ferla Agorà – Ideas Square at the suggestion of various citizens. This fun, new form of democratic participation opens up the governance of the territory to the local community.
MEETINGS ON THE MAIN SQUARE OF TOWN
Meetings are scheduled on the main square of the town, in which citizens can freely participate and discuss issues relevant to the community – from the urban street network, to the organisation of the calendar of events. If a decision needs to be made, the people are invited to express their opinion for or against it through the simple and effective method of voting using coloured cards.
INVOLVING THE YOUTH WITH INFORMATION AND STREAMING SERVICES
The aim of the project is to encourage the development of community dialogue and democratic participation, involving citizens directly in the territory's governance by sharing ideas and voting. Besides community assemblies, smart communication methods have been added in order to reach the younger population, the so-called 'millennials'. This led to the birth of Filo, a direct information service, via WhatsApp, between the Municipality of Ferla and the citizens, and monthly live streaming with the Mayor on Facebook.
Project owner
MICHELANGELO GIANSIRACUSA
Mayor of Ferla