Lower fees reward waste separation and recycling, which alongside a developing social awareness, leads to more recycling.
pay for what you throw away
As the first town in Italy to adopt a Towards Zero Waste strategy, Capannori launched a project to align waste tariffs with the systems used for energy and water, linking the costs incurred to the amount of non-recyclable waste.
reducing WASTE WITH REWARDS
Tariffa Puntuale (Exact Fee) is part of the project Verso Rifiuti Zero (Towards Zero Waste), aimed at establishing a system of rewards and penalties for households and businesses in order to minimise the production of non-recyclable waste. This method encourages households and businesses to maximise waste separation, increasing recycling, and turning waste into valuable materials which go onto have a second life.
ROLLING OUT across the TERRITORY
The initiative, conducted from 2007 to 2013, was based on a design which combined social and technological innovation and encouraged citizens' involvement. It started with a pilot project on a small part of the territory, to test different technologies, and concluded with full implementation in 2013.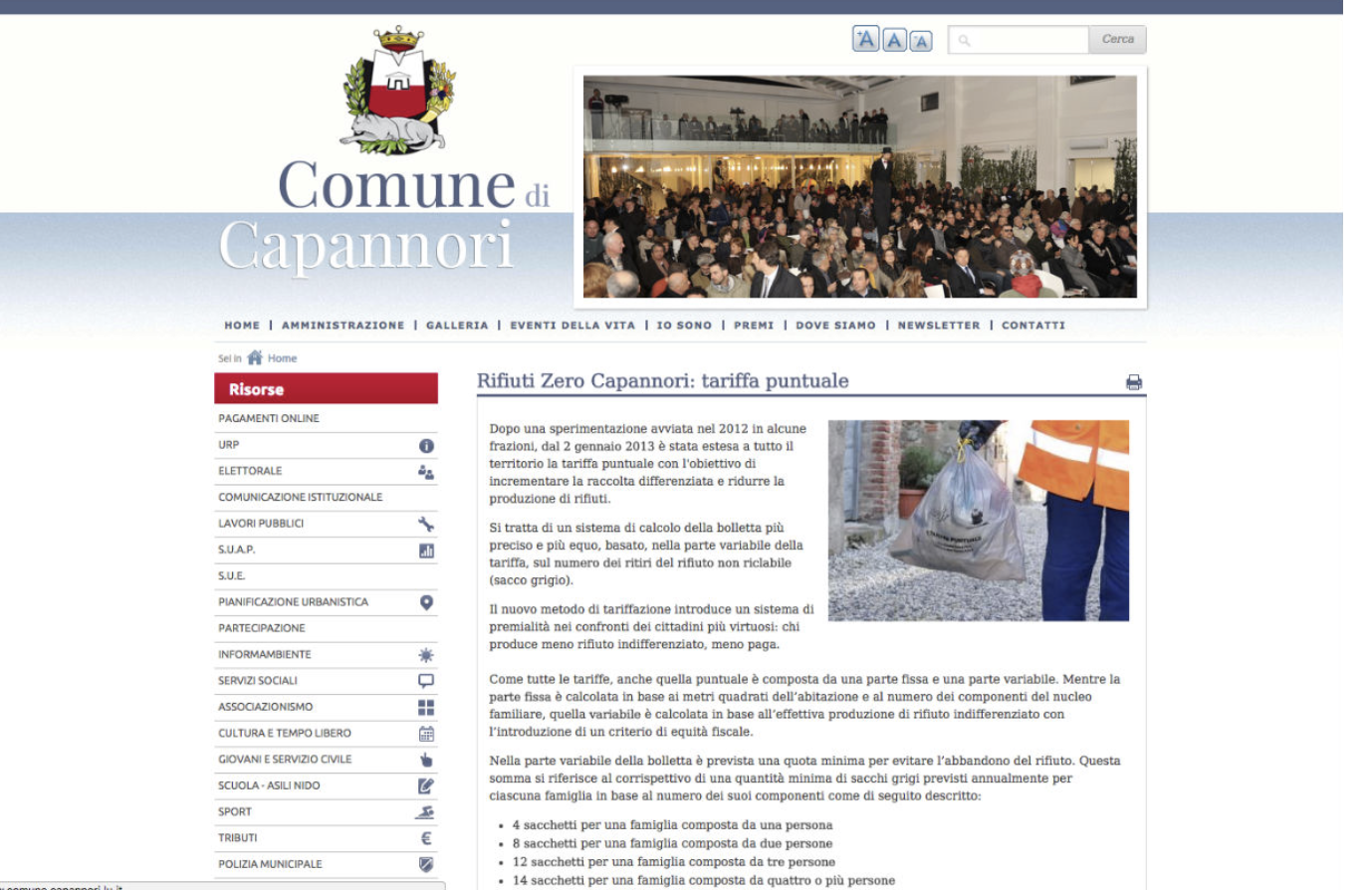 Project owner
ALESSIO CIACCI
Councillor for Environment at Capannori