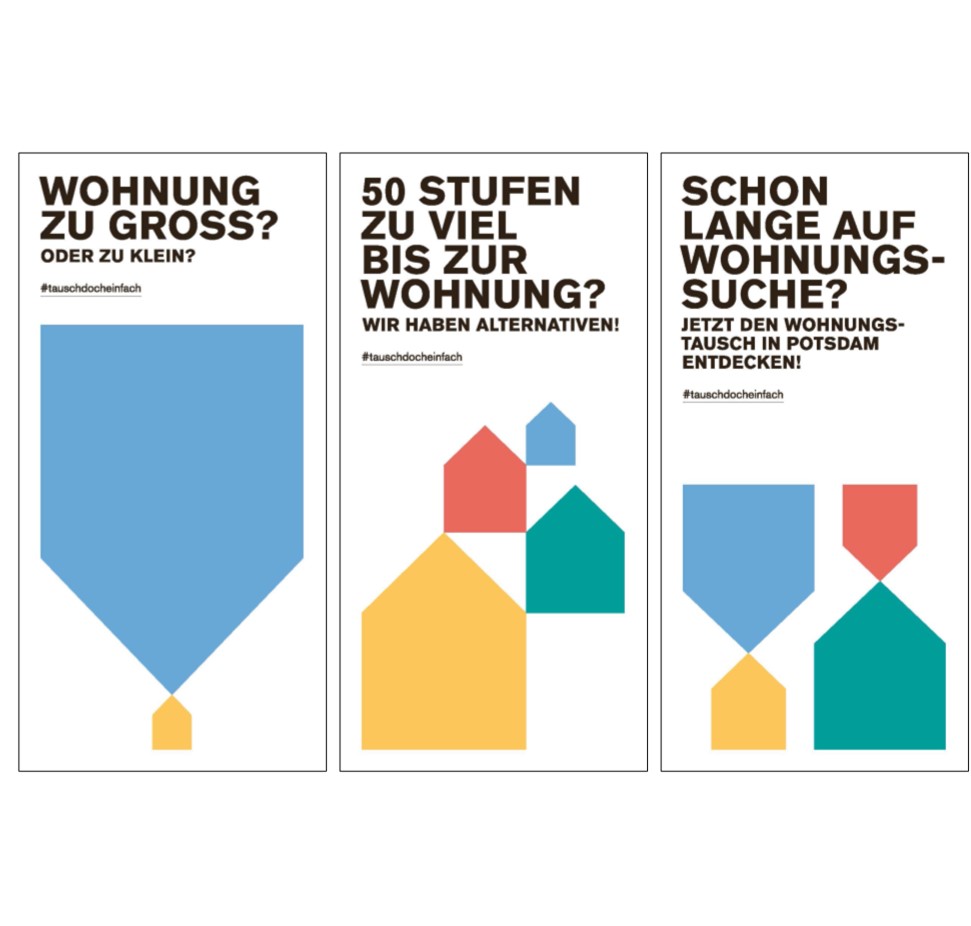 A flat-exchange coordination office is set up to tackle the issue of a limited housing market and ensure that residents have both affordable and appropriate housing.
Limited opportunities to move
Potsdam's housing market is one of the most problematic in Germany, with a vacancy rate of less than 1% and very few options for moving. However, moving is necessary to guarantee that living circumstances suit people's fundamental needs. This property market issue is observed in both Potsdam and Berlin. To address the issue, the Koordinierungsstelle Wohnungstausch (KSWT) organises flat exchanges.
Coordinating and supporting flat exchanges
The main focus groups are elderly individuals living in overcrowded households and families in dire need of additional space. By setting up a physical office, the project made it possible to connect with the more senior members of society and to coordinate successful flat exchanges. The KSWT supports people throughout the entire flat-exchange process – from finding a flat exchange partner to signing the new contract and hiring the moving company.
Suitable and affordable housing
Most elderly people who visit KSWT are looking to move for the final time. By making that decision early enough, they are hoping to remain independent for as long as possible. Life can be made considerably easier by reducing the amount of space to clean or the number of steps to climb. For families, extra space for children or a desk where parents can work from homesignificantly reduces stress levels. Suitable, affordable housing is one of the most pressing needs in society today.
Project owner
Gregor Jekel
Head of the Department of Housing, Work and Integration in Potsdam
Project team
Joachim Faßmann
Project Manager