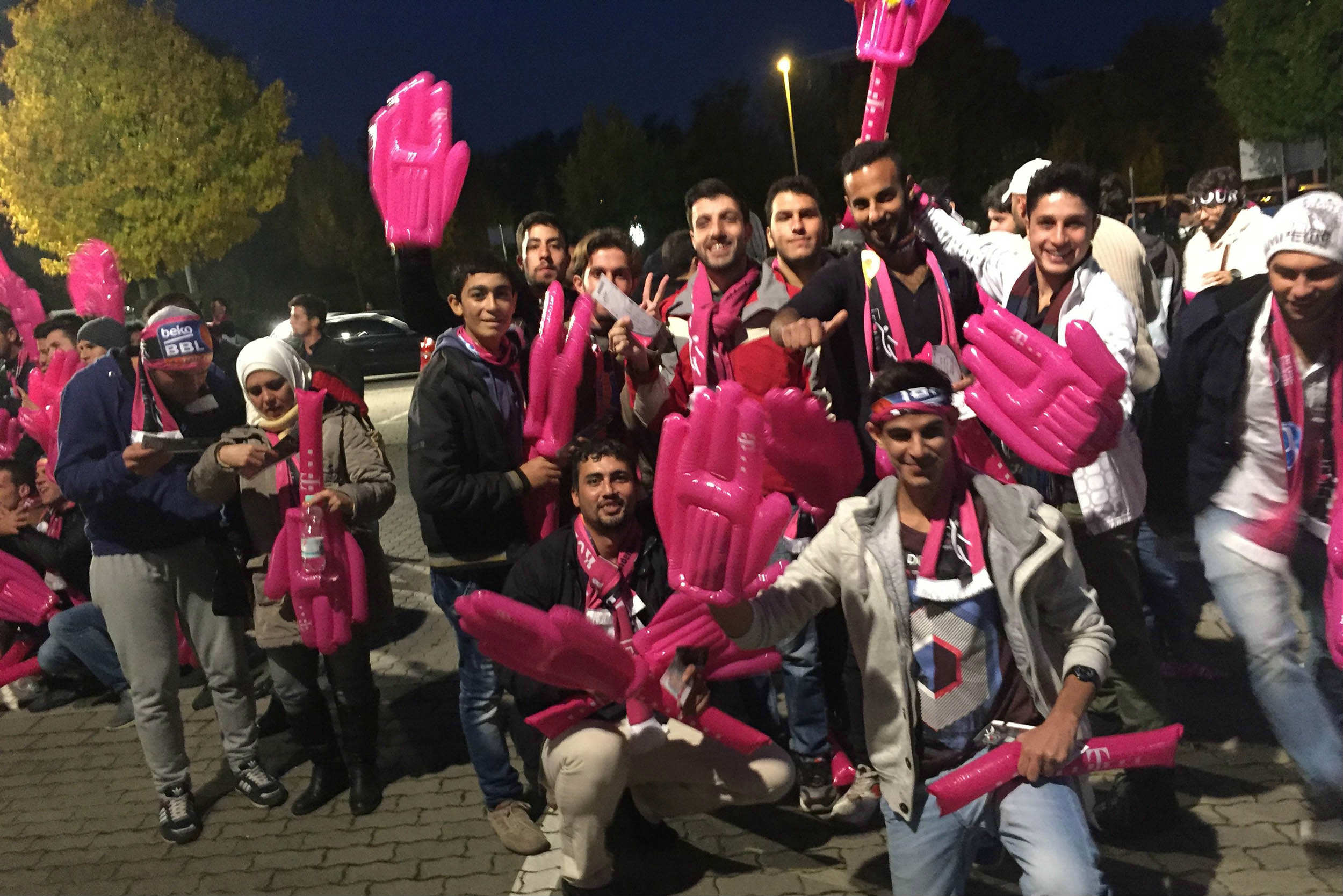 Providing food and hospitality amidst a wave of refugees arriving in this locality in Western Germany makes the new immigrants feel welcome and gives them a fresh start into their new lives.
AN INCREASING NUMBER OF REFUGEES
In view of an increasing number of refugees arriving in Bad Godesberg (part of the city of Bonn), the Good Godesberg programme was established in March 2015. It is a pilot project which creates a new culture of welcoming immigrants, based on the assessment that food and hospitality facilitate getting to know a new culture.


FROM LUNCH INVITATIONS TO BOAT TRIPS
Good Godesberg began with lunch invitations from businesses located in the district, and within a short time, extended to haircuts, donations of clothes, and diverse leisure activities (e.g. boat trips, visiting a Euro Cup basketball game, or local sport club activities).


THE DISTRICT BECOMES MORE WELCOMING
The project proved useful for improving immigrants' well-being and making them feel welcome. The people of Bad Godesberg were also familiarised with foreign cultures and their new neighbours. Those who participate in the project have become role models for their fellow citizens. After establishing Good Godesberg, a new wave of solidarity and willingness to help the new arrivals developed in the district.
Project owner
Simone Stein-Lücke
Managing Director