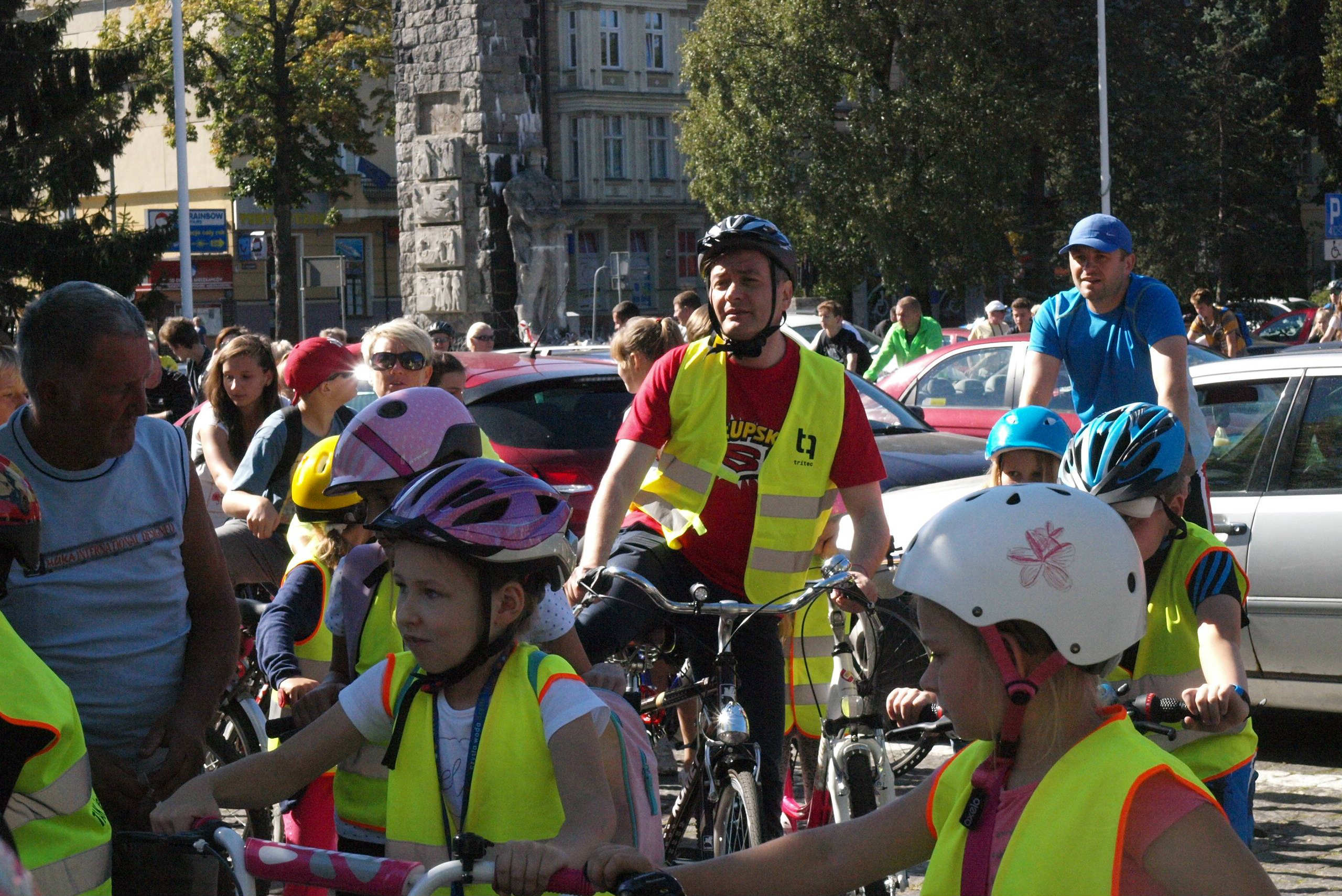 Joint efforts by the City, companies, and NGOs offer coordinated ecological education to bring measurable benefits for citizens, in terms of pollution and costs.
THE CITY, NGOS, AND COMPANIES work together
Integrated ecological education in Słupsk involves companies (water, waste management, housing, etc.), NGOs, and other entities that jointly plan and organise effective educational activities. The City's Department of Environmental Protection coordinates the activities.
EACH NEW STEP MEANS LESS POLLUTION
So-called 'Green Points' in the different branches of the public library are run by trained staff and equipped with educational materials. Each month one issue is promoted in the whole city: recycling, drinking tap water, green mobility, etc. Various partners contribute to the common goal: one acts as the leader, another prints posters, one puts them up in the buses and city institutions, one organises conferences. The Mayor is also personally involved, as he presents the advantages of environmentally friendly behaviour each month in a short film. The films' impact is very strong. Each new step means less pollution.
ENERGY SAVINGS MEAN MORE MONEY IN THE POCKET
Citizens benefit financially, as well as obtaining a higher quality of life. Savings on food, tap water, and from using LED bulbs amount to up to 800 EUR per person annually.
Project owner
Robert Biedroń, MEP
Member of the European Parliament