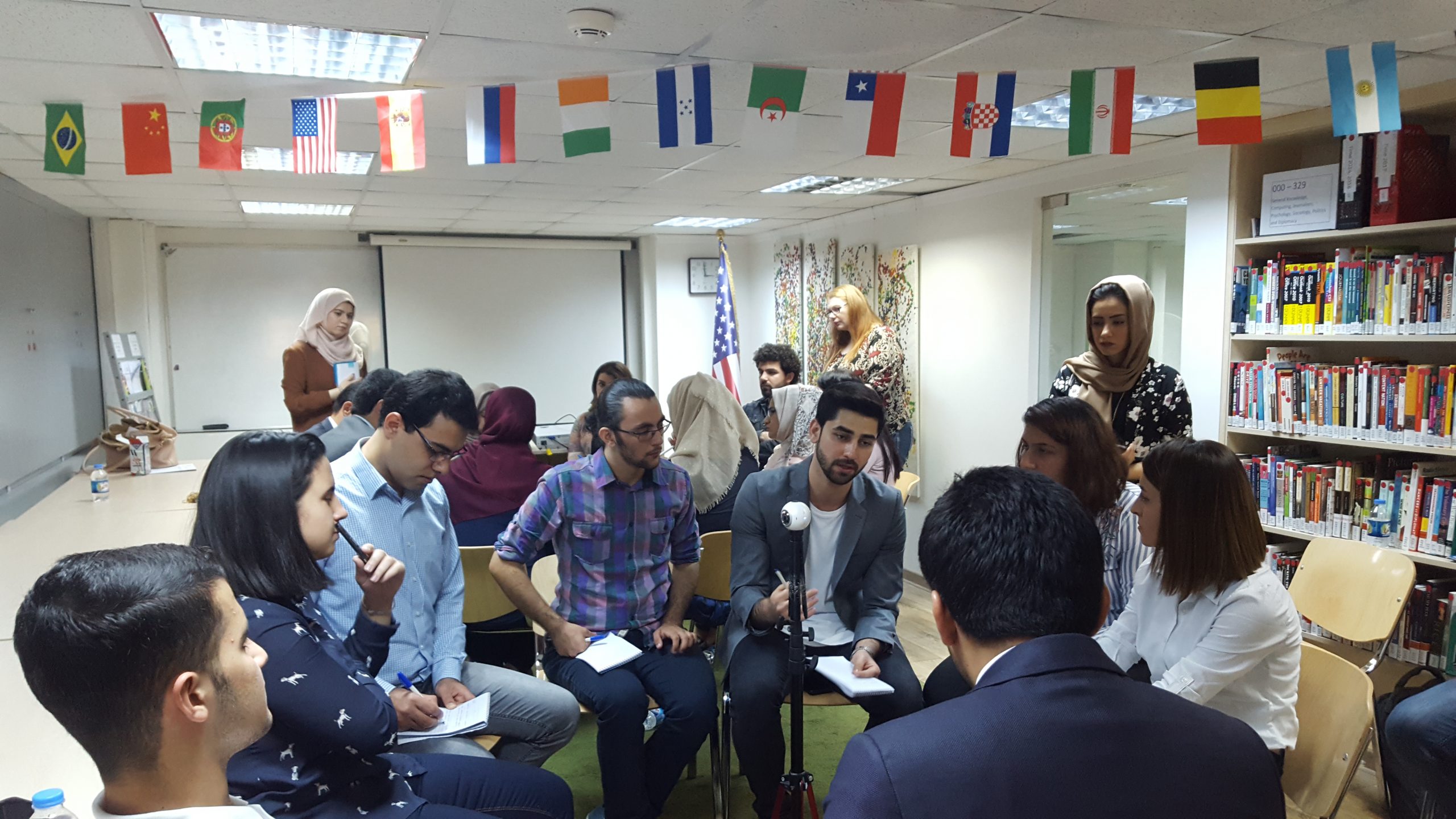 This project gathers speakers, especially the young, from diverse backgrounds living in Erbil to facilitate dialogue on coexistence between minorities living within the Kurdistan region and the Kurdish people.
One of the most challenging environments on earth
As a Kurd living in Erbil, the project owner's grandmother still speaks of having Jewish neighbours and of how kind and helpful they were, how beautiful the diversity was, and how they used to live in peace together. His mother knows many Christian words from Christian neighbours and friends, and she still visits some of them. These stories show the cross cultural and religious bonds that have existed for so many generations – one shouldn't let extremism, discrimination, or politics take that away. But the recent fights against ISIS, the influx of IDPs (internally displaced persons), and the economic decline, has made periods of prosperity more short-lived. In this project, speakers from different backgrounds such as Yazidi, Southern Iraqis/Arabs, Kurdish Diaspora, Christians, and Muslims were invited to bring issues to the table, in order to analyse, tackle, and find solutions to them.
FACILITATING DIALOGUE amongst DIVERSE BACKGROUNDS
The project Intra-Youth Dialogue on Social Cohesion was a collective idea of all the members of Global Shapers Community's Erbil Hub. It evolved into a sequence of dialogues which involve youth voices from diverse backgrounds, enabling them to speak their minds, to be heard and prevent isolation, strengthen bonds, explore their similarities, and overcome stereotypes. This fosters social cohesion and coexistence at a critical time for the country and region. The Islamic State's advances in 2014, meant the youth, in particular, became caught up in the crisis. For the two dialogue sessions, venues were provided through the network. The dialogues consisted of organisers, speakers, and observers. In one of the follow-up dialogues, which was on the day of the referendum for Kurdish independence, this very topic was discussed with a broader perspective on the effects on the minorities in Kurdistan. After polls closed across Kurdistan, the group, guest speakers, and an international group of scholars and researchers from The Washington Institute gathered and began a dialogue about one of the most vital issues Kurdish society will face in the coming years: co-existence and social cohesion. The young attendees, wearing Kurdish clothes and with ink-stained forefingers showing their participation in the day's vote, discussed that a way must be found for all to live peacefully together in this new country.
MOTIVation to make active improvements
The dialogues turned out to be effective, as one Christian observers reported that prior to the dialogues she didn't feel comfortable as a minority living in an isolated neighbourhood. Her and her family felt like they live in a box, not interacting with other people. The dialogue opened their eyes, and enabled them to understand the views of other youth from different backgrounds. The Kurdish diaspora group suggested tangible solutions, such as establishing social centres in neighbourhoods which welcome all communities, and are not labeled by any political party, religious, or ethnic groups. The group also discussed that capacity-building programmes can be carried out by skilled foreigners. The aim for them would be to do it in the language of the locals and broaden their focus to address the deep divisions of a society where the people have been deprived of basic academic, social, and professional skills. The dialogues motivated everyone to go beyond speaking and start acting to improve the community. The international guests and observers also suggested that more of these kind of peaceful, eye-to-eye dialogues could be held, involving all kinds of youth from all classes to build a more inclusive and diverse society.
The outcomes have been affective in reversing miscommunication, misconception and negative labels against each background as reported by youth.
Project owner
Iman Ibrahim
Global Shapers Community-Erbil Hub