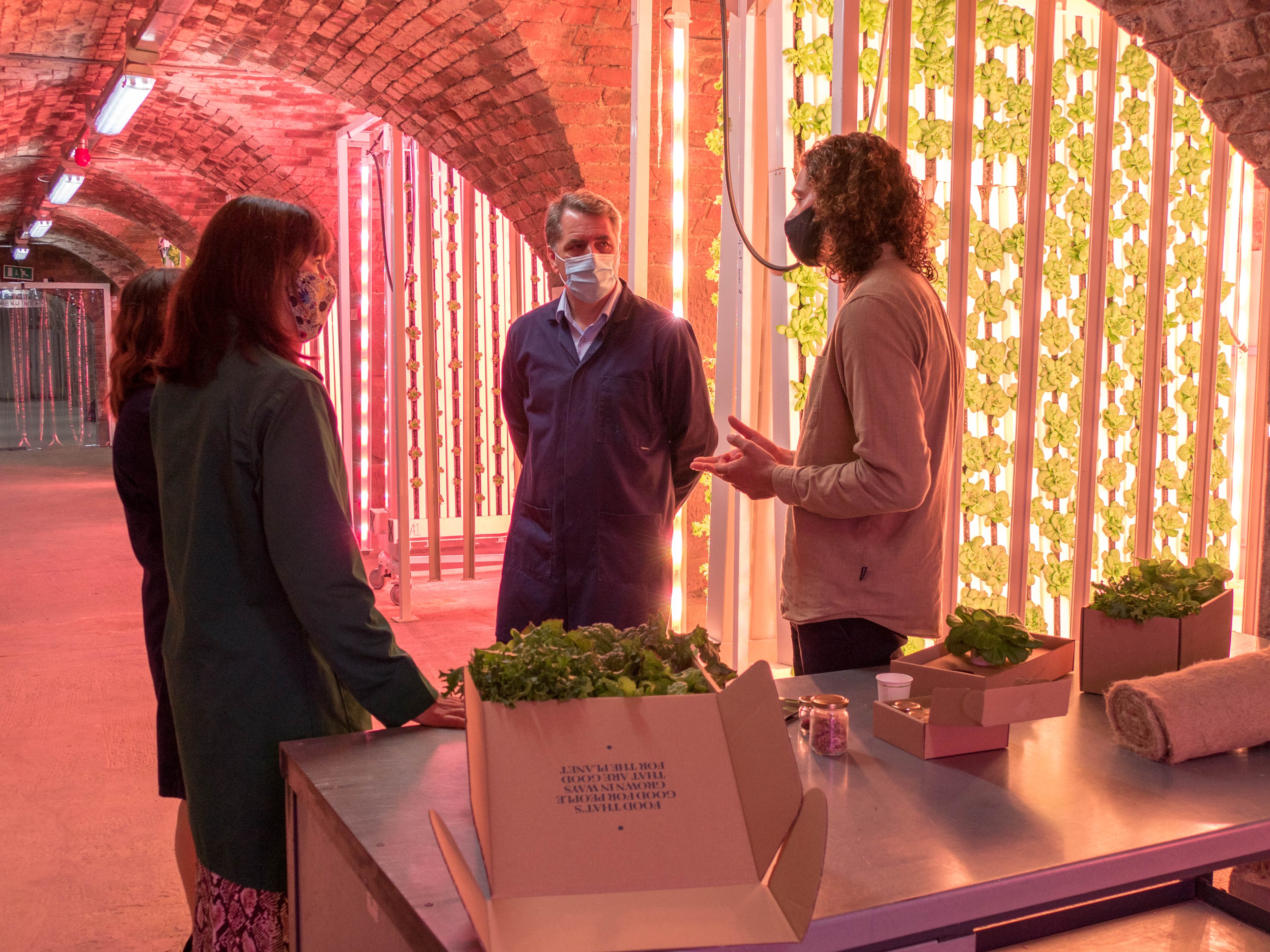 © Kindred
A progressive investment fund supports community-led businesses and socially trading organisations to create wealth and collective social impact in places not reached by the wider economy.
INCREASED WEALTH INEQUALITY
The "traditional" regeneration tools of inward investment and physical development, skills, and business support have, in fact, only increased the gap between the wealthiest and the poorest people and places in the region, despite overall economic growth. However, research by the Heseltine Institute found the social economy was employing 1 in 10 people in the Liverpool City Region (LCR). A Social Innovation Fund pilot had stimulated a growing network of homegrown, Socially Trading Organisations (STOs) who were collaborating, clustering together, and creating wealth in those places where employment rates, business activity, and property values were lowest. In addition, the national charity, Power To Change, noticed community-led businesses were growing faster in LCR than anywhere else in the UK.
A PROGRESSIVE INVESTMENT FUND
Kindred is a progressive investment fund with an initial 6.5 million GBP owned by its community, for its community, for ever, which aims to deliver "a fairer, more inclusive economy and society that is kinder to each other" (Mayor Steve Rotheram). STOs take what money they need to grow their social impact, for as long as they need it, and pay it back when they are ready - in a combination of financial and costed social returns - so someone else can have a go. Our collaborating-communities approach suggests latent entrepreneurialism can be found anywhere and, when space is made available, communities and places of interest rapidly enjoy economic growth benefits similar to those resulting from industry sector clustering.
SUPPORTING COLLECTIVE SOCIAL IMPACT
The UK's Commission on Social Investment called for comprehensive structural reform to ensure the bottom-up system change. Kindred was designed by a thirty-strong Community Reference Group and 150 STOs - businesses that deliver social benefits while trading commercially - to offer a new kind of money, designed to grow our collective social impact in the places the wider economy doesn't reach. Over 60% of Kindred investment to date has gone to women-led STOs, and over 20% to Black-led STOs through a non-competitive process, compared to 12% and 0.25%, respectively, of investment nationally. Kindred are networking with communities nationally and internationally, the UK Government and ten other social, institutional, and philanthropic investors to share learning and multiply community-led economies.
Project team
Erika Rushton
Kindred-LCR Community Founder and now part time employee
Project team
Jennifer Van De Merwe
Kindred Director
Project owner
Steve Rotheram
Metro Mayor