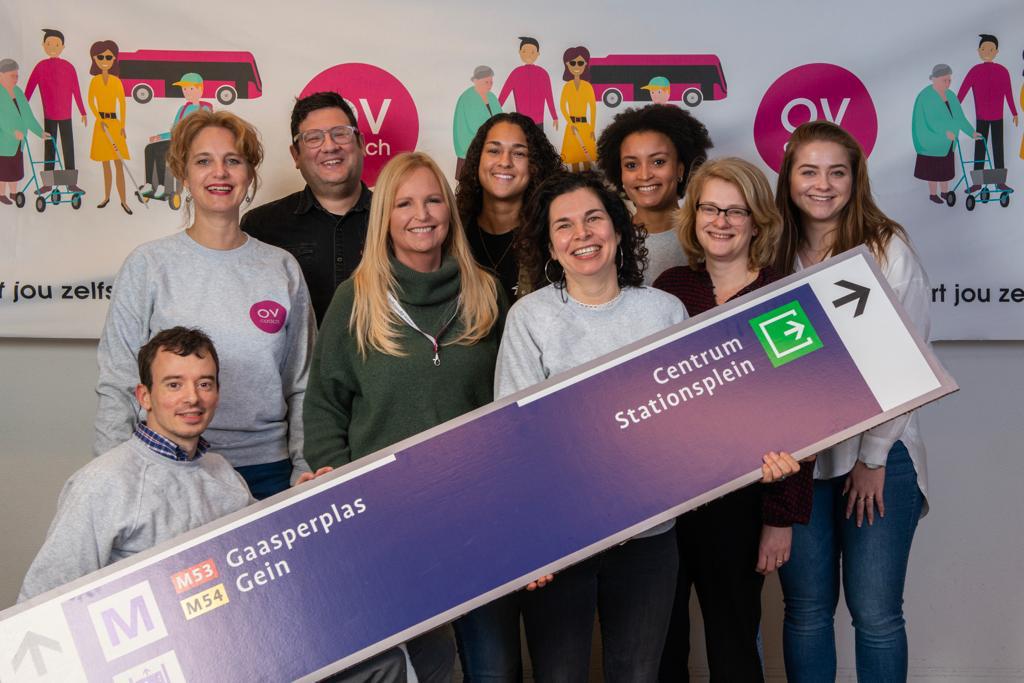 © OV Coach
The OV-Coach programme provides coaching to children with special needs to learn to use public transport, cycle, or walk to their destination, fostering independent life skills and inclusion for people with disabilities.
TRAVEL INDEPENDENTLY
People with learning disabilities often struggle to use public transport, limiting their independence and inclusion in society. This lack of experience also contributes to public transport organisations and fellow passengers being less adept at interacting with those with disabilities. Learning to travel independently provides opportunities for people with disabilities to take part in normal public life, such as participating in activities, work, and school, as well as visiting friends and family.
LEARNING TO USE PUBLIC TRANSPORT
The OV-Coach programme seeks to address this issue through its "Sterk op Reis" (Travel with Confidence) by providing coaching for children with special educational needs with the help of social work trainees. These trainees work closely with educators and offer guidance, supervision, and workshops to help clients learn to use public transport, cycling, or walking to their chosen destination. On average, it takes 8-10 sessions for clients to travel independently. The programme relies on a collaborative effort between municipalities, public transportation organisations, educators, social workers, and parents, and features enthusiastic ambassadors, some of whom have disabilities, who provide solicited and unsolicited advice for project improvement.
BUILDING TRUST IN THE COMMUNITY
The OV-Coach programme has been successful, with 87% of those trained continuing to use public transport and gaining greater independence. This programme not only prepares pupils to learn new transport routes without the help of coaches, but also builds trust among parents and schools that their children can learn to travel independently. In addition to making people with disabilities more visible in the public domain, the OV-Coach programme is also unique in that it provides social work trainees with real-life learning experiences for their profession, while providing valuable lessons on accessibility to public transport companies.
Project team
Willeke Passmore
Project Manager