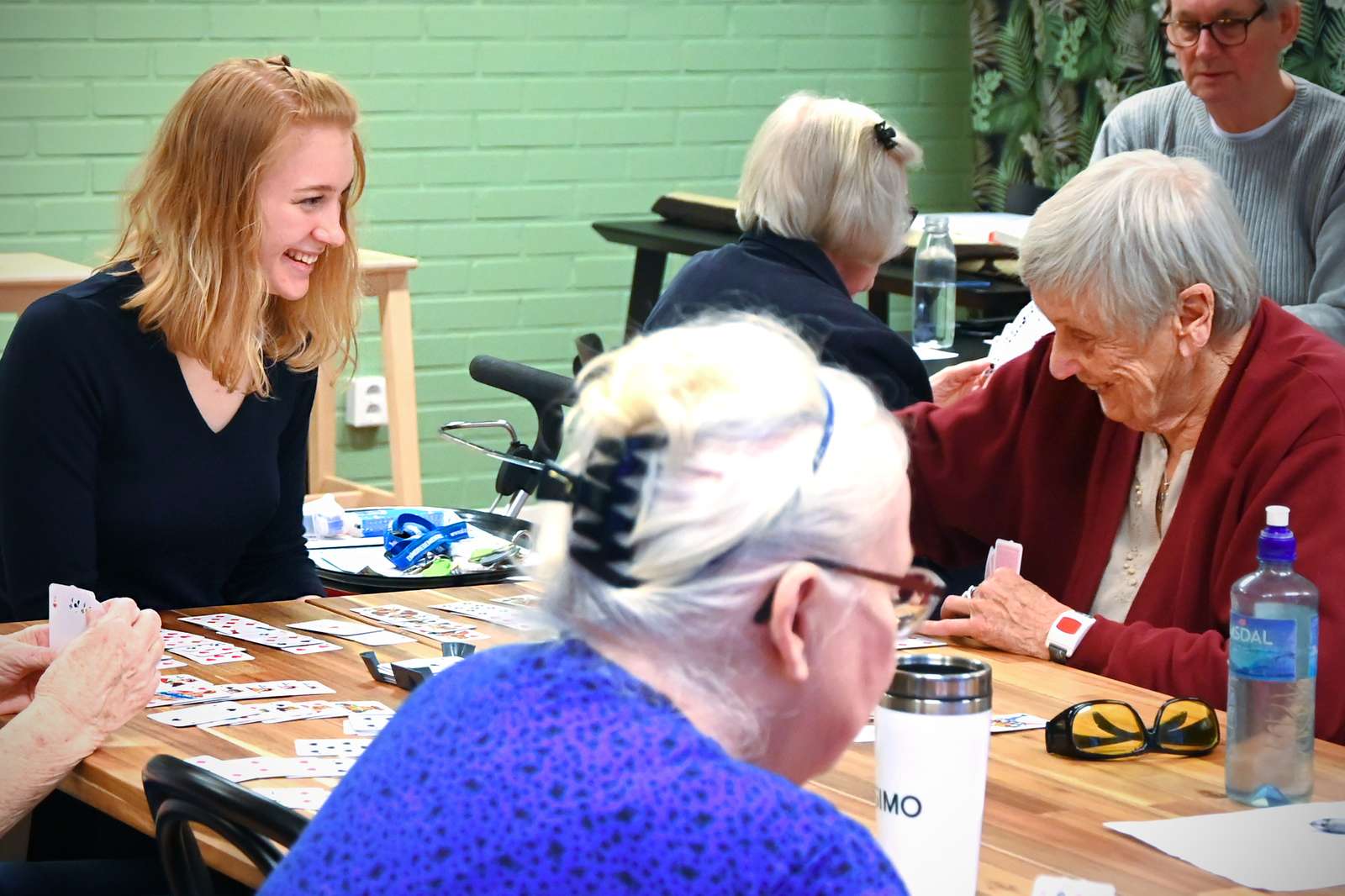 This innovative housing project helps end loneliness by inspiring people to living better together.
COMBATING LONELINESS WITH COMPANIONSHIP
SällBo is a multicultural and multigenerational living space in Helsingborg. The name of the project relates to the Swedish words for companionship (sällskap) and living (bo), which describes the project's goals to combat loneliness and promote social cohesion by giving residents incentives and space for social interaction. SällBo aims to create a new way of living where generations and cultures can meet within the social life of the centre.
INTEGRATING IMMIGRANTS AND REDUCING ISOLATION
The project is administered by Helsingsborgshem, a non-profit housing company funded by the municipality. Young people in Sweden begin living alone earlier than anywhere else in Europe, and this trend continues throughout life. Isolation is a major health issue that affects seniors in particular. In 2015, a large number of refugees arrived, necessitating an expansion in available accommodation in Helsingsborgshem. A strategy was devised to bring these groups together in order to integrate newly arrived immigrants and prevent loneliness among the elderly.
MUTUAL SUPPORT AND SOCIAL INTERACTION
While the elderly can help the newly arrived with language skills and obtaining a driving license, younger residents can help with modern technology and social media. According to the first survey sent out to residents, 94% stated their expectations of the accommodation were fulfilled, 88% stated " social interaction was one of the reasons they chose to move to SällBo, and 49% said that the availability of communal areas was one of the reasons they chose to move to SällBo.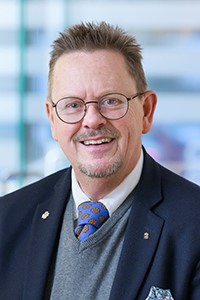 Project owner
Lars Hansson
Chairman of the municipal housing company Helsingborgshem AB