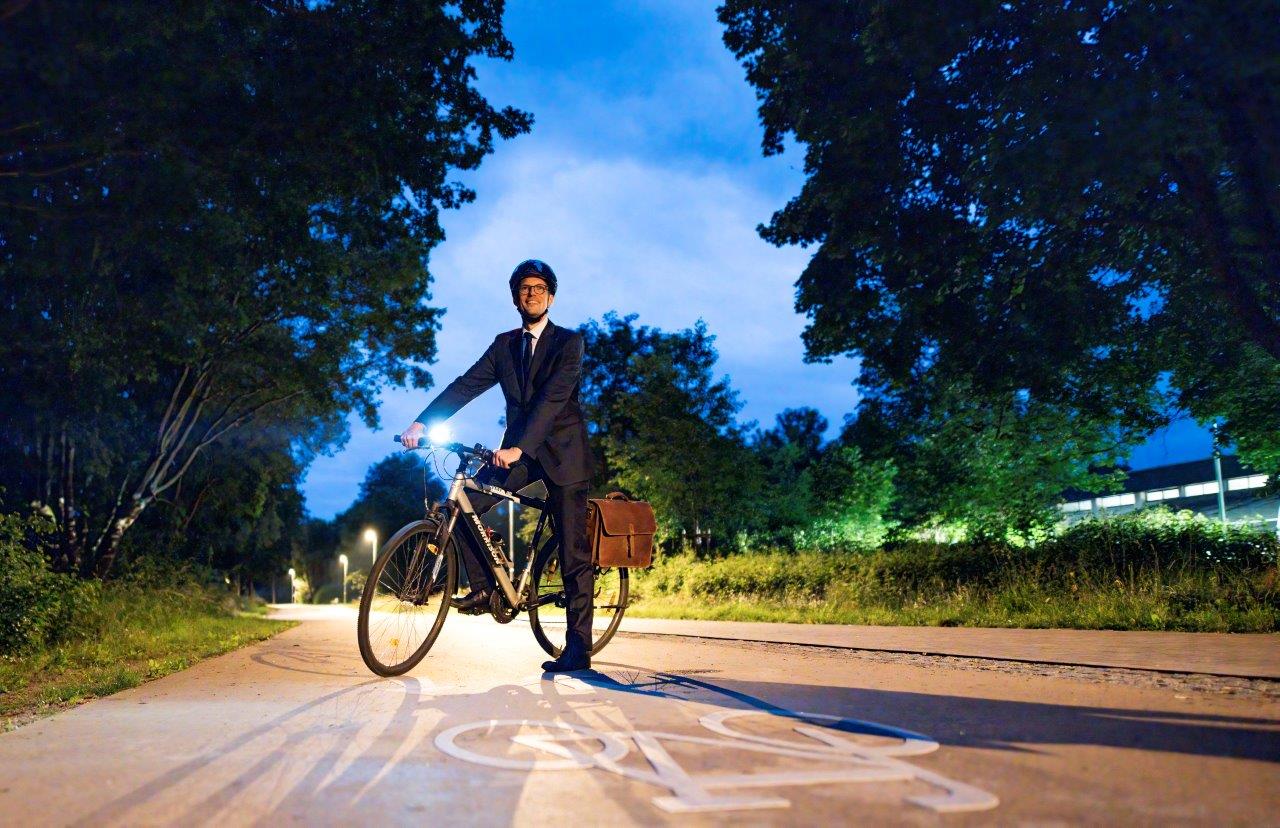 An adaptive lighting system uses sensor technology and insect-friendly LED lights to ensure the safety of pedestrians and cyclists while protecting insects and minimising light pollution.
IMPROVING CYCLE ROUTES
As part of the project to expand and improve sections of long-distance cycle routes that pass through the water meadows along the River Fulda, the lighting for the pedestrian and cycle paths has been replaced. As Germany's first accredited Dark Sky Community, the City of Fulda is aware of its status as a role model in terms of urban lighting.
ADAPTABLE LUMINESCENCE
The default setting provides minimal lighting (20%) to aid orientation. Radar sensors fitted to the lamps detect both pedestrians and cyclists and enable the lighting levels to be increased according to their speed and direction of travel, increasing luminance to 100% as they approach the next lamp and dropping back to 20% once they have passed. The bulbs used in the lamps are particularly environmentally and insect-friendly LEDs which emit a yellow light (1,800 kelvin).
SAFTEY AND ENVIRONMENTAL PROTECTION
Environmental protection and insect conservation are global issues. This adaptive lighting system combines optimum light direction with an insect-friendly light colour, while simultaneously providing the highest possible levels of safety for citizens and tourists. This project, with its sustainable credentials, has received a high level of public acceptance, not least because it succeeds in reconciling safety with environmental conservation.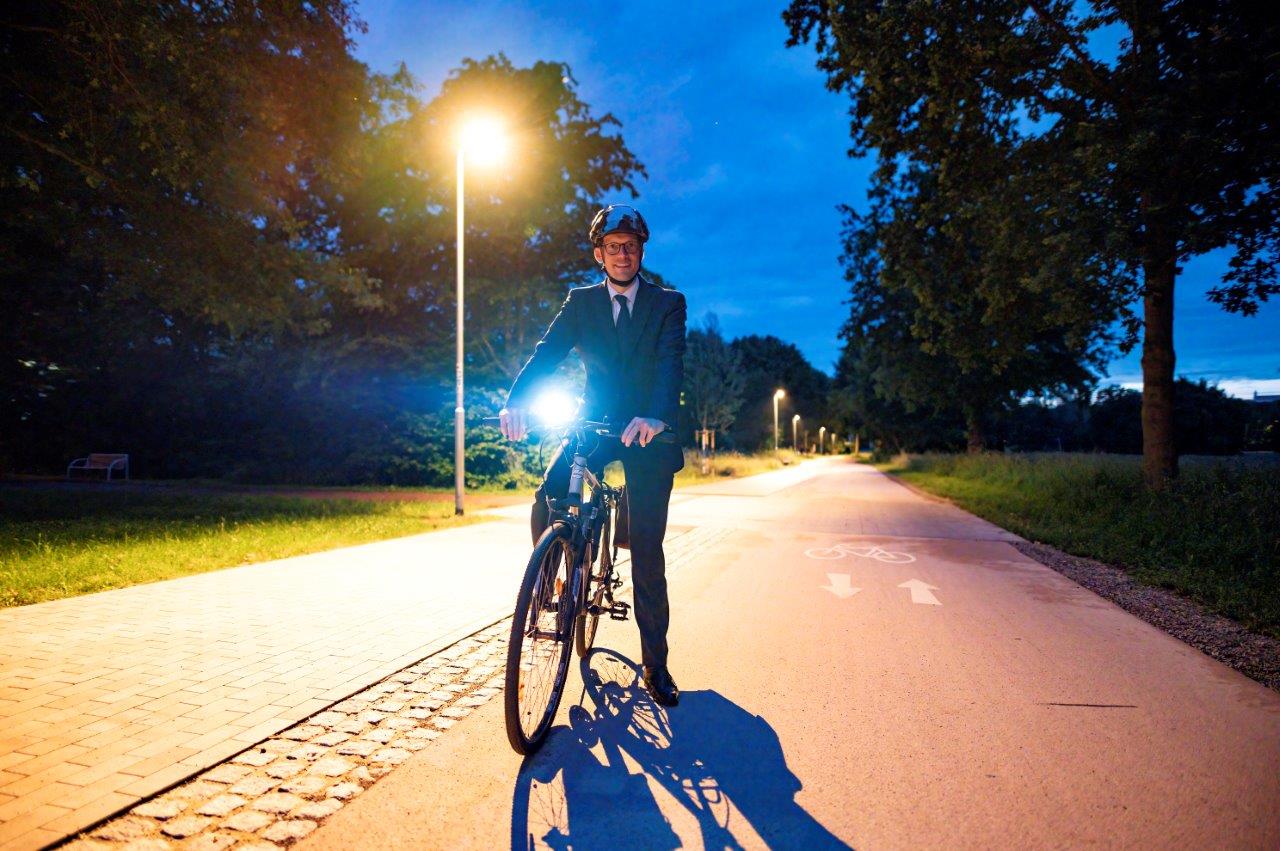 Project staff
Daniel Schreiner
Director of Building and Urban Planning