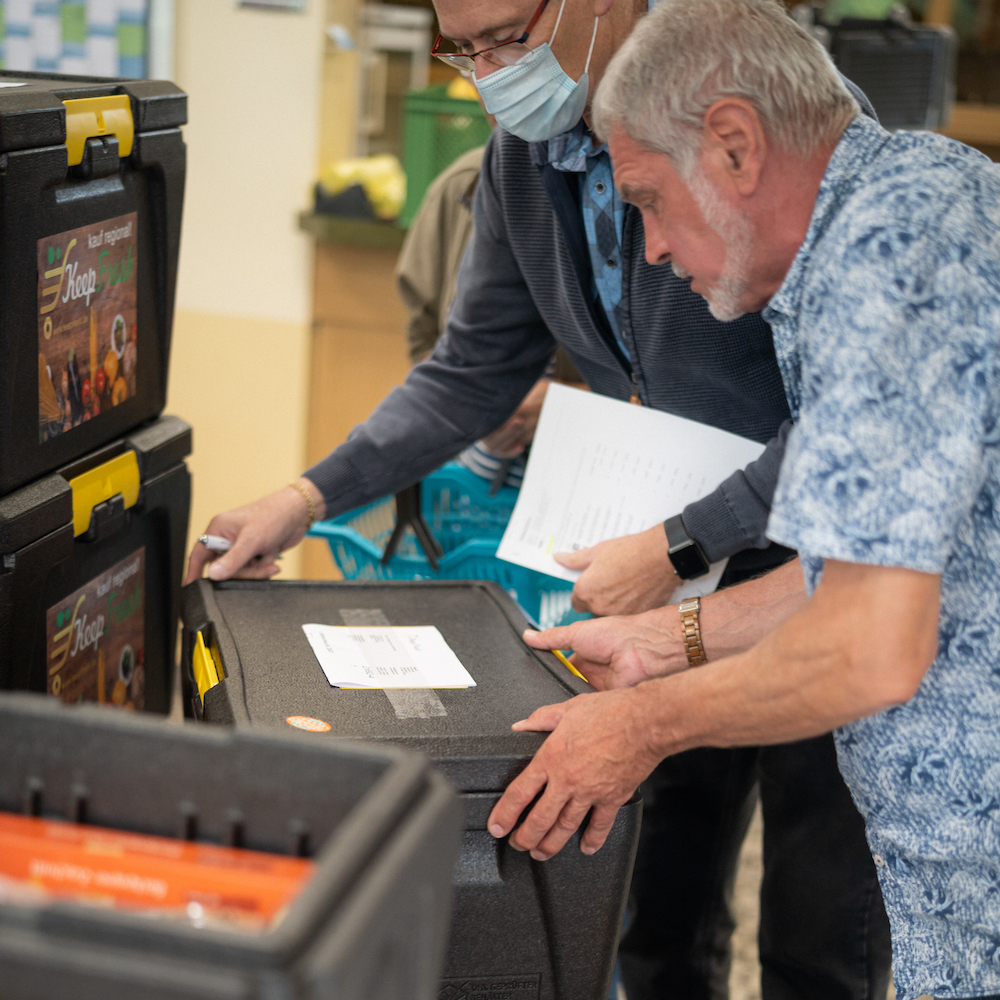 Groceries ordered via an online shopping platform are delivered once a week to rural community centres, thereby ensuring a supply of goods in a space which facilitates social interactions.
A VILLAGE WITH NO SHOP
The community of Remmesweiler in Saarland, not far from St. Wendel has lacked retail facilities since the beginning of 2015. This not only meant that less mobile citizens were in danger of running out of basic supplies, but also that the village had no social meeting place. The project Smart Village Remmesweiler was started as a response to this issue. The vision is to establish socially and economically attractive villages, so that rural areas are no longer perceived as barren landscapes, but as homelands worth living in.
AN ONLINE SHOPPING PLATFORM
Local supply of basic goods is paired with social innovation in this context. Residents can order groceries and goods for their everyday necessities using the KeepFresh online portal. A large food retailer and small regional traders offer these products. This not only benefits the local economy, but it also helps to reduce the carbon footprint by shortening supply chains. Volunteers help senior citizens with placing orders. The goods are delivered to the community center once a week. Residents are greeted during a communal breakfast that is accessible to everybody, therefore establishing a new social meeting place.
BUILDING SOCIAL COHESION
The Smart Village initiative is improving the local supply chain through digital services and creating new spaces for social communication in rural areas, increasing the resilience of villages. Volunteers are trained as village coaches to help increase understanding and acceptance of digitalisation among the rural population. The concept has been so well received that the Smart Village project has been expanded to include another 10 villages. Not only older residents, but also young families are participating. Village life becomes more attractive for both young and old and social cohesion improves.
The "Smart Village - well supplied in St. Wendeler Land" project is funded within the "Region gestalten" program of the Federal Ministry for Housing, Urban Development and Building in cooperation with the Federal Institute for Building, Urban and Spatial Research.
Project owner
Uwe Luther
Head of Department for Education, Infrastructure and Safety