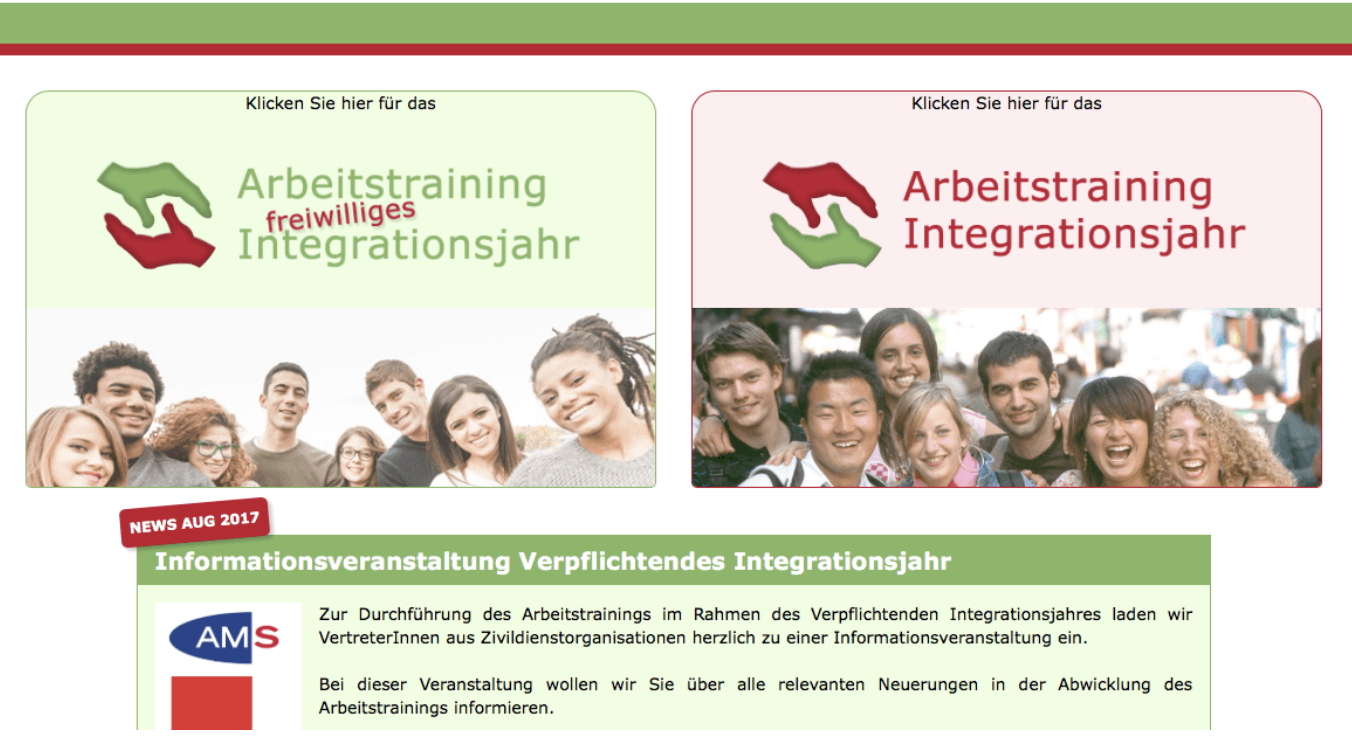 A one-year integration programme stops refugees from being condemned to waiting and instead allows them to start their education and gain qualifications, shortly after entering the country.
ENABLING INTEGRATION AT AN EARLY STAGE
Guided by the idea that everyone should contribute to community life and must be given the opportunity to do so, this measure represents a paradigm shift in Austrian integration policy. For the first time, integration starts at an early stage: migrants are no longer forced to do nothing during the asylum procedure, which can take years.
PREPAration FOR THE LABOUR MARKET
The integration year lasts a minimum of twelve months and includes language courses, qualification measures, orientation and value courses, work preparation, and initial work experience. It has a modular structure and prepares people for the labour market. Progress and completed modules are recorded on an individual integration card. As with all employment service measures, participation is mandatory. This is important, as integration requires hard work from both sides.
UNDERSTANDING THE VALUE OF EDUCATED NEWCOMERS
Education and qualifications enable refugees to contribute to their future, and that of Austria. This benefits the refugees and society as a whole, because nothing is more expensive than a lack of prospects and the consequent costs.
Project owner
MUNA DUZDAR
State Secretary for Diversity, Public services and Digitalisation