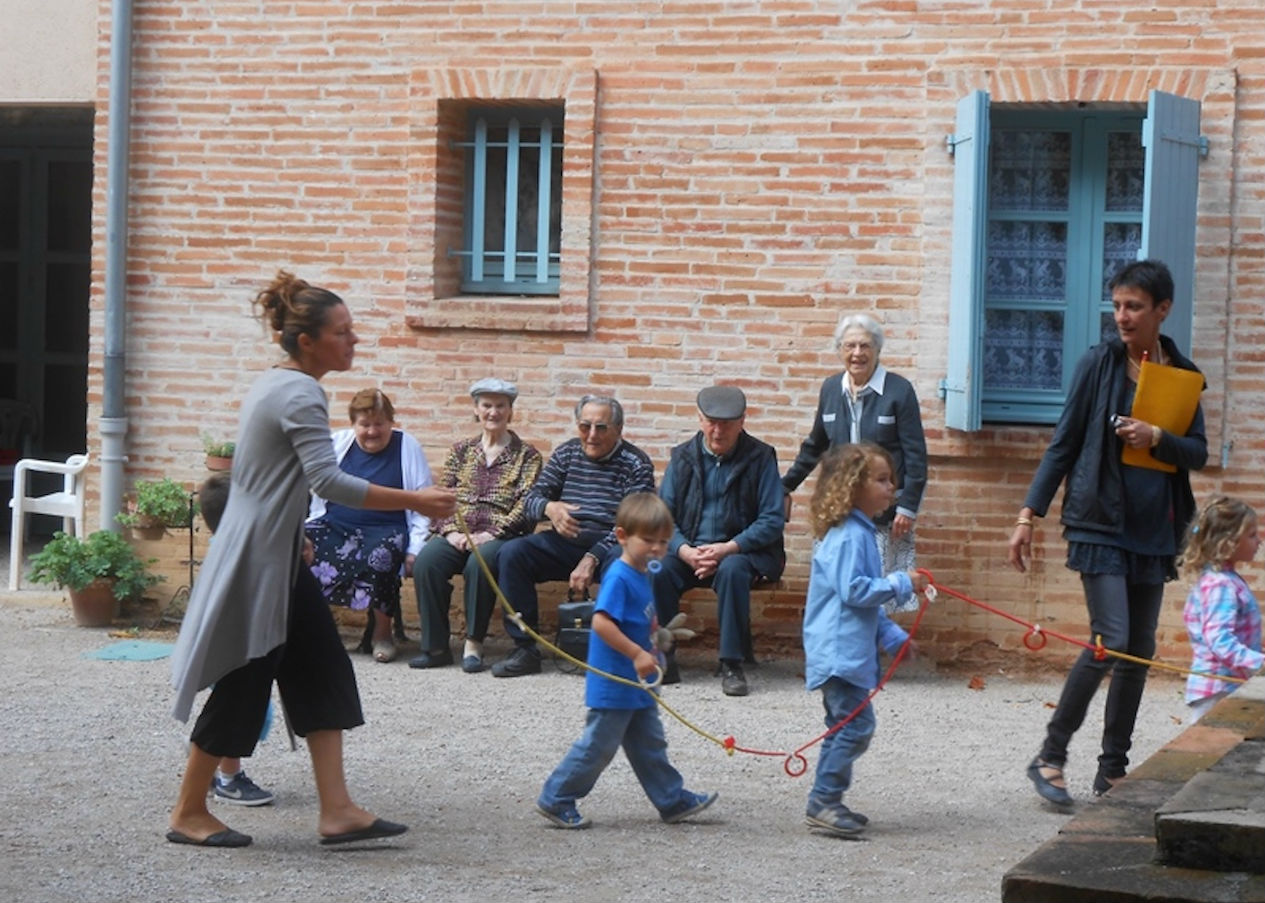 Young and old share meals in the school canteen, open up each other's worlds in the process, and engage in communal activities.
SENIORS COME TO THE SCHOOL CANTEEN FOR LUNCH
A newly built school canteen, outside of the school but in the heart of the village, was also made available to the older people in the village. For five years now, every school day a few men and women over 75 have shared their meals with the schoolchildren.
BONDS OF AFFECTION FORM BETWEEN THE GENERATIONS
Real bonds of affection have been formed between the generations, and the shared meals are as much a pleasure for the children as they are for the elderly. The former confide in their adopted grandparents, the latter tell the stories of their lives.
COMMUNAL ACTIVITIES COMPLEMENT THE MEAL SHARING
These interactions are extended by communal activities, such as board games, small manual tasks, or singing organised by leisure centres. The elderly enjoy the happy chatting of the children, which enlivens their days. Some children discover a different world, that the distance from their own grandparents prevented them from getting to know previously.
Project owner
Gabriel Serra
Mayor of Bioule