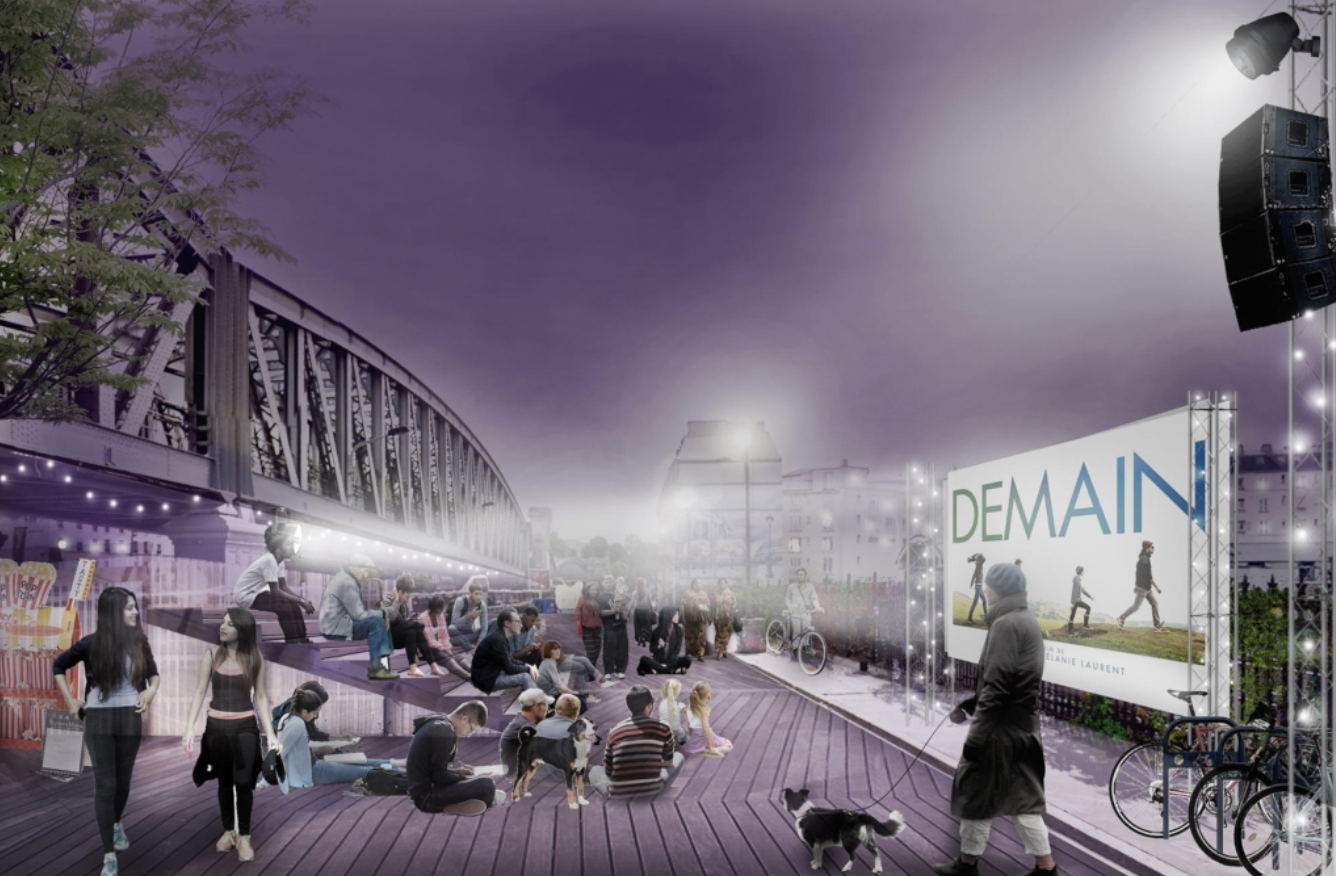 Transforming a derelict area in northern Paris into a showcase of citizen governance opens up a new space for many activities in a formerly abandoned public space under the metro.
ABANDONED PUBLIC SPACE SPARKS CONTROVERSY
The CivicLine project focuses on a contested territory: the abandoned public space under the aerial metro in northern Paris, where multiple illegal and informal activities have taken root (migrant camps, informal markets, drug trafficking, garbage dumping), provoking conflicts between people and organisations with opposing visions and interests.
THE CREATION OF AN INNOVATIVE PUBLIC SPACE
The CivicLine collective proposes the transformation of this contested area into an innovative public space, negotiated and managed by citizens through a common governance approach. After consultations with more than 2,000 residents, local organisations and city services, a network of local stakeholders was set up who wish to discuss the uses for the future CivicLine in a democratic dialogue around shared values: ecological improvement, development of the local economy, intercultural and intergenerational exchanges, and presence of women in public space.
A PROBLEM AREA IS TURNED INTO AN URBAN TREASURE
Over the next two years, this 1.5 km 'urban barrier' will be transformed into a space of visibility and cooperation, useable for all, showcasing the social and cultural resources of northern Paris.
Project owner
Olivier Lecrercq
Project owner
Doina Petrescu