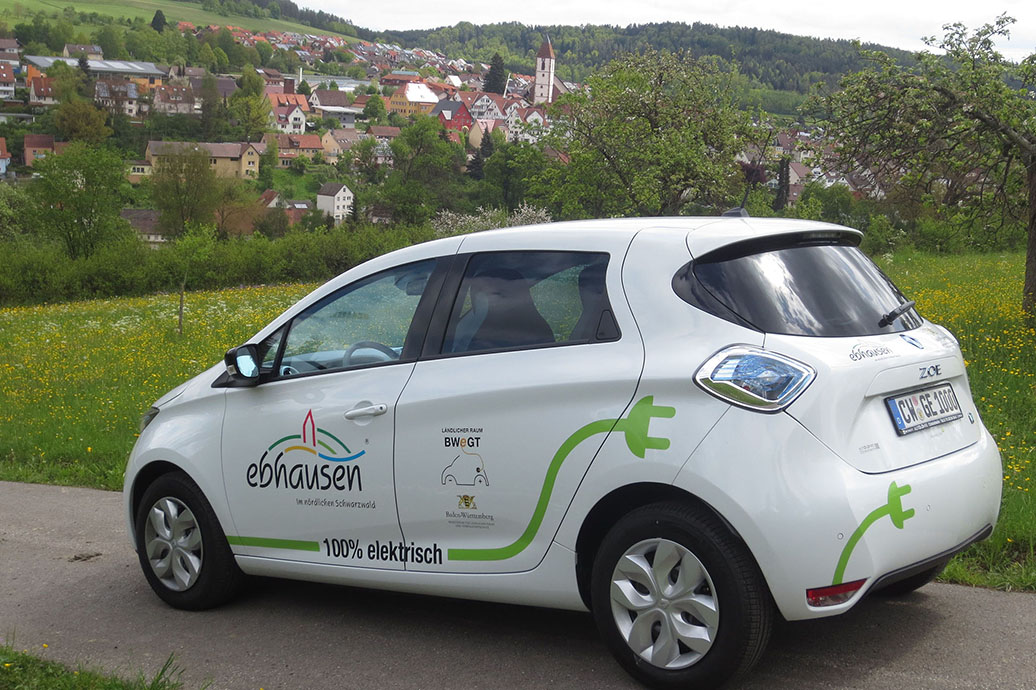 Climate-friendly mobility is instigated by a single electric car, purchased in a small locality for all residents to share.
the necessity of cars
Individual mobility has completely taken over cities and rural areas all over Europe. The Municipality of Ebhausen noted that, while it cannot change the necessity of cars, it can certainly change the type of fuel they use.
NEW AWARENESS OF ELECTRIC POWER
By purchasing an electric car back in 2014, the Municipality of Ebhausen in the Black Forest (5,000 inhabitants) had several goals: raising awareness of electric cars as a real alternative to cars with combustion engines, and thus contributing to climate protection; supplementing and improving public transport in the community, especially for the elderly and people with disabilities who depend on public services; and, providing a car-sharing alternative for all citizens to reduce the total number of cars.
A CONVENIENT SERVICE FOR SENIORS
The citizen car can be booked individually, but also commutes on fixed routes between the outer districts and the main town. Senior citizens are the ones who benefit most, with individually booked trips to go to the doctors or go shopping. Volunteer drivers conveniently pick them up and drop them off at their door.
Project owner
Volker Schuler
Mayor of Ebhausen